Colorectal Center
Nationally ranked by U.S. News & World Report
Colorectal Center
Nationally ranked by U.S. News & World Report
Choosing the best colorectal program for your child
Children's Mercy is home to one of a very few Comprehensive Colorectal Centers in the nation. We take a team-based approach to care for children with colorectal conditions such as Hirschsprung disease and other anorectal and pelvic floor disorders.
At the Children's Mercy Comprehensive Colorectal Center (CCC), you will find the highest level of pediatric colorectal care. Your care team includes providers who are nationally recognized by U.S. News & World Report for excellence. Children who we treat surgically receive the highest level care possible through our accredited surgery center.


Your treatment, all in one location

Colorectal conditions are often associated with several different systems of the body. Depending on your child's condition, they may need specialists to help with the bladder, kidneys, spinal cord, gastrointestinal or reproductive systems.
Our team includes all the specialists your child may need. At our center, you will see them all in one appointment. Together, you and your team will work to find the best course of treatment for your child.
Children may require care throughout life. Your team at Children's Mercy will help meet your child's needs both now and in the future. By looking at the long-term benefits and risks of various treatment options, your care team will make every effort to give your child the best possible quality of life.


The experts at the Comprehensive Colorectal Center provide care for all types of colorectal and pelvic floor disorders, and offer a wide variety of surgical treatments for your child.
We provide team-based care that centers on your child. We will work with you to create an integrated and personalized care plan specific to your family's needs. Learn more about what to expect.
The Children's Mercy Bowel Management Boot Camp is a week-long outpatient program in Kansas City for children who want to gain confidence with their bowel control.
Our clinic provides coordinated, team-based care, including mental health support for your child and family. Your voice as a parent is valued and your family's experience is central to the treatment plan.
Because colorectal conditions can involve so many different systems of the body, our specialists look at your child's case together to come up with a unified approach and individualized treatment.
Your care team may recommend management options for your child that can be done at home. We will work with you to understand the options and how to properly perform procedures.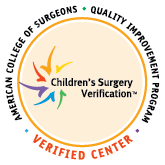 Stories
Meet Dr. Rentea, Director of the Comprehensive Colorectal Center
Patients and families will work directly with Dr. Rebecca Rentea, Director of the Comprehensive Colorectal Center, one of the few highly-specialized pediatric colorectal surgeons in the United States. She is passionate about taking a comprehensive approach to treat these complex conditions and committed to helping families find answers.
Her goal is to provide the highest quality of life to patients and families with colorectal conditions through every stage from infancy to young adulthood.
See more of Dr. Rentea's experience
Hirschsprung disease: Taitum's story
Born with the rare condition Hirschsprung disease, Taitum Ellis was transferred to the Children's Mercy Kansas City Level IV Neonatal Intensive Care Unit. There, Rebecca Rentea, MD, Director of the Comprehensive Colorectal Center, diagnosed and treated him. Today, he's a healthy toddler who should continue to thrive.
Meet Taitum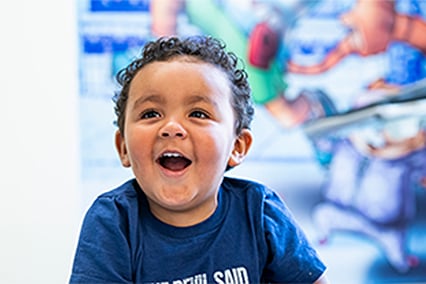 Pediatric Surgery
Director, Comprehensive Colorectal Center; Associate Program Director, Pediatric Surgery Fellowship; Associate Professor of Surgery, University of Missouri-Kansas City School of Medicine