Comprehensive Colorectal Center Team
Colorectal conditions are complex and often involve multiple systems of the body. When you have concerns about your child's colorectal health, Children's Mercy will help you get an accurate diagnosis and create a comprehensive treatment plan that is unique to your child.
Your colorectal care team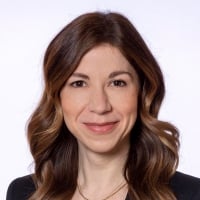 At the Comprehensive Colorectal Center, you can see all the specialists your child might need in one place for a collaborative and comprehensive approach to their care.
Director, Comprehensive Colorectal Center; Colorectal and Pelvic Reconstruction Surgery: Rebecca Rentea, MD uses her surgical expertise and experience with all kinds of colorectal conditions to lead the team towards an individualized plan for your child.
Other specialists on the care team:
Colorectal Surgery: Iris Lim-Beutel, MD completed fellowships in both pediatric general surgery and pediatric colorectal surgery at Cincinnati Children's Hospital Medical Center and joined the Comprehensive Colorectal Center in the fall of 2022.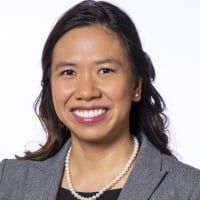 Dr. Lim-Beutel is particularly interested in long-term functional outcomes for patients with Hirschsprung's disease and anorectal malformation. Additionally, she brings expertise in surgical management of inflammatory bowel disease. She hails from the Philippines and grew up in New York. She has a keen interest in bringing quality pediatric colorectal surgical care globally.
Colorectal Surgery Nurse Practitioners: These specialists work with the team to bring comprehensive care to your child.
Urology: Our urology specialists contribute to the team with their in-depth understanding of the structure and function of the urinary system in children with colorectal conditions.
Gastroenterology: Our gastroenterology experts problem-solve digestive and bowel issues related to your child's condition.
Gynecology: The gynecology team brings their expertise in pediatric gynecology to help girls and young women with cloaca/ARM and other colorectal conditions to find treatment options that take their future sexuality and fertility into account.
Neurosurgery: Our neurosurgeons can answer any questions around possible tether cord or other neurological differences that could be contributing to your child's incontinence.
Health Psychology: Our psychologist works with families to talk through some of the social and emotional aspects of your child's care and helps you find solutions that work for your daily life because managing a complex medical condition can impact the mental health of both your child and you.
Nursing and Support Staff:
With this team on your side, you can rest assured that you are not alone.
Instead of multiple appointments with different doctors who each have a separate plan of care, our team meets all together to discuss your child's unique needs and create one, unified approach to treatment.