Bladder Exstrophy
What is bladder exstrophy?

When a baby is born with the bladder and urethra exposed on the outside of the abdomen, this is called bladder exstrophy. The open urethra is called epispadias.
Some common characteristics of bladder exstrophy are:
In males, the penis may be flat and short, and the top of the penis open to the bladder.
In females, the clitoris may be separated into a right and left half.
Unlike cloacal exstrophy, other anomalies outside the urinary tract, such as spinal defects, are not common with bladder exstrophy.


Call for an appointment
We're here to help you. Contact us for more information about the Comprehensive Colorectal Center at Children's Mercy.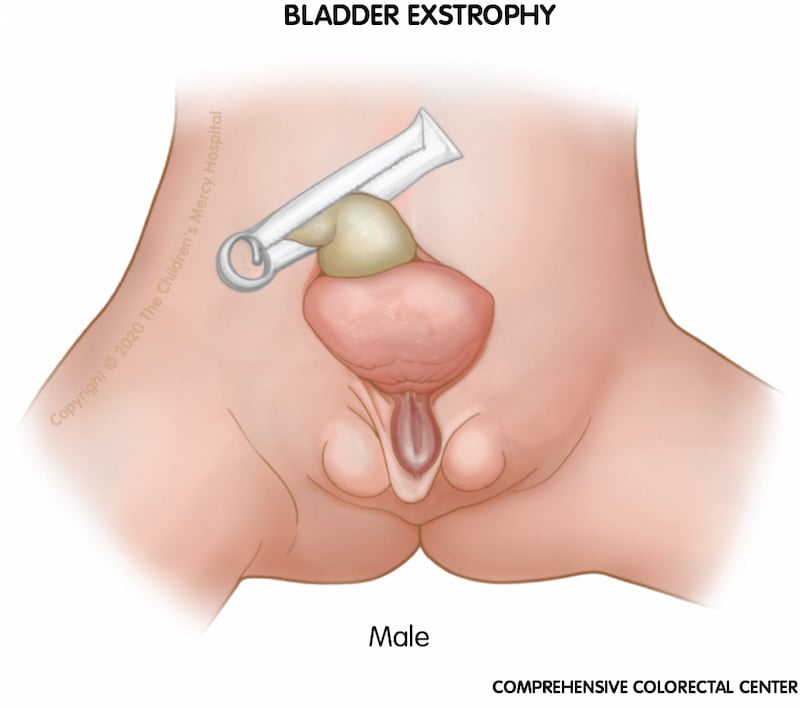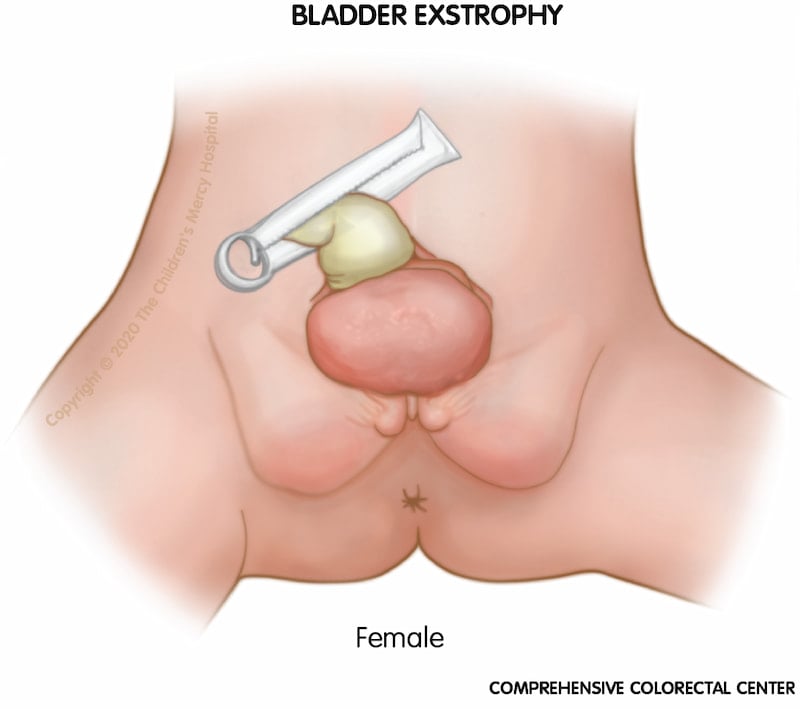 Bladder exstrophy is also known as the bladder exstrophy/epispadias complex

Epispadias describes the urethra which is partially or completely open. Bladder exstrophy always includes epispadias, but epispadias can occur without bladder exstrophy and is a milder form of the complex.
Classic bladder exstrophy is where the bladder does not form normally and is open in front. The bladder lining is exposed on the abdominal wall and urine leaks directly out to the surface.
Cloacal exstrophy is when bladder exstrophy occurs with segments of intestine also open on the abdominal wall. It is associated with many other organ system malformations.
Exstrophy variants are incomplete manifestations of bladder exstrophy described above.
When and why does it occur?

Bladder exstrophy is a very rare congenital defect that happens early in pregnancy, while a baby is still developing in the uterus. It is believed to occur in approximately 1 of 50,000 births.
There is no one specific cause of bladder exstrophy. Some babies may have a family history of bladder exstrophy, which suggests a genetic component. Others have no family history. No environmental factors have been identified as contributing to bladder exstrophy.
How is this condition diagnosed?

Often, bladder exstrophy is diagnosed prenatally via sonogram. However, sometimes this condition is not discovered until a baby is born.
Your doctor will order several tests to better understand your baby's specific type of malformation and develop a plan.
These tests may include:
Abdominal X-rays
Abdominal ultrasound to evaluate the kidneys, urinary structures and how urine (pee) is draining
Spinal ultrasound or spinal MRI to evaluate for tethered spinal cord
Echocardiogram (ECHO) to look for heart defects
What is the treatment for bladder exstrophy?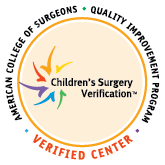 Bladder exstrophy requires surgical repair. In the past, this condition required multiple operations, but now, doctors can complete the repair in one or two procedures. This is known as 'staged reconstruction.'
The surgical team often includes a urologist and orthopedic surgeon to address the bladder abnormality and abnormal bony pelvis common in exstrophy. It is sometimes best to delay this closure until the infant is a few months old rather than right after birth. There are many factors which guide this decision.
Children are often hospitalized for several weeks after reconstruction, mainly to restrict movement to allow the pelvis and bladder to heal more reliably.
As children grow, some later require bladder surgery to achieve continence (control of when they pee).
What are bladder exstrophy care options?

Because bladder exstrophy involves the urinary tract and bony pelvis, children do best when their care is provided by a coordinated team of experts in urology & orthopedic surgery, such as the team at the Children's Mercy Comprehensive Colorectal Center.