GUIDE Clinic for Children with Differences of Sexual Development
The GUIDE Clinic brings together a team of health care specialists from several different areas of the hospital to provide complete care for young people from birth to 21 years old with congenital adrenal hyperplasia (CAH) and differences of sexual development (DSD). Children's Mercy has one of the most established and respected programs in the region, with more than a decade of experience as a multidisciplinary team working with families from across the Midwest.


Your care team


The GUIDE team understands that individuals with CAH or DSD and their families have complex medical, psychological, social and spiritual needs. We take a collaborative, family-centered approach to care that is personalized and age-appropriate for your child or teen. All our staff members have extensive specialty training in pediatric and adolescent care.
All your specialists in one location


Your care team may include clinicians from the following specialties, depending on your child's unique needs:
You may also receive care from pediatric advanced practice nurses, registered nurses, care assistants, residents and pediatric specialty fellows. We can also connect you with our Social Work or Spiritual Services teams if needed.


Understanding your diagnosis and treatment options


We provide team-based care that centers on your child. Every child is unique. We will work with you to create an integrated and personalized care plan specific to your family's needs.
Learn more about what to expect.


Providing comprehensive care from birth to adulthood


Our goal is to care for your child as a whole person. Your voice as a parent is valued and your family's experience is central to our shared treatment plan for your child.
Social and emotional support is integrated with medical care to provide guidance and treatment that is tailored to each age and stage of life.
See how we support families with children of all ages.


Surgical care for children with differences of sexual development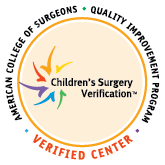 Level 1 Children's Surgery Center
Some children with differences of sexual development will have surgery as part of their comprehensive care plan. We have extensive experience with complex reconstructive and minimally invasive surgeries for a wide variety of differences of sexual development.
Any decisions regarding surgery are reached as part of a shared decision-making process that includes the families and our multidisciplinary team. Our main focus is always on your child's wellbeing and best interests, both now and in the future.
Nationally ranked by U.S. News & World Report
Complex urogenital care
Comprehensive collaborative clinical and surgical management
Hormonal evaluation and therapy
Individualized family support
In-depth genetic testing and counseling
Minimally invasive surgery and laparoscopy
Mental health support and resources for individuals and families
Reproductive health care, including fertility counseling and preservation
Conditions we treat
This is an older term for differences of sexual development (DSDs) in which the external genitals are not what is typically expected for a boy or girl.
Androgen insensitivity syndrome is a condition where hormones key in sex development are produced but are ineffective.
CAH is a problem with the ability of the adrenal gland to make critical hormones for life. The result can include an imbalance of hormones that affect lifelong sexual development beginning before birth.
This is another term for differences of sexual development (DSD) in which the internal sex organs are not what is typically expected for a boy or girl.
Mixed-gonadal dysgenesis (MGD) is a rare condition in which the internal gonads (testis or ovary) are "mixed."
Ovotesticular DSD is a rare condition where both ovary and testis are present.
MRKH syndrome is a condition where the uterus and vagina do not develop normally.