Volunteer at the Hospital
Volunteer at the Hospital
Give Mercy. Become a volunteer.

Every day, our incredible volunteers — community members just like you — make a difference in the lives of Children's Mercy's patients and families by serving in various important roles throughout the hospital.
You, too, can become a volunteer and help children and families right here in your community! Many of our volunteer opportunities have specific requirements and age restrictions, so please select the appropriate category to find the best fit for you.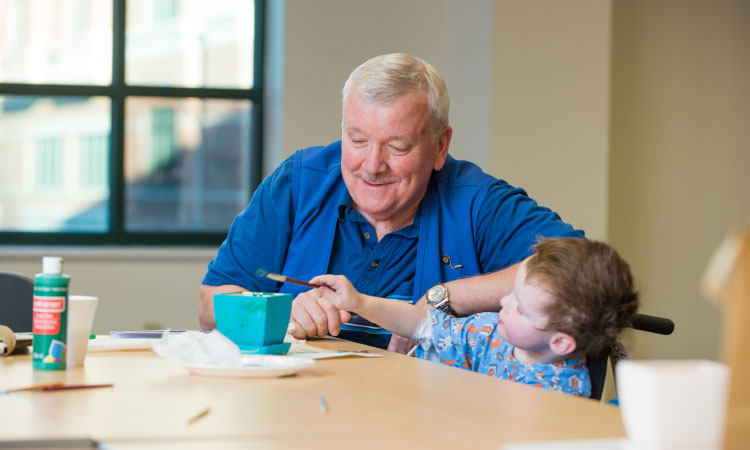 Adult volunteer
Your experience matters. Give support and guidance to families and help ensure they have an easy, comfortable visit.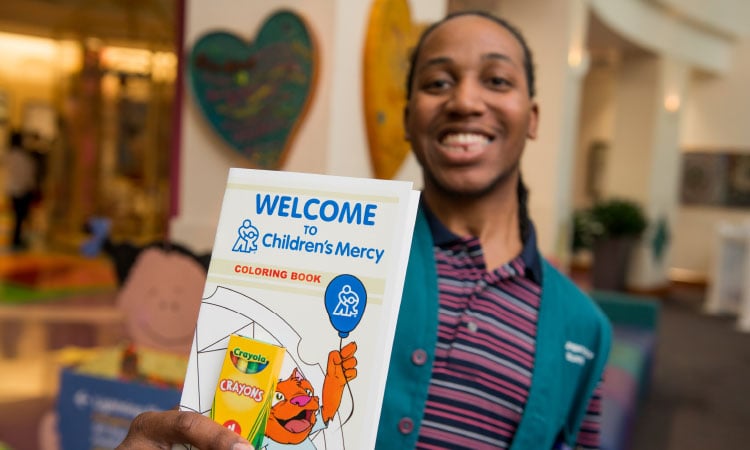 College student volunteer
Interested in learning more about children's health? Be a friendly face and a helping hand for the hospital and give comfort to families in need.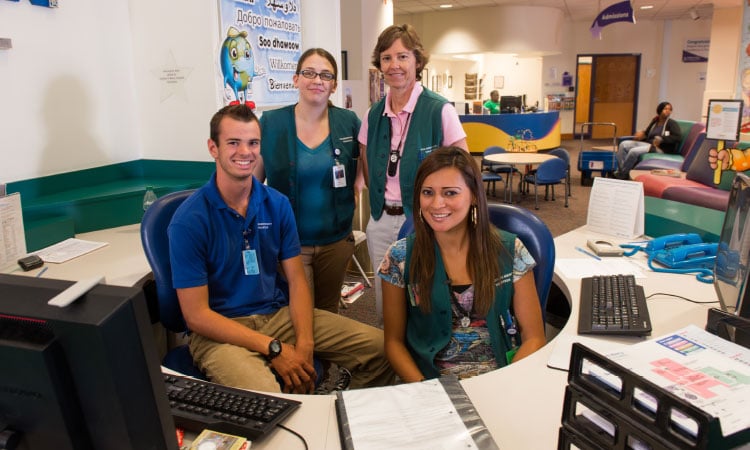 High school student volunteer
Gain experience while giving back! Help make hospital visits better for patients and their families.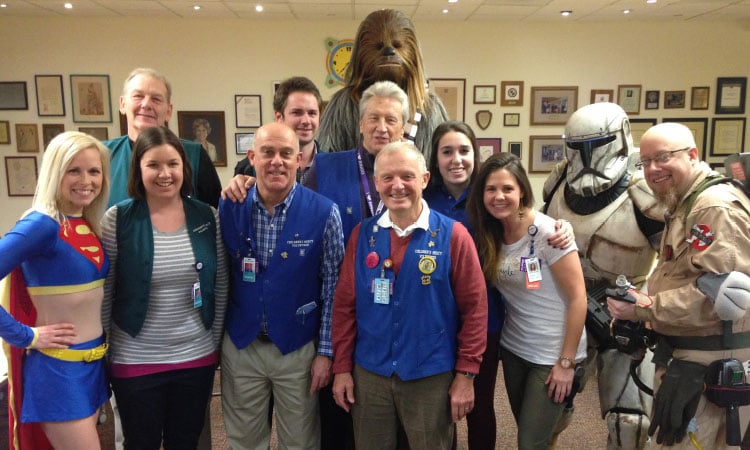 Group volunteers
Team build for wellness! Give back to the community as a group or team by volunteering at the hospital.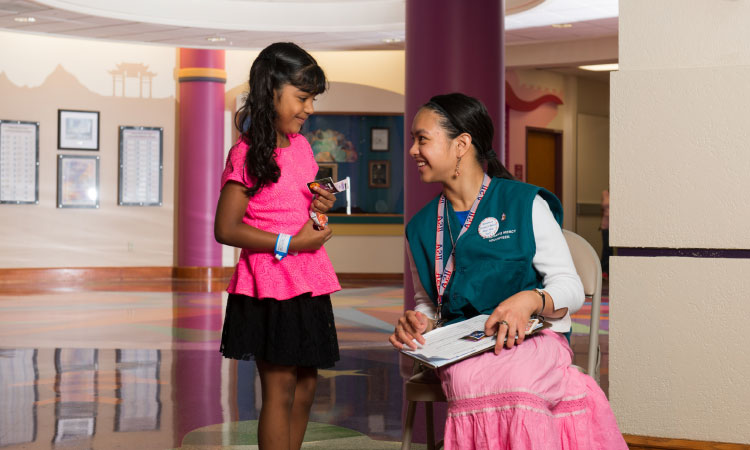 Opportunities for volunteers with disabilities
Play a critical role in providing a positive and inclusive experience for our patients and their families.
Meet our volunteers
Making a difference in her own way
As a former Children's Mercy patient, Catherine is grateful for the outstanding medical care she received to treat challenges related to her cerebral palsy. But she also knows the importance of a smile when patients and families arrive for a visit or treatment. That's why she volunteers at the Kreamer Resource Center. "We all can make a difference in our own way," Catherine said. "I try to make the day a little brighter for our families."
Learn more