Torn ACL: Hartwell's Story
Stories & Videos
Torn ACL: Nahomi's story
A cut, a turn, a cleat digging into the turf and a twist in the wrong direction. That's all it took for Nahomi Sanchez to tear her left ACL. But with expert guidance from Children's Mercy Sports Medicine, she's been able to rehabilitate her knee without surgery just in time for the spring soccer season.
Meet Nahomi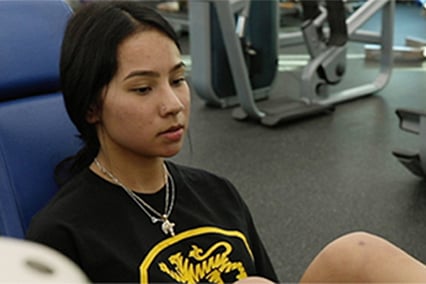 ACL tear and rehab: Mary's story
When 15-year-old Mary suffers a knee injury that threatens her tennis career, her parents turn to Children's Mercy for expert orthopedic surgical repair. See how customized care and world-class rehab facilities used by professional athletes enable Mary to get back on the court in time for her state high school tournament.