Children's Mercy offers a collaborative model of care for children with physical disabilities that interfere with normal functioning. Our team of diverse specialists provide early and intensive interventions to maximize a child's function and development.
Our mission is to improve and maintain quality of life for the more than 5,000 children and families we serve through inpatient care, outpatient clinics, day treatment and home care.
We work closely with families to develop individualized care that reflects current research and practice trends while incorporating family values and goals. We are committed to continuity in care and the wise utilization of health care resources.
We have six physiatrists on staff who are the only pediatric board-certified and fellowship-trained rehabilitation specialists in the region. Our team also includes two physician fellows, residents, four nurse practitioners, two social workers, a rehabilitation psychologist, a triage nurse/coordinator and clinic coordinators.
Stories
Cerebral Palsy: Samuel's Story
Samuel Burroughs has cerebral palsy, a condition that affects muscle tone, movement and balance, due to brain injury at birth. Nothing stops his million-dollar smile, though. Samuel's parents work closely with his care teams in several departments at Children's Mercy to help him have the best possible quality of life.
Meet Samuel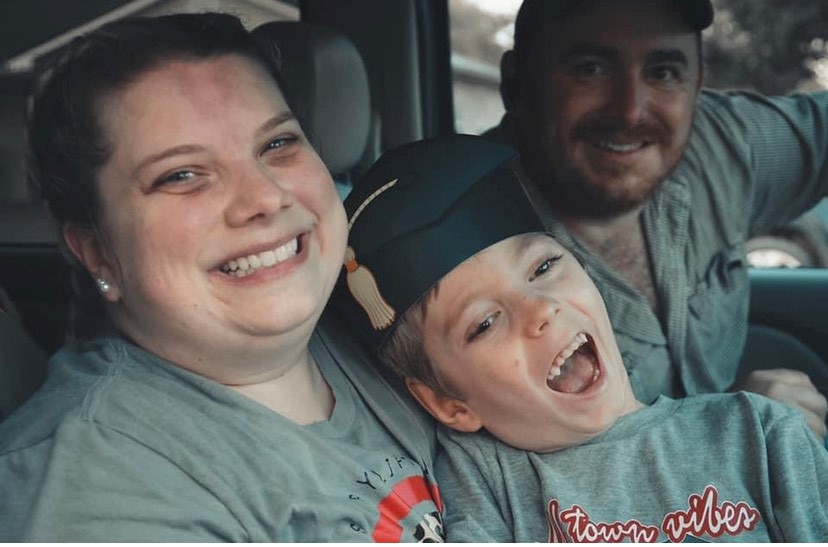 International Services: Tobias' story
Tobias was born in China. He was born with spina bifida and when he was five months old a small hole in heart was closed with surgery. The International Services team at Children's Mercy helped Tobias' mom plan for his care in Kansas City with all of his specialists in one place.
Severe spasticity and dystonia: Josie's story
At three-years-old, a rare condition damaged Josie's brain, impacting her ability to speak and leaving her with a severe movement disorder. The Children's Mercy Comprehensive Movement Disorders and Spasticity Clinic recommended an intrathecal baclofen pump be implanted, and now Josie is on the road to recovery.
Meet Josie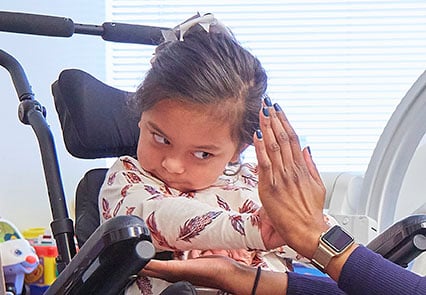 Inside Pediatrics: Martin's story
Go inside the operating room to see surgeons give young Martin the gift of greater movement.
Make an appointment

To make an appointment, refill prescriptions or speak to a nurse, call (816) 234-3970.
To change an appointment time, call (816) 234-3790.

Rehabilitation clinic locations:

Children's Mercy Adele Hall Campus
Children's Mercy College Boulevard
Children's Mercy East
Children's Mercy Northland
Services also are available through Children's Mercy Home Care and outreach clinics
Pediatric Rehabilitation Medicine Fellowship
The Pediatric Rehabilitation Medicine (PRM) Fellowship is a two-year ACGME-accredited fellowship designed to develop advanced skills in the diagnosis and treatment of children with disabilities.