Inpatient Pediatric Rehabilitation Program
Children's Mercy offers a comprehensive Inpatient Rehabilitation Program for children and adolescents with brain injury, spinal cord injury, neurologic disorders, brain/spinal cord tumors, trauma, and other issues that result in a change in function.


Why choose Children's Mercy?

Our goal is to improve function and successfully transition children back home after a significant injury or medical diagnosis. We are the only inpatient pediatric program in the region with board-certified pediatric rehabilitation medicine specialists, also known as physiatrists. Medical and nursing care is available 24 hours a day, seven days a week. Our facility offers on-site radiology, laboratory, and pharmacy services tailored to meet the needs of pediatric patients.

Meet our team

We work with each child and family to provide an individualized plan of care to meet the goals and needs for that child.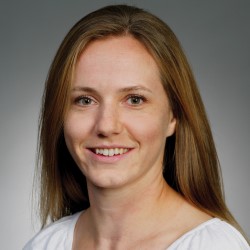 Kimberly Hartman, MD
Medical Director, Inpatient Rehabilitation Program; Program Director, Pediatric Rehabilitation Medicine Fellowship; Associate Professor of Pediatrics, University of Missouri-Kansas City School of Medicine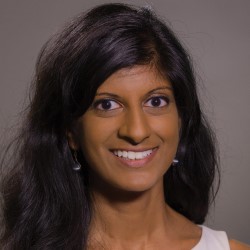 Sathya Vadivelu, DO
Associate Professor of Pediatrics, University of Missouri-Kansas City School of Medicine


Emily Beck, BSN, RN, CRRN
Inpatient Rehabilitation Nurse Care Manager, Certified Rehabilitation Registered Nurse
Our team works across different departments to care for your child as a whole person. A board-certified pediatric physiatrist (rehabilitation medicine physician) oversees the treatment plan and your team may also include: nursing, physical and occupational therapy, speech-language pathology, neuropsychology, social work, care management, music therapy, child life, massage therapy, school and chaplain services, and nutrition.


Referrals

To see if your child would benefit from our program, call our Nurse Care Manager at (816) 802-1200 ext. 19841 or the Rehab Department Office at (816) 234-3970. You can also review our general Admission and Discharge Guidelines or send a Referral Form.


What to expect

The inpatient rehabilitation service is part of the Children's Mercy Adele Hall Campus, where your child will have access to all medical specialties and services.
Your child will participate in at least three hours of intensive therapies daily. A typical day may look like:
8 a.m. Breakfast
9 a.m. Physical Therapy
10 a.m. Occupational Therapy
11 a.m. Speech Therapy
12 p.m. Lunch
1 p.m. Occupational Therapy
2 p.m. Physical Therapy
3 p.m. School Session
4 p.m. Music Therapy
5 p.m. Dinner
6 p.m. Child Life evening activity
Specialty therapy services may include:
Heated, adjustable depth therapy pool.

Pet therapy.

Functional electrical stimulation bike.

Lite Gait® body-weight supported device for gait training.

Dynavision® for vision training.

Tobii® eye gaze systems for assisted communication and environmental access.

Access to equipment for wheeled mobility, gait training, hygiene and activities of daily living.
Other features of the program may include:
Family meetings to help with goal setting and discharge planning.

Therapeutic outings to practice community skills with therapists.

Community passes to practice skills in the home with family.

Parent care stay, where caregiver performs all cares, to practice skills prior to discharge.


Outcomes

The WeeFIM® is a functional scoring system that is considered a national standard for rehabilitation centers. The score helps us track each child's progress throughout their stay and compare our outcomes with other facilities across the country.
Because we have access to all medical specialties and hospital services, we admit children earlier than other centers (lower WeeFIM scores). This means your child has earlier access to therapeutic interventions which are critical for recovery and may decrease your overall hospital stay with the same or better WeeFIM scores at time of discharge relative to other facilities.
In 2022 our kids gained 4 to 5 points more WeeFIM units during their stay and discharged to home 3 days faster!
2022


Number of patients admitted
46
Average number of days in rehabilitation program
19.4
Ages served
17 months - 17 years
Average number of therapeutic intervention hours per scheduled
therapy day*
4.25
Percent of patients who maintained or improved function while in the program
100%
*Therapeutic intervention is defined as physical therapy, occupational therapy, speech therapy, massage therapy, music therapy, child life and school.
Return to home


| | |
| --- | --- |
| Discharge to home | 95%* |
| Unplanned transfer to acute care in own facility | 0% |
| Planned transfer to acute care in own facility | 5% |
*Ninety-four percent of our patients returned directly home, which is greater than the national average of 88 percent.