Infant Tracheostomy and Home Ventilator Program
The region's highest level NICU.
Tracheostomy Patient Family Advisory Council
The Tracheostomy Patient and Family Advisory Council (PFAC) focuses on improving the hospital and community experience for children with trachs and their families.
The region's highest level NICU.
The region's highest level NICU.
Our program provides comprehensive services for children with a trach and/or vent, including:
Well-child checks, including vaccinations and health screenings
Ventilator/tracheostomy visits
Sick visits
24-hour provider on call
In-person and telehealth appointments
Management of nutrition to make sure your child is growing well
Coordination of appointments to limit the number of trips your family must make to the clinic or hospital
Family-centered team approach
Coordination of in-home private duty nursing, medical supplies, and equipment services
Mental health support for families and caregivers from a developmental psychologist when needed
Conditions
Babies need a tracheostomy for many different reasons. Here are some (but not all) of the conditions that often require a child to breathe with the help of a trach and/or ventilator for a time:
Bronchopulmonary dysplasia – the condition that results from a baby being born very early with immature lungs
Tracheobronchomalacia – when an airway is not as rigid as it needs to be (sometimes referred to as floppy airway)
Congenital central hypoventilation syndrome – a genetic disorder that causes a baby not to breathe when asleep
Upper airway obstruction – a blockage in the airway that often requires a tracheostomy but not a ventilator to breathe effectively
Neurological disorders – this could include hypotonia (low muscle tone), brain dysfunction, or anything that makes it hard for a child to breathe or clear their mucous
Genetic disorders – this could be something that affects the airway or the lungs
Congenital heart disease (sometimes having a problem with the heart will mean a child needs a ventilator for a longer time)
Upcoming Events
Trachapalooza is a social gathering for trach families to make connections and support each other. This event is currently on hold due to COVID-19.
Children's Mercy Dream Big Day is a family-friendly celebration to rally our community around Children's Mercy and raise funds to provide answers, hope and care to patients and their families! With your support, any dream—big or small—can become a reality.
Stories
Osteopathia striata with cranial sclerosis: Emersyn's story
Pink tutus and Peppa Pig are just two of the things 4-year-old Emersyn Gross loves. Find out how Children's Mercy helped diagnose and treat her rare genetic condition so she can enjoy being a kid.
Meet Emersyn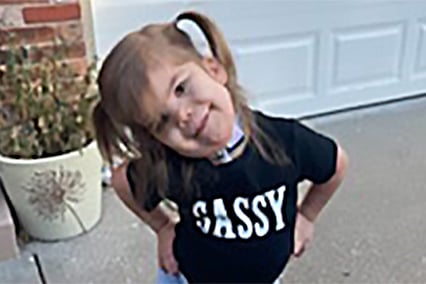 Tracheostomy Program: Kieesha's story
If you want to know what life with a tracheostomy is like, just ask Kieesha. With the help of the Children's Mercy Tracheostomy Team, she's successfully managed life with a trach for almost all of her 9 years. In spite of her complex medical needs, Kieesha doesn't let her trach slow her down.
Meet Kieesha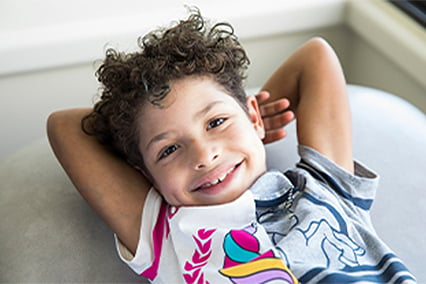 Contact us

For more information or questions about the program, call (816) 234-3593. Existing patients can send a message to your care team through the Patient Portal.