High School Student Volunteer
Thank you for your interest in volunteering at Children's Mercy! Our student volunteer roles are highly competitive and registration can close within weeks of opening. Unfortunately, not all applicants are accepted into the program.
We will open registration for the 2020 summer session in January 2020.
High school student volunteer requirements
Please read the following requirements carefully and ensure you meet all of them before submitting your application. This process is in place to provide a safe, positive experience for our patients and their families, and for you as a volunteer.
Age: You are at least 16 years old by the start of the volunteer session for which you are applying. (If you are 18 and will have graduated high school by the summer, please advance to the college registration page)

Time Commitment: You can volunteer in a three-hour shift in a specific role each week. For summer sessions, volunteers are asked to commit to 30 hours of service. During academic year sessions, volunteers are asked to commit to 50 or 100 hours of service.

Schedule: On your application please indicate the days and times you are free to volunteer. Please note: High School volunteer roles are only offered Mon-Fri 7am-5pm. If you are only available during the evenings and weekends, we will not be able to place you in a volunteer role.

Health & Background Clearance: The health and safety of our patients and their families is paramount, so you'll be required to pass a background check, complete a health form and maintain current vaccinations.

Performance Standards: You are prepared to abide by all hospital policies, including all patient confidentiality rules and customer service expectations.
Get experience and give back as a volunteer
High school volunteers like you play an important role in helping the families Children's Mercy serves have a positive experience.
From helping families find where they are going to entertaining kids in the waiting room, you'll make a BIG difference in any role you take on. And, you'll earn credit for volunteering!
As a high school student volunteer, you can't shadow the medical staff or watch procedures, but you will get experience in a hospital setting and make a difference for kids and families when they need it most.
Explore volunteer opportunities for high school students
High school student volunteers support the Children's Mercy staff, as well as help make the experience here a positive one for patients, families and visitors.
Each opportunity uniquely supports our mission to transform the lives of kids cared for at Children's Mercy.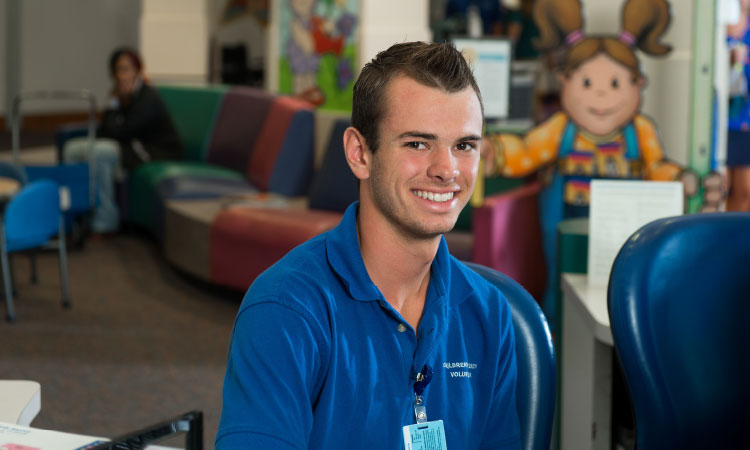 Guest services & hospitality roles
Help make every visitor feel welcome and ensure they feel comfortable from the moment they walk in the door and throughout their time at the hospital.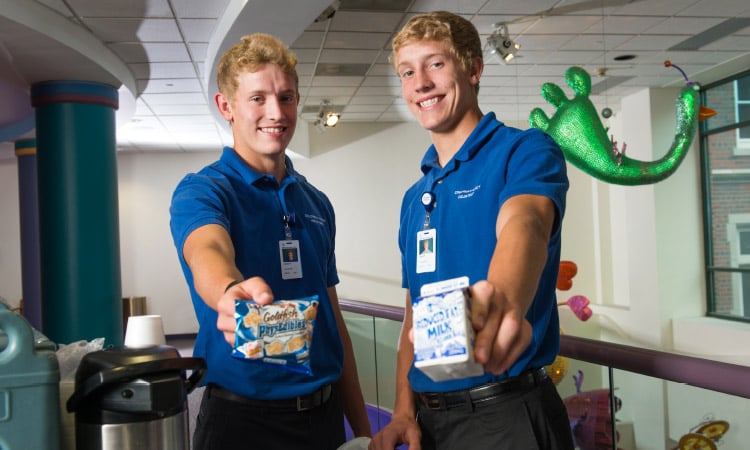 Outpatient roles
Engage patients and their families in fun activities to help pass time in the waiting room areas throughout the hospital.
Have questions about being a high school student volunteer?
Visit the Frequently Asked Questions page for more information about becoming a volunteer at Children's Mercy.