Epilepsy Surgery
Nationally ranked by U.S. News & World Report
Precision treatment for seizure disorders

Medications are an effective treatment for many children with epilepsy. But for those who have tried two or more medications and are still having seizures, additional testing can help determine if epilepsy surgery is an option.
In the past, the additional testing was very invasive, requiring surgeons to open a large area of the skull to place the electrodes that detect the location of the seizures in the brain.
Finding the origin of seizures and developing a plan

Now, with the help of an FDA approved, robotic surgical assistant called ROSA, your child's care team can determine much more quickly and accurately if your child is a candidate for surgery. Your care team can then create a comprehensive treatment plan to help your child work towards becoming seizure-free.
Our epilepsy team is working to make cure possible for kids whose epilepsy doesn't respond to medication or other treatments.
The best technology for precise answers

How does the ROSA robot work?
As a comprehensive Epilepsy Center, we use best-in-class technology to determine where seizures originate in the brain.
The ROSA robot guides your child's surgeon to precisely place electrodes in the most beneficial locations to monitor for seizures in a minimally invasive way called a stereotactic EEG (SEEG).
Building a clear picture of your child's brain
Before the SEEG, your child will have tests that help their care team get a clearer picture of what's happening in their brain. These tests may include admission into the Epilepsy Monitoring Unit to observe and record seizures, PET scan, Wada testing, neuropsychological testing, SPECT study to measure blood flow in the brain, and a special MRI. 
The ROSA robot integrates some of these test results into its software to create a 3-D map of your child's brain. This helps the care team determine the most likely locations for the focus, or origin, of your child's seizures and the best path to get to those areas of their brain safely.
Pinpoint accuracy means better outcomes
During the SEEG, the surgeon uses the map provided by ROSA to make up to 20 tiny holes in your child's skull. They can insert very fine wires, called electrodes, through these holes and then attach electrode sensors to the wires to watch for seizures.
Monitoring for seizures
After the electrodes are placed, your child will be monitored in the hospital while the electrodes record their seizure activity. Once the epilepsy team has enough information, they will remove the electrodes (a fairly quick process) and review all the information.
Then, your care team will meet with you to discuss the next steps. If your child is a candidate for surgery, the surgeon will discuss the best way to remove any areas of the brain that are causing seizure activity. Usually this procedure can be done in the same hospital stay, which generally lasts three to four days total.
Stories
Drug-resistant seizures: Derek's story
Thirteen-year-old Derek Ahlstedt began having seizures when he was only 18 months old, and has struggled with them ever since. Thanks to new technology called ROSA® Brain, a Children's Mercy neurosurgeon was able to pinpoint the source of his seizures, and remove the dysfunctioning portion of his brain. He's now seizure-free and looking forward to the possibility of driving one day.
Meet Derek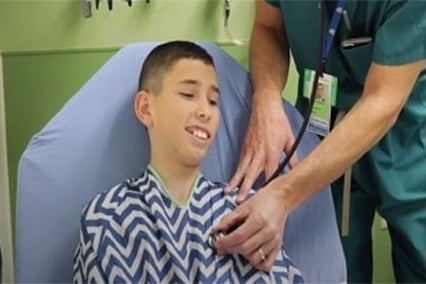 Epilepsy surgery options

Surgical treatment for epilepsy may include removing the affected area of brain tissue with surgical instruments or using a targeted laser to remove the affected tissue with heat.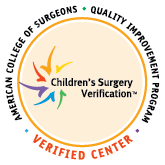 Highest level of surgical care
Children's Mercy is one of only 30 locations in the nation to be verified by the American College of Surgeons as a Level 1 Children's Surgery Center.
Non-surgical treatment for drug-resistant epilepsy

If surgery is not recommended for your child, there are a number of other treatment options available, including medication studies, ketogenic diet and neuromodulation such as Vagus Nerve Stimulation (VNS) and Responsive Neurostimulation (RNS). As the only pediatric comprehensive level IV Epilepsy Center in the region, Children's Mercy will work with your family to find the best possible treatment plan for your child.
Child Neurology, Telemedicine
Melva Dessenko O'Donnell Endowed Chair in Neurology; Division Director, Neurology; Associate Chair, Department of Pediatrics; Section Chief, Epilepsy & Neurophysiology; Interim Director, Division of Gastroenterology, Hepatology, & Nutrition; Professor of Pediatrics, University of Missouri-Kansas City School of Medicine; Clinical Assistant Professor of Pediatrics, University of Kansas School of Medicine