Fetal Cardiac Clinic
Nationally ranked by U.S. News & World Report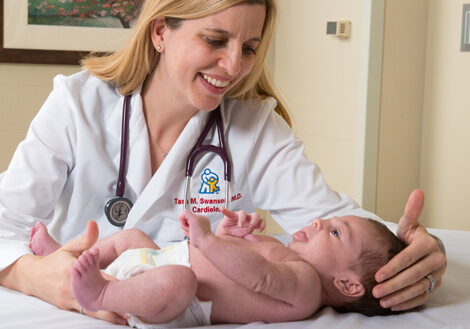 Fetal Cardiac Clinic
Nationally ranked by U.S. News & World Report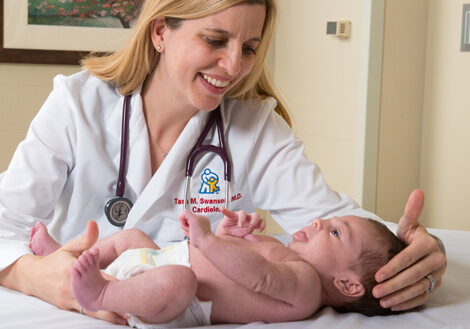 The Fetal Cardiac Clinic helps families who are experiencing concerns with the development of their baby's heart during pregnancy. From getting an accurate diagnosis and understanding of your child's condition to finding the best possible course of treatment, we will be with you every step of the way.


Comprehensive heart care before birth

As one of the top-ranking pediatric cardiology and heart surgery programs in the nation, Children's Mercy has a great team of cardiac specialists ready to answer your questions and create a care plan that's right for your family.
Our fetal cardiologists, nurses and nurse practitioners care for families like yours every day. They are dedicated to supporting you throughout your time in the clinic, whether it's for one appointment or ongoing care.
The Fetal Cardiac Clinic is part of our Fetal Health Center—in fact, about one-third of all our Fetal Health Center families come for a heart condition. That means you'll have access to any additional medical specialists your baby may need, such as maternal-fetal medicine specialists, sonographers and genetic counselors, along with support services like social work, chaplaincy and Child Life specialists.


What to expect at your visit

Most families are referred to our clinic by their primary care provider. As soon as we receive your referral, one of our cardiac nurses will call you to set up your appointment and answer any questions you have.


Getting here

The Fetal Cardiac Clinic is located in the Fetal Health Center at the Children's Mercy Adele Hall Campus. Please bring your photo ID and insurance card when you come for your appointment. It's helpful to write down any questions you have ahead of time and bring along a support person to your appointment.


Diagnostic tests

At your first appointment, one of our specially trained fetal cardiac sonographers will do a screening echocardiogram (a type of ultrasound that closely examines your baby's heart). You do not need a full bladder or any other special preparation for the exam. Your cardiologist, nurse and nurse practitioner will immediately review your results and meet with you to discuss their findings.
When there is a new diagnosis, it's common for families to have questions. Our goal is to answer everything we possibly can before you leave your appointment. We are also available by phone at (816) 234-3209 for anything you need to ask between visits.
We know that this can be a stressful time for you. If our nurses can't take your call right away, they make every effort to return messages the same day.


What happens next?

Depending on your situation, here's what you can expect after your initial appointment:
If your tests look normal and we have no concerns, you'll continue your regular pregnancy care with your primary care provider, such as an obstetrician, nurse midwife or maternal-fetal medicine specialist.

We may want to monitor you and your baby with some follow-up tests. You'll still continue to see your primary care provider and we will collaborate with him or her on your care.

We may recommend a post-delivery echocardiogram for your baby shortly after birth. We'll coordinate a plan for this with the hospital where you plan to deliver and your primary care provider.

In some cases, your baby may benefit from immediate access to expert care from the Children's Mercy neonatology and cardiology teams after birth. If that's the case for you, we will recommend that you plan to deliver your baby right here in our Special Care Delivery suites in the Fetal Health Center. This allows you and your support person to stay close to your baby as much as possible after delivery.
In every circumstance, we will work together with you and your primary care provider to make a plan that best fits your family's unique situation.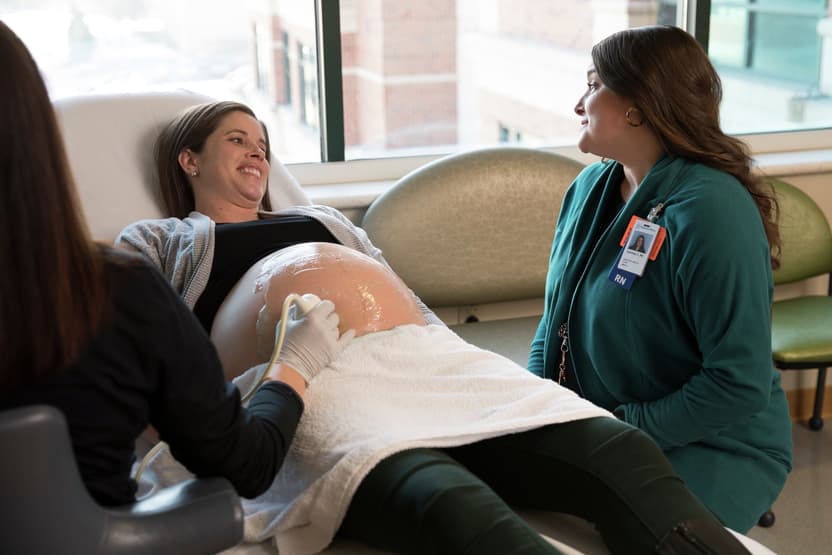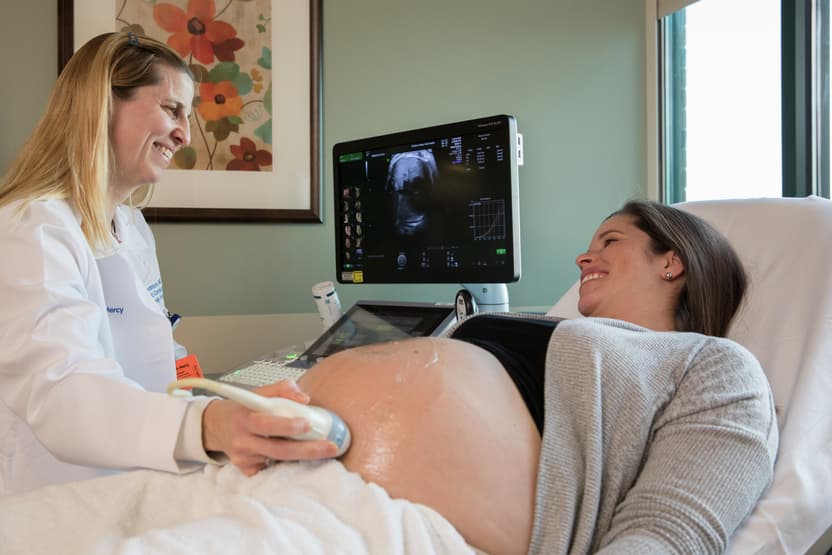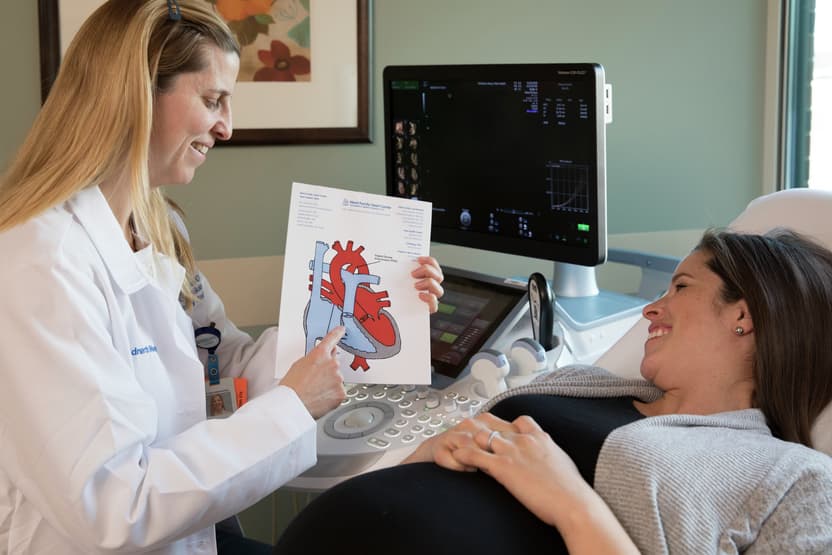 Cardiac care, today and down the road

We treat all types of cardiac conditions in the Fetal Cardiac Clinic. If your baby has a condition that requires continued care or surgery in the future, our top-ranked Heart Center team can help. Find out more about the Ward Family Heart Center at Children's Mercy.
Our team is continually seeking to improve the lives of children with congenital heart defects through research. Read more about research at Children's Mercy or ask your care team if your child might be a candidate for a current research study.
Children's Research Institute
The Children's Research Institute at Children's Mercy is creating an integrated research environment where no boundaries exist between science and medicine. In our quest to find answers to pediatric medicine's most challenging questions, we are collaborating with physicians, scientists, academic colleagues, philanthropic partners and others within our community, and around the world.
Stories
Fetal Cardiology: The Baldwin's Story
Follow the Baldwin family's journey through the fetal cardiology program at Children's Mercy when their son Hartman was prenatally diagnosed with Hypoplastic Right Heart Syndrome.
Fetal Cardiology: Hazel's Story
Doctors at Children's Mercy diagnosed Hazel Moffett's heart defect before she was born, and repaired it when she was only 8 days old. Today the 1-year-old is developing normally—laughing and playing.
Meet Hazel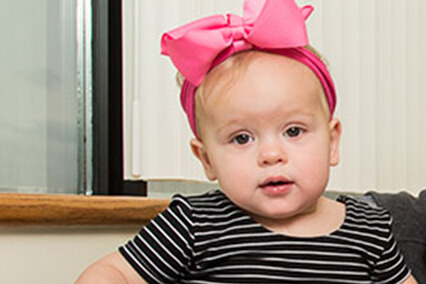 Fetal Cardiology: Levi's Story
When a fetal echocardiogram reveals a critical heart defect—and the baby has to undergo life-saving cardiac surgery only eight days after birth—you don't expect the mother to label the experience as "awesome." But Traci Pierson actually describes her son Levi's birth in even more glowing terms. "Despite the fact that my child had a serious birth defect," Traci said, "I look back on his delivery as even better than my first son's"—a remarkable statement considering that big brother Liam was born with no health concerns.
Meet Levi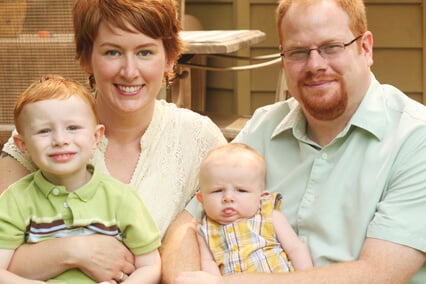 For Health Care Providers


Health care providers can make a referral by calling (816) 234-3209 or by visiting our Provider Portal. You're also welcome to download our counseling checklist, which outlines all the topics we cover when meeting with a family with a recent cardiac diagnosis.