Cardiovascular Surgery Outcomes
Nationally ranked by U.S. News & World Report
Cardiovascular Surgery Outcomes
Nationally ranked by U.S. News & World Report
Families choose Children's Mercy because of our extensive experience, knowledgeable and personal care providers, and innovative research that translates into results. Our outcomes—the statistics that track how kids do after surgery—are one of the best ways to show how relentlessly our doctors are working to improve the lives of kids with heart conditions.

The team at the Children's Mercy Ward Family Heart Center strives to provide the best possible pediatric heart-surgery outcomes for our patients. Listed below are our results compared to the national standard* for various procedures.
* This data comes from the Spring 2019 Society of Thoracic Surgeons (STS) Congenital Heart Surgery Database Report and includes procedural data from Jan. 1, 2015 through Dec. 31, 2018.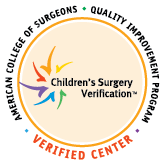 Highest level of surgical care
Children's Mercy is one of only 30 locations in the nation to be verified by the American College of Surgeons as a Level 1 Children's Surgery Center.
Outcomes by cardiovascular procedure at four years
Four-year Outcomes by STS Benchmark Operation
Four-year Median Post-Operative Length of Stay Days by STS Benchmark Operation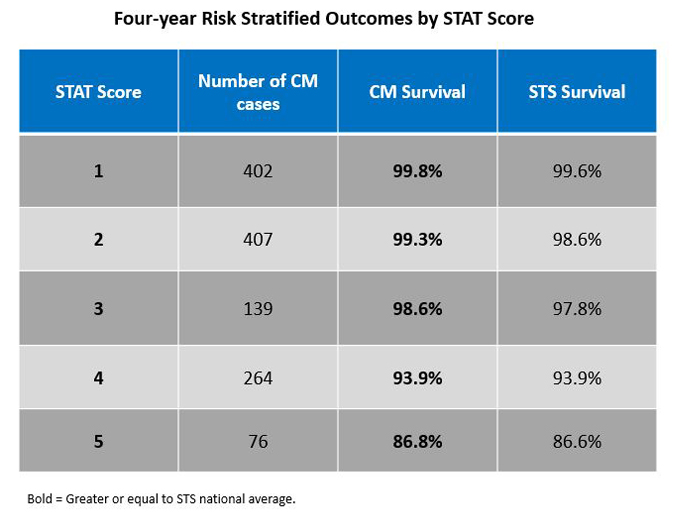 STS Congenital Heart Surgery Data Summary Participant Outcomes Report Period Ending 06/30/2019
Stories
Heart transplant: Hannah's story
Fifteen year old Hannah could pretend her heart wasn't a problem during marching band practice by "fake playing" as she paraded around the field. But eventually, the cardiomyopathy that plagued her family forced her off the field and into a hospital bed. There, she could only wait for a donor heart to save her life. Hannah became the first heart-transplant patient at Children's Mercy.