Rumination Disorder Clinic
Children's Mercy offers one of the nation's only interdisciplinary programs for children and teens with rumination disorder, a gastrointestinal condition.


What is rumination disorder?

Rumination disorder, sometimes called rumination syndrome, causes the backward flow of recently eaten food from the stomach to the mouth, where it is reswallowed or spit out. This typically happens shortly after eating, is not associated with retching, and rarely happens during overnight sleep. It can be very uncomfortable and embarrassing for your child.

Rumination disorder is frequently triggered by another gastroenterological (GI) condition, such as reflux, viral illness or allergies. Part of your child's initial appointment is working to identify and treat underlying GI conditions that may have triggered rumination.


Ruling out other concerns

Sometimes initial testing will not identify any active GI condition. For some children, rumination can persist after the initial triggering event or condition resolves. Knowing whether there is an active GI condition to treat is very helpful in determining the right pathway for your child's treatment.

Rumination can be exacerbated by illness and stress. How your child handles rumination can also make a difference in whether rumination gets worse or better over time. As a result, another important part of your child's initial assessment will be to identify any emotional or behavioral factors that could be keeping the rumination going.


Treatment options for rumination disorder

Our approach to treatment includes medical and behavioral health therapies to ensure that we are comprehensively addressing all possible causes of rumination for your child.

Treatment options include:
Medications
Habit reversal training
Stress management or self-regulation training


Rumination disorder: Austin's story
Austin is a kid who loves creative activities - many of which help him manage his rumination syndrome. Through a multidisciplinary approach, the Rumination Disorder Clinic has helped Austin find techniques to help with his body's involuntary response to swallowing food.
Meet Austin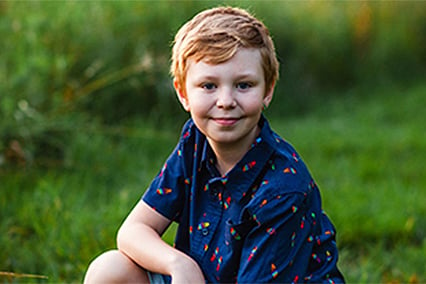 Rumination disorder: Bobbi's story
Seventeen-year-old Bobbi Horr was referred to Children's Mercy when she was unable to swallow her food and began spitting it up constantly. The Gastroenterology team diagnosed her with rumination disorder, a rare syndrome often caused by stress. Thanks to behavioral modification, Bobbi has learned how to effectively manage her stress, and continue her active life as a junior at Holton High School.
Meet Bobbi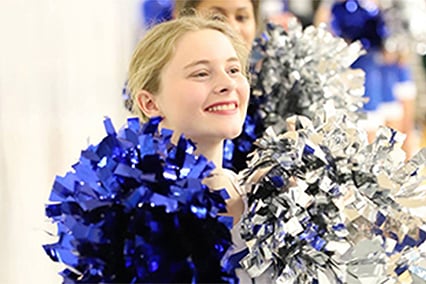 Make an appointment

Because rumination disorder can be confused with many other conditions that require a different set of treatments, we only accept referrals from GI physicians, with appropriate screening, workup, and consultation with us, to ensure that this the right place for your child.

For a general GI Clinic appointment, or to see if the Rumination Disorder Clinic is right for your child, please call (816) 234-3066.