Pediatric Gastroenterology Fellowship
Our pediatric GI program

We train fellows to be excellent clinicians, endoscopists, and academic leaders through clinical and research ventures. Our facility provides comprehensive care to a multi-state area including Missouri and Kansas. Faculty consists of over 25 board-certified physicians in gastroenterology and transplant hepatology. We work in a multi-disciplinary environment that includes nurse practitioners, nurses coordinators, dieticians, psychologists, and social workers. Our providers work in several subspecialties such as motility, transplant hepatology, intestinal rehab, pancreatology, polyposis, inflammatory bowel disease, feeding, chronic abdominal pain, among others. We are committed to high-quality patient care enhanced by research and academic endeavors. Fellows rapidly acquire skills in endoscopic procedures during the first year of the program through endoscopic simulation and hands-on procedures. Over our three-year fellowship, our fellows average over 400 esophagogastroduodenoscopies and over 180 colonoscopies with exposure to advanced endoscopy such as motility procedures and ERCP.
Your clinical experience

Inpatient and consult service
Fellows will spend a total of 52 weeks on service. They alternate weeks on the inpatient and consult teams during these blocks. The inpatient multidisciplinary team cares for inflammatory bowel disease, motility, intestinal rehab, transplant hepatology, pancreatology, among others.
Endoscopy
Fellows spend a total of 24 weeks on scope. Fellows can expect to average at least 15 EGD with Control of Bleeding procedures and at least 10 flexible sigmoidoscopies, foreign body removals and polypectomies.
Subspecialty clinic
Fellows have weekly continuity clinic to manage their personal patient panel with attending oversight. In addition, fellows spend 16 weeks over three years on an outpatient rotation where fellows can explore the many subspecialty clinics that Children's Mercy has to offer.
More about your clinical experience and rotations
A three-year program
First year
Peds GI Orientation = 2 weeks
Inpatient and Consult Service =24 weeks
Endoscopy = 10 weeks
Outpatient = 4 weeks
Pathology = 2 weeks
Research = 10 weeks

Second year
Inpatient and Consult Service = 18 weeks
Endoscopy = 8 weeks
Outpatient = 6 weeks
Research = 20 weeks

Third year
Inpatient and Consult Service =10 weeks
Endoscopy = 6 weeks
Outpatient = 6 weeks
Research = 30 weeks
4 weeks vacation each PGY year
Check us out IRL!
Graduate Medical Education Open House

Explore our hospital and our city. Experience our culture of wellbeing and support firsthand. See your future here, with us.
Save the date:
Friday, September 22, 2023
Friday, October 27, 2023
Friday, November 3, 2023
One night lodging paid. Participation will not affect your ranking. All invited applicants will receive additional information at the time of their invitation to interview.
UIM Mix & Mingles

Optional session for applications traditionally underrepresented in medicine. Meet with UIM faculty, fellows and residents. Discuss DEI efforts and life at CM and in KC!
Save the date:
Tuesday, September 26, 2023 (virtual)
Thursday, October 26, 2023 (in person)
Thursday, November 2, 2023 (in person)
Participation will not affect your ranking. All invited applicants will receive additional information at the time of their invitation to interview.​
Educational conferences

Fellows attend divisional and hospital wide educational conferences throughout the year.
Bimonthly Pediatric Core Content Conferences
Bimonthly Pediatric Gastroenterology Board Review Conference
Bimonthly Board Review
Monthly Endoscopy Conference
Monthly Gastroenterology/Radiology Conference
Monthly Gastroenterology/Pathology Conference
Monthly Gastroenterology/Hepatology Journal club
Monthly Pediatric Inflammatory Bowel Disease Conference
Quarterly Hepatology Case Conference
Quarterly Biostatics Conference
Quarterly Gastroenterology/Radiology/Surgery Conference
More about the academic curriculum

Research

Each of our trainees is expected to complete a minimum of one scholarly project during the course of their fellowship, resulting in the submission of a manuscript to a peer-reviewed publication.
Past/current fellows have completed scholarly work in the areas of bioethics, clinical research, translational research, basic science, education and quality improvement.
Fellows will also enroll in a grant writing course through GME with the goal of submitting a minimum of one grant application during their fellowship.
In addition, the Children's Mercy Research Institute supports a large number of basic-science, translational and clinical research projects.
More about our research
Salaries and benefits
2023-24 salaries


PGY 4: $74,609.60
PGY 5: $76,481.60
PGY 6: $78,852.80
PGY 7: $81,224.00
PGY 8: $83,626.40
PGY 9: $85,342.40
PGY 10: $87,049.25
Benefits for fellows


$1,500 Educational stipend per academic year for books, travel and other educational materials
$2,250 Professional stipend for academic year to present scholarly activity
Health and dental insurance for trainee and dependents with no premiums
Hospital-issued iPad
Free parking
Moving allowance
20 days of vacation
Paid sick time
Paid board exam
Access to clinical and research librarians, statisticians, scientific writers and learning specialists
Tuition allowance of $5,250 per year
On-site fitness center and wellness center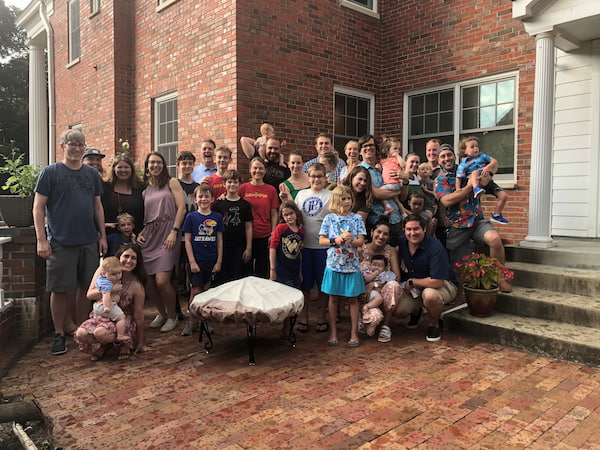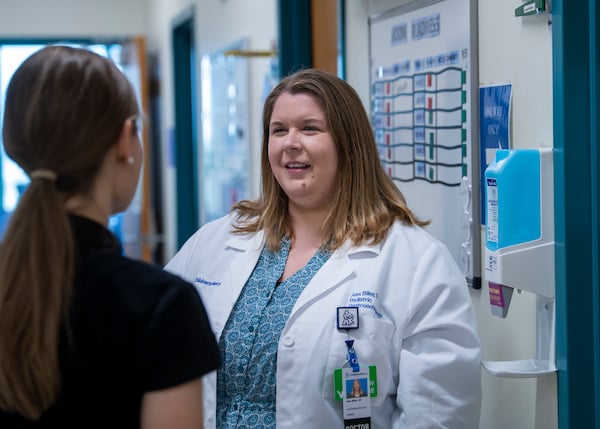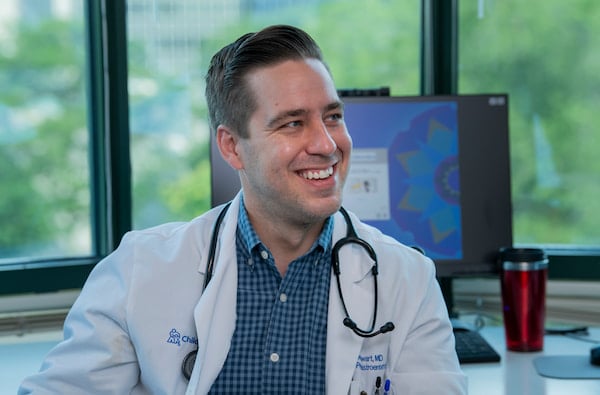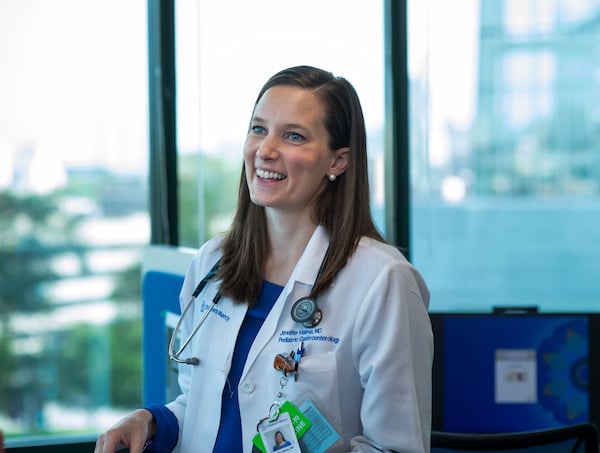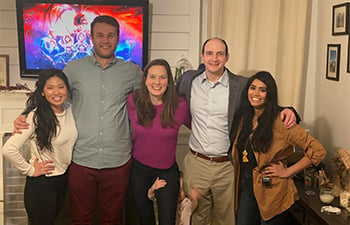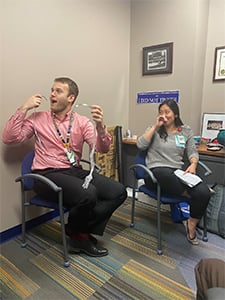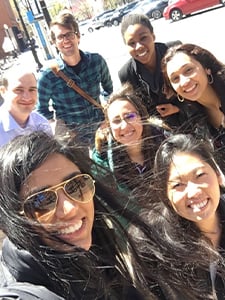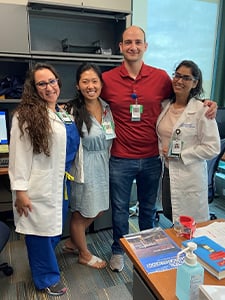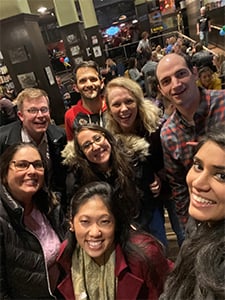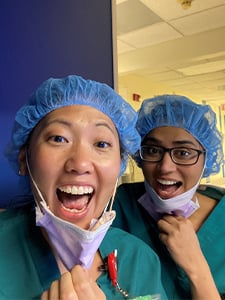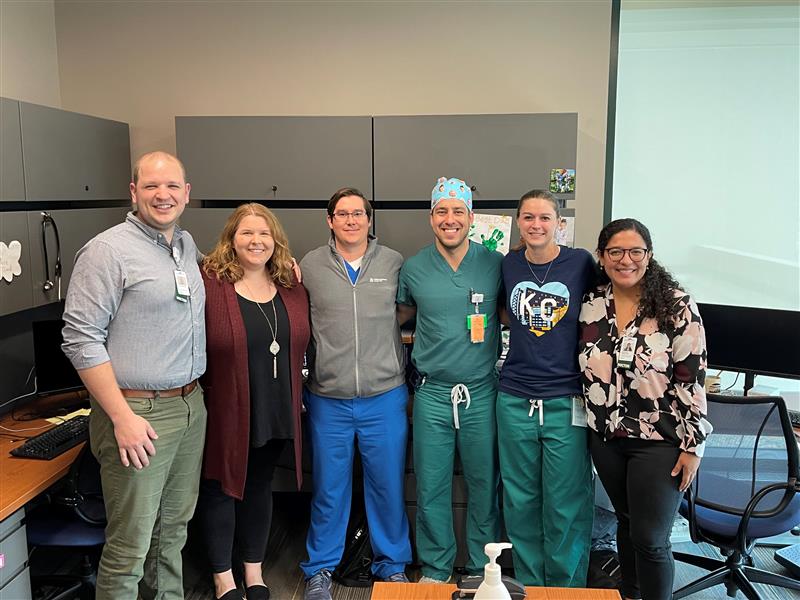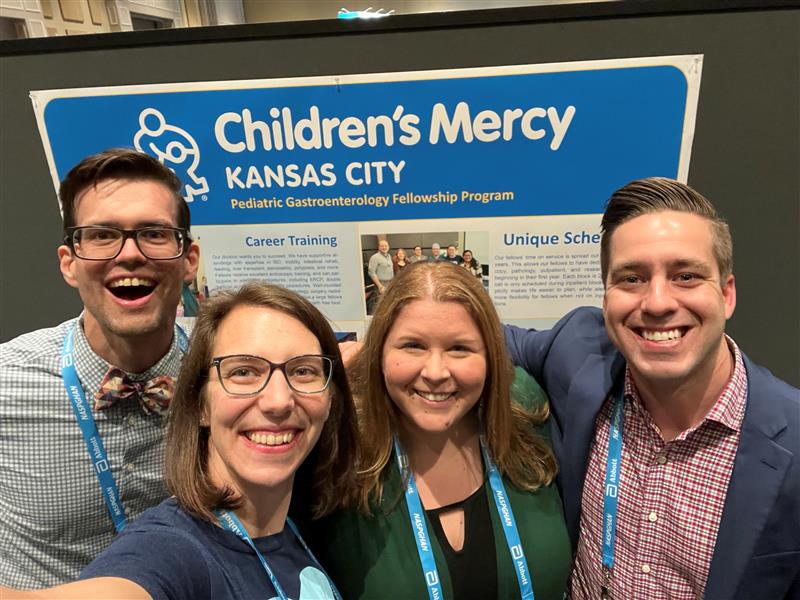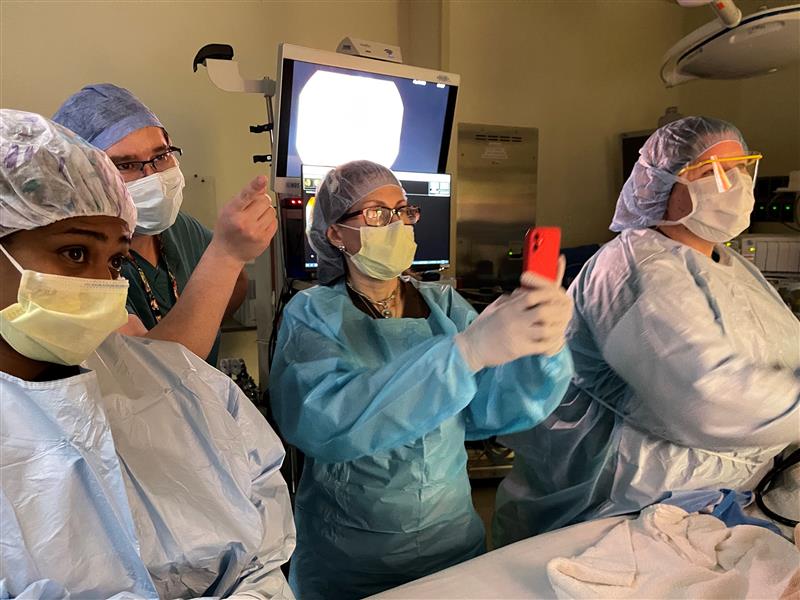 Stories
Kidney and liver transplant: Brylynn's story
Brylynn needed a new kidney and liver. Surgeons transplanted both, giving her more moments with mom.
Our Pediatric Gastroenterology Fellowship team
More about Children's Mercy fellowships