Research
Pediatric Gastroenterology Fellowship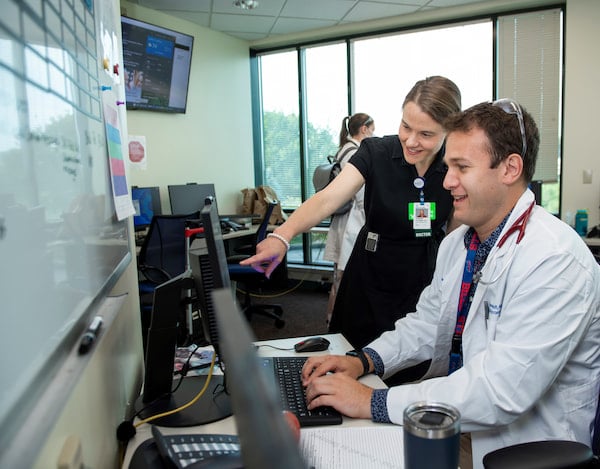 Fellows are required to participate in meaningful research during the 36 months of fellowship training. Scholarly activity is expected and a scholarly work product must be produced during the course of training. The work product will be submitted to the ABP in order to qualify to take the Pediatric Gastroenterology certification examination.
Research activities begin during the first year of training with proposal development, establishment of a scholarship oversight committee and IRB submission. Additional opportunities are available in basic science, translational, and clinical research in cooperation with scientists from Children's Mercy Hospital and area institutions.
Fellows will participate in the common curriculum for all Children's Mercy fellows. Fellows receive additional training in the IRB process and library resources, including database searching skills and evidence-based medicine resources, and manuscript preparation. In addition, fellows are required to participate in a longitudinal grant writing course during their first year of fellowship. After completion of the course, fellows will complete a grant application for internally funded research. During their second year of fellowship, fellows will participate in a continuous quality improvement course to establish a quality improvement project. Finally, fellows are encouraged to present their research at academic conferences with GME educational funds available for support.
Gastroenterology division faculty scholarship
Stories
Kidney and liver transplant: Brylynn's story
Brylynn needed a new kidney and liver. Surgeons transplanted both, giving her more moments with mom.
Our Pediatric Gastroenterology Fellowship team
More about Children's Mercy fellowships