Liver Transplant Program
Nationally ranked by U.S. News & World Report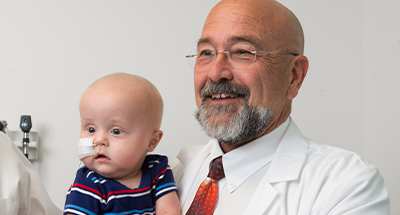 Liver Transplant Program
Nationally ranked by U.S. News & World Report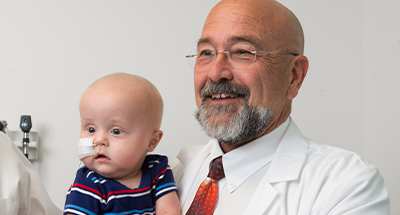 Pediatric liver transplant

The Pediatric Liver Transplant Program at Children's Mercy Hospital provides a comprehensive approach to treating children with end-stage liver disease and/or failure. The Liver Transplant Program is a key component of our comprehensive Liver Care Center, which provides the full spectrum of medical and surgical care for children with liver disease. Our team of surgeons, nurses, and coordinators are specially trained in pediatric transplant care, with many physicians having more than 30 years of experience. Our care team also includes a full range of support services to meet the needs of every patient and their family members.
What makes our Liver Transplant Program unique

As part of the pediatric liver transplant program at Children's Mercy Kansas City, you are more than just a number. You will have a dedicated transplant coordinator who will be with you every step of the way, before, during and after transplant. We will care not only for your child, but your entire family's wellbeing. During one of the toughest times in your child's life our team members will be there to support you.
What to expect

We know that the liver transplant process can be a time of stress for families. Our goal is prepare patients and families for what to expect during a liver transplant, from start to finish, so you feel empowered to best navigate your child's care.
Liver transplant surgery services
Comprehensive care, family support and education for children (ages 18 and under) with liver failure or transplants.

Evaluation and management of children with acute and chronic end stage liver failure through the Liver Care Center.

Preparation of patients for liver transplantation.

Whole organ, reduced size and split liver transplants.

Post-transplant follow-up care.

Liver transplant coordinators, surgeons and physicians are available for consultation and patient management assistance at all times.

Ongoing assistance to physicians who requested consultation for the long-term management of transplant patients. Areas of emphasis include:

Immunosuppression regiment.

Management and prevention of related infectious and non-infectious complication.

Comprehensive team approach to the management of hepatic malignancies.

Follow-up available through Pediatric Liver Care Center Clinics.


Resources

The Liver Transplant team provides a variety of resources for you and your child as you prepare for a transplant.
Research highlights
The Liver Transplant team is dedicated to constantly improving the care provided to patients. Ongoing research projects are helping improve outcomes and enhance overall patient care.
Health care providers interested in the Liver Transplant Program's latest publications and updates on clinical and research efforts can visit GI Connect.
Quality Improvement Program
This program is designed to evaluate our team's care processes in order to make regular improvements that are beneficial to patients and families. The Quality Improvement Program has resulted in:
Average PICU stays down from 6-7 days to 4-5 days average stay, by establishing a dedicated anesthesiology group.

Decreased days on breathing tube (from 2 days to a half day).

Amount of antibiotics down to 48 hours post-transplant.
Children's Mercy Transplant Center
At Children's Mercy, one of our greatest achievements is helping critically-ill children avoid transplant. Still, some children require a transplant to survive, and when that's the case, our expert clinicians are able to meet that need.