GI Connect
Children's Mercy Kansas City
Division of Pediatric Gastroenterology
The Division of Pediatric Gastroenterology at Children's Mercy is nationally recognized for pioneering groundbreaking approaches in treatment and for conducting research to improve the effectiveness of care for children.
Stay tuned to this page for updates on our clinical and research efforts, as well as leadership highlights.
We partner with medical professionals around the world to help keep children healthy and safe. Whether through training and affiliations, research collaborations, shared evidenced-based practice guidelines, patient care management or other opportunities, we look forward to working with you to improve outcomes for children everywhere.
Rescheduling pediatric endoscopy procedures during COVID-19 pandemic
Thomas Attard, MD, FAAP, FACG, Pediatric Gastroenterologist and Medical Director of Endoscopy and the Polyposis Center at Children's Mercy, led the development and implementation of a strategy to triage pediatric gastrointestinal endoscopy procedures that are either new or cancelled (non-urgent) due to the COVID-19 pandemic. This strategy was developed in collaboration with a multidisciplinary team to provide a rational, conceptual framework for prioritizing procedures. As a result of successful prioritization of patients and application of the tool, as of July 2020, the GI team is close to pre-COVID-19 scheduling volume.
View the webinar for the American College of Gastroenterology
COVID-19 screening tool to inform whole-family-based care
Clinical psychologists in clinics across the GI Division have partnered with the social work team to conduct a "COVID Impact" survey with parents of children who receive care at Children's Mercy. The goal of the survey, conducted either via phone or through REDCAP depending on the clinic, is to identify barriers to care during the COVID-19 pandemic and use that information to tailor care approaches to the family's needs.
The survey measures the impact of COVID-19 on their parenting (e.g., made it better or worse) and has respondents rate on a scale of 1-10 certain factors such as the ability to care for their child with GI needs, care for their other children, care for aging parents, and to seek out self-care (e.g., therapy). The survey includes questions about the status of their basic needs, interpersonal relationships and financial situations to assess how things such as being furloughed or losing their job may impact them and their family.
The screener was developed and provided by The Center for Pediatric Traumatic Stress at Nemours /A.I. duPont Hospital for Children. Anonymous results from the survey will be aggregated across institutions to better understand the impact of the pandemic on children, youth and families across the US.
In the meantime, the Children's Mercy GI psychosocial team is using the data to guide whole-family-based care that is sensitive to the individual support needs of families. Families that have participated report positive feedback and appreciate the opportunity to express the impact of COVID-19.
Impact of COVID-19 on Pediatric Gastroenterology Fellow Training in North America
The COVID-19 pandemic has drastically changed health care systems and training around the world. The Training Committee of NASPGHAN sought to understand how COVID-19 has affected pediatric gastroenterology fellowship training. John Rosen, MD, et al., authored a paper on a survey conducted among pediatric gastroenterology fellowship program directors. Important changes include rapid adoption of telehealth and reduced clinical and research experiences. Survey information may spur communication and innovation to help educators adapt.
Advancing GI care through research

Working with the Genomic Medicine Center at Children's Mercy, the GI division also is conducting genetic testing and research to transform care for children with rare syndromes. In 2019 alone we:

Published 48 manuscripts

Published 6 book chapters

Gave 54 international and national presentations
View our research on the Children's Mercy Researcher Network
Research highlight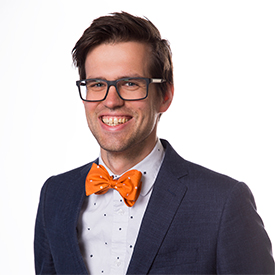 Voytek Slowik, MD, pediatric gastroenterologist and transplant hepatologist, has been awarded a pilot research grant from the Center for Children's Healthy Lifestyles & Nutrition. This research will go to funding a study investigating novel biomarkers in Pediatric Non-Alcoholic Fatty Liver Disease (NAFLD). Additionally, these funds will be used to develop new prospective studies in the evaluation and treatment of this disease.
Learn more about Dr. Slowik's perspective on NAFLD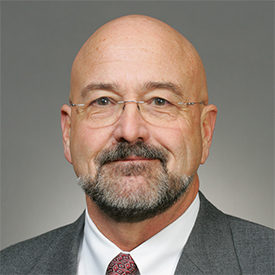 James Daniel, MD, co-director of the Brendan Tripp Elam Transplant Center and the James F. Daniel endowed chair in liver care at Children's Mercy, was an author on a publication in the Journal of Pediatrics that identified changes in demographics, outcomes and risk factors for patient and graft loss in patients with biliary atresia undergoing liver transplantation since Pediatric End-Stage Liver Disease implementation (2002).
This long-term study concluded that the overall outcomes of patients receiving liver transplantation for patients with biliary atresia have improved since 2002 despite evidence of increased disease severity at the time of transplant. Risk factors impacting post-transplant morbidity and mortality in patients with biliary atresia are now mainly surgical including donor variables.
This study was accomplished through The Society of Pediatric Liver Transplantation (SPLIT), of which Children's Mercy has been a part of for more than 20 years.
Listen to his podcast on Improved Outcomes for Liver Transplantation with Biliary Atresia
Medical faculty spotlight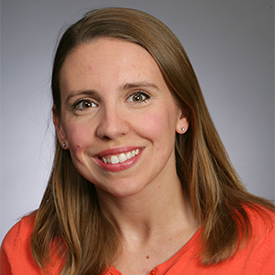 Julia Bracken, MD, is a pediatric gastroenterologist at Children's Mercy Kansas City and associate professor of pediatrics at the University of Missouri-Kansas City School of Medicine.
Dr. Bracken is the director of the Celiac Disease Program at Children's Mercy, where she is also medical director of Nutrition Services, which focuses on helping patients manage their medical conditions, grow well, and develop healthy nutrition and eating habits.
The Celiac Disease Program at Children's Mercy provides comprehensive care for children with celiac disease or non-celiac gluten sensitivity. The program diagnoses approximately 150 children with the disease each year. Families also have access to a celiac-focused dietitian to learn new approaches to cooking, nutrition and wellness, as well as a pediatric psychologist who addresses the social and emotional impact of living with the disease.
Passionate about the role that food plays in our overall health, Dr. Bracken serves on the Medical Advisory Board of the Food Equality Initiative, where she advocates to make medically safe, nutritious food available for all.
Meet our fellow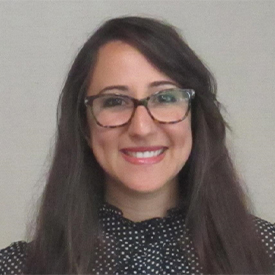 Amy Issa, DO is a pediatric gastroenterology third-year fellow at Children's Mercy, where she specializes in general pediatric gastroenterology. She completed her pediatrics residency at the Children's Hospital Navicent Health in Macon, GA, affiliated with Mercer University School of Medicine, after attending medical school at the Texas College of Osteopathic Medicine at University of North Texas Health Science Center. Her research interests include pediatric motility.
Children's Mercy welcomed Laurie McCann, DO and Jeremy Stewart, MD as first-year fellows in July 2020.
Presenting new findings at the 2020 American Transplant Congress

NOTE: As a Virtual Congress due to COVID-19, poster presentation abstracts were made available online.

Ryan Fischer, MD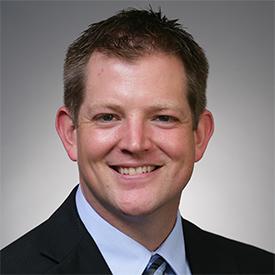 Ryan Fischer, MD, who was recently elected as a member-at-large to the American Society of Transplantation's Pediatric Community of Practice Executive Committee, was lead author on a poster presentation entitled Challenges in Examining Transplant Outcomes in Patients with Fontan-Associated Liver Disease.
View Dr. Fischer's research on the Children's Mercy Researcher Network
Recent manuscripts and publications
A cross-sectional study of nausea in functional abdominal pain: relation to mucosal mast cells and psychological functioning
Craig Friesen, MD, et al., conducted a study to assess frequency of nausea in patients with functional dyspepsia (FD) and irritable bowel syndrome (IBS) as well as relationships between nausea and mucosal inflammation, other gastrointestinal symptoms, non-gastrointestinal somatic symptoms, and psychological dysfunction. The study concluded nausea is common in children and adolescents with pain-associated FGIDs as defined by Rome IV and is not unique to either FD or IBS. Nausea is associated with increased mucosal mast cell density, non-gastrointestinal somatic symptoms, and psychologic dysfunction.
Read Dr. Friesen's publication
View Dr. Friesen's research on the Children's Mercy Researcher Network
Biliary Dyskinesia in Children and Adolescents: A Mini Review
There is a lack of consensus on the symptom profile defining biliary dyskinesia in youth and current literature does not support the use of cholescintigraphy to select patients for cholecystectomy. David Simon, DO, Craig Friesen, MD, Jennifer Schurman, PhD and Jennifer Colombo, MD authored a paper highlighting the need to increase uniformity in patient selection, including both symptom profiles and cholescintigraphy results, in understanding the utility of cholecystectomy for patients with biliary dyskinesia.
View the doctors' work on the Children's Mercy Researcher Network
Let's connect
Interested in collaborating or connecting? We would like to hear from you.
Among the top pediatric gastroenterology programs in the nation, according to U.S. News & World Report.