18 days
Median liver transplant wait time
One of the lowest among pediatric transplant programs in the country
Best in the U.S.
Kidney transplant survival rate
SRTR 7/1/2020-6/30/2022
Top 3
For heart transplant in the nation
Heart transplant survival after listing
SRTR 7/1/2020-6/30/2022
At Children's Mercy, one of our greatest achievements is helping critically-ill children avoid transplant. Still, some children require a transplant to survive, and when that's the case, our expert clinicians are able to meet that need at the Brendan Tripp Elam Transplant Center.
Determining where to send a child who may need an organ transplant should begin as early as possible in the disease process. Our experienced kidney, liver, and heart teams lead comprehensive treatment programs to manage disease and provide optimal outcomes for patients.
When children do need a transplant to survive, our team is there to help guide you through the process. With the development of the center, we have brought the expertise of our staff in each of our transplant programs together into a collaborative environment to further enhance care, advance research and improve outcomes.


Safer medications

Children's Mercy is committed to finding safer, more effective medications for children. We offer the largest pediatric clinical pharmacology program in North America, with numerous staff double board-certified in clinical pharmacology and pediatric subspecialties. The knowledge gained from these programs helps us better understand the origins of many complex disorders and the needs of transplant patients who often require a lifetime of complex medication management.


Psychosocial support

The unique needs of hospitalized children go beyond highly specialized clinical care. Children's Mercy provides comprehensive psychosocial support to address the unique needs of transplant patients. Transplant social workers play an important role in linking families to community resources and support, including developing plans to address financial needs. Psychologists on the transplant team are involved from start to finish to help children and their families successfully adapt to and cope with the significant life changes that come with a transplant. Children's Mercy has one of the largest Child Life staffs in the country to offer education, comfort and resources for patients and families.
In addition, we offer on-site school services for patients whose care leading up to and following transplant may require long hospital stays. During hospitalization, families may find respite in one of the nation's first Ronald McDonald Family Rooms within the hospital or they may stay at one of the three Ronald McDonald Houses located adjacent to the hospital. This allows them to be close to their children and provide the physical and emotional support they require.


Expert care

The transplant team at Children's Mercy has been specially trained to meet the unique needs of the pediatric patient and their families.
Your transplant team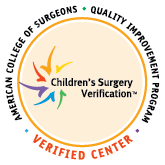 Highest level of surgical care
Children's Mercy is one of only 30 locations in the nation to be verified by the American College of Surgeons as a Level 1 Children's Surgery Center.
Organ Donation and Procurement

Our goal is to find an organ for every child who needs one. That is why we are committed supporters of organ donation. Children's Mercy has twice been honored with the Organ Donation Medal of Honor by the U.S. Department of Health and Human Services, achieving greater than 95 percent authorization for organ donation. We also work closely with the Midwest Transplant Network, our federally certified organ procurement organization, to advocate for donation. We partner with them to educate families and provide information about organ transplantation.
Clinical Services
The Heart Failure and Transplant Program provides care for patients who have heart failure, are preparing for heart transplant, or who have undergone heart transplant.
The Pediatric Liver Transplant Program at Children's Mercy Kansas City provides a comprehensive approach to treating children with end-stage liver disease and/or failure.
Children's Mercy operates the largest pediatric kidney transplant program in Missouri and Kansas and is a key component of the Division of Nephrology.
Stories
En bloc Liver/Kidney Transplant: Trevion's Story
When you see 13-year-old Trevion goofing around with his dad and sisters and playing basketball with his friends, you would never know that he recently had a double organ transplant to replace his liver and kidney. Trevion was the first Children's Mercy Kansas City patient to receive an en bloc liver/kidney transplant.
Meet Trevion
Mother-Daughter Kidney Transplant: Clara's story
Born with one kidney, Clara faced many health challenges. With help from Children's Mercy and mom, Vivi, Clara continues exploring the world and singing along to her mom's favorite tunes.
Meet Clara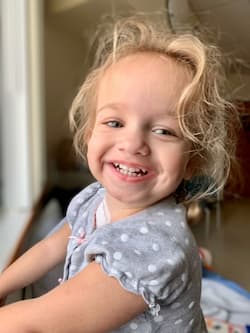 Biliary atresia and Liver transplant: Lacie's story
Lacie was born with biliary atresia. The Liver Care Center has been with this determined young woman every step of the way, from her first NICU stay to her "textbook" liver transplant 14 years later.
Meet Lacie
Kidney transplant: Julio's story
At the age of six, Julio, was living with focal segmental glomerulosclerosis (FSGS). The disorder does not respond well to medications and Julio received a kidney transplant and care after from Children's Mercy. Thanks to the care Julio has received, he can enjoy his favorite hobbies like going to the park, riding his bike and playing soccer.
Heart transplant: Hannah's story
Fifteen year old Hannah could pretend her heart wasn't a problem during marching band practice by "fake playing" as she paraded around the field. But eventually, the cardiomyopathy that plagued her family forced her off the field and into a hospital bed. There, she could only wait for a donor heart to save her life. Hannah became the first heart-transplant patient at Children's Mercy.
Join the donor registry
You can help raise awareness about the importance of organ, eye, and tissue donation by joining the donor registry at Donate Life America and by sharing your decision with your family. You can also follow Midwest Transplant Network on social media and share informative posts with your social network.
The inspiration behind our center
The transformative care at our transplant center is made possible thanks to the generosity of the Brendan Tripp Elam family.