Transportation for Expecting Moms and Babies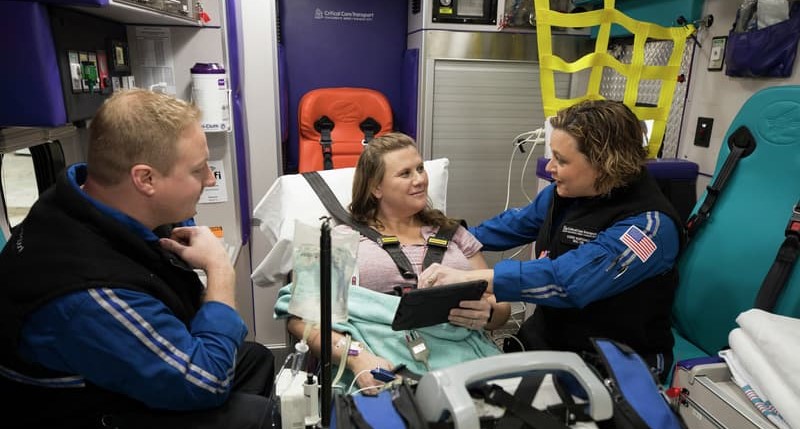 Transportation for Expecting Moms and Babies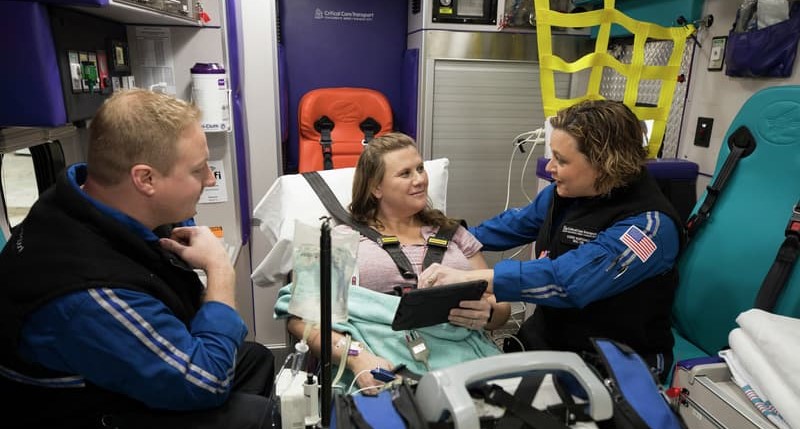 When expecting moms have a medical emergency, there are two patients who need care—mom and baby. The award-winning Children's Mercy Transport team partners with experts from our Elizabeth J. Ferrell Fetal Health Center to help transport pregnant women safely to a higher level of care. More than 400 pregnant women have received this delicate transport service.
Our experienced team includes a high-risk obstetrical nurse as well as our neonatal critical care transport team, which has advanced critical care nurses, respiratory therapists and emergency medical technicians.
The team is under the guidance of our Maternal Fetal Medicine specialists, who work with the mom's doctor to coordinate transport to the best place of care for both mom and her unborn baby, based on her condition and location.


How we can help you

The Maternal Fetal Transport service is available to all expecting mothers who are at least 20 weeks gestation and in need of immediate care. Dedicated transport teams are in-house 24 hours a day, seven days a week, ready for immediate dispatch to your location. We are able to provide transport by helicopter, ground ambulance, turbo prop or jet aircraft. See a map of our coverage area.
The Children's Mercy Transport team will help get you safely to the most appropriate transfer facility, wherever that may be. Our goal is to ensure the wellbeing of both mom and baby during a transfer. Whether your journey is a few miles down the road or a few hundred miles across the plains, know that you'll have highly trained specialists on board with you every step of the way.


Your care team

In addition to our Critical Care Transport Team staff, the Maternal Transport Team also includes Melanie Foltz, MSN, RN, Director of Fetal Health Services, Timothy Bennett, MD, Medical Director of Fetal Health Services, and Christy Dressler, MHA, RRT, Director of Critical Care Transport.
Health care professionals, learn more about how to arrange a critical care transport or call 1 (800) 466-3729 for admissions, consults and transports.
For more information about the Maternal-Fetal Transport Program, please contact Assistant Director of Transport and EMS Relations Heather Scruton, MBA, MSN at hkscruton@cmh.edu.
Providing the best in transportation

Our commitment to excellence in transport medicine has earned our team national and international recognition from the Association of Air Medical Services, including:
Neonatal/Pediatric Transport Award of Excellence.

Transport Program of the Year

Fixed-Wing Award of Excellence

Critical Care Ground Award of Excellence


The Children's Mercy Transport team is accredited by the Commission on Accreditation of Medical Transport Services for ground, rotor wing and fixed wing transport.
Stories
Congenital diaphragmatic hernia: Kyler's story
Samantha Moran's water broke in the middle of the night just hours before she was scheduled to travel to the Elizabeth J. Ferrell Fetal Health Center to give birth. That's when the Fetal Transport Team sprang into action, safely bringing her and baby Kyler, who had been diagnosed with a congenital diaphragmatic hernia, to the hospital for care.
Meet Kyler