November 22, 2022
Raising kids who love to give back: How to nurture generosity in your child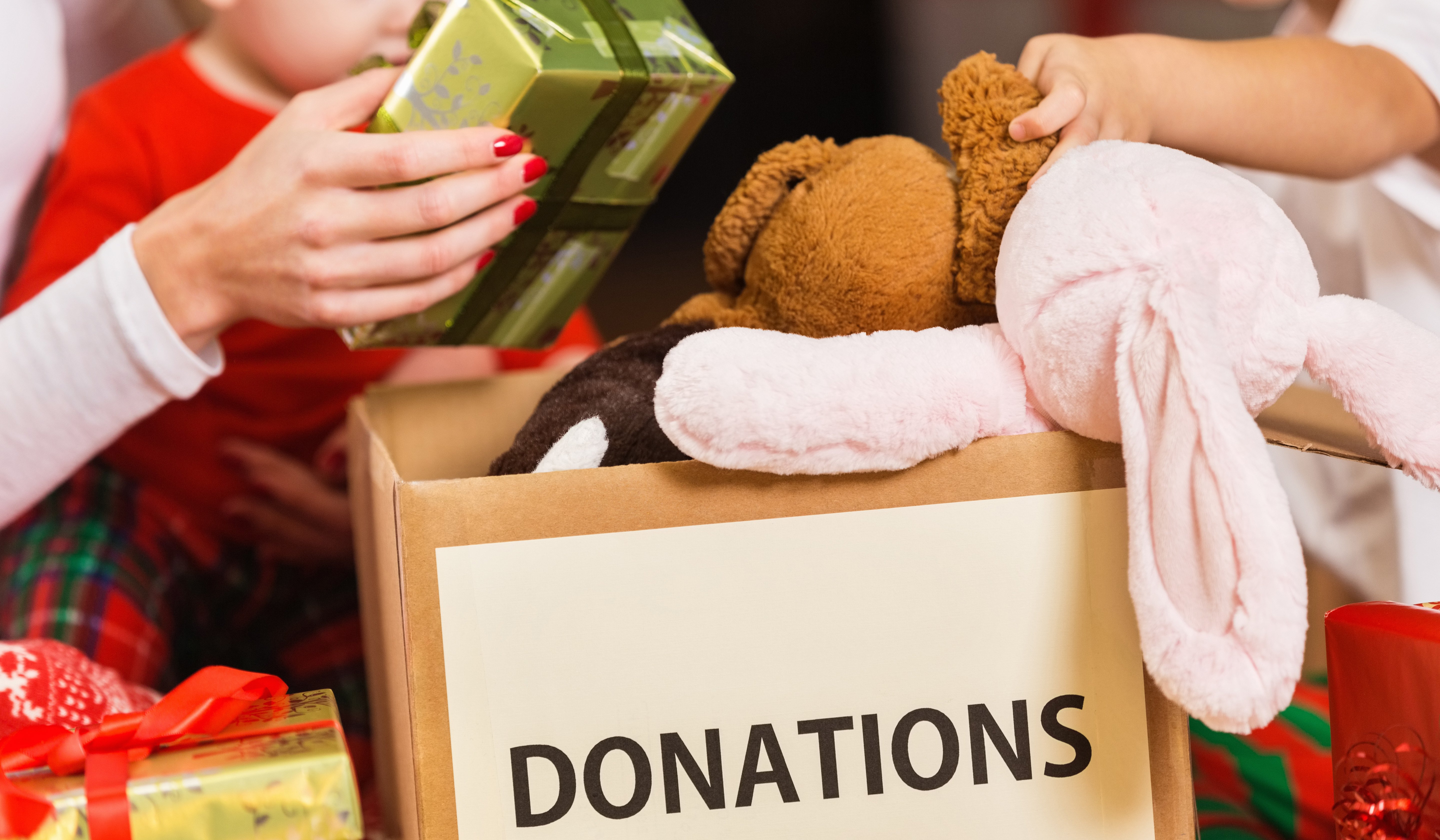 The holiday season bombards us with messages about all the latest "must-have" toys and gadgets. One great way to break through the noise of commercials and wish lists is to find ways to donate or volunteer as a family.
While some children are natural "givers," most will need some guidance from you to develop empathy and concern for others. The Junior Champions program offers kids a way to get involved with helping others in a hands-on way. When your child first donates to the hospital, they will receive a keychain. Each time they donate in a new way, they can earn a charm to add to their keychain (see examples here).
Your family can choose any way you want to collect donations or supplies for kids who are hospitalized at Children's Mercy Kansas City. Hot chocolate or lemonade stands, toy drives, birthday fundraisers and assembling activity kits (referred to as Happy Kits) are all popular ways your family can see firsthand how good it feels to give back to others. Even if your resources are limited, cards and letters of encouragement for patients and staff make a big difference.
Junior Champion Addie and her family started a special initiative called Addie's Army. At two years old, Addie was diagnosed with cancer and spent a lot of time at Children's Mercy during her treatment and recovery. Her little sister Lucy was born just three months after Addie's diagnosis, and one of Addie's favorite things to do after she lost her hair was to choose matching headbands for herself and her baby sister.
Now, Addie's family partners with local artists to create super soft headbands, scrunchies, bracelets and scented candles. For every item they sell, they donate a headband to the Oncology department as well as a dollar to the pediatric cancer research fund at Children's Mercy.
"Every little girl should be able to still have beautiful accessories that are soft, stretchy and comfy," said Addie's mom, Jessica. "Creating and selling the headbands is something fun we can do together to give back after our journey," she added.
Now an energetic five-year-old, Addie loves to pick out the fabrics (nothing scratchy!) and help her mom manage their online sales and inventory in local boutiques around the Kansas City area. "We love the Junior Champions program," said Jessica. "It gives the kids something fun and encourages them to keep helping others – it's a win-win!"
While not every child has a personal connection with Children's Mercy, most of them can relate to the feeling of being sick or at the doctor's office and want to help other kids feel better. Younger children often connect with stories in books or shows about kids who are hurt or sick. You can use these as a starting point for conversations about showing compassion and kindness to others. Older kids and teens might want to get their friends or service organization (scouts, FFA, etc.) involved in a team effort to have an even greater impact on kids at the hospital.
Need some ideas? Junior Champion Annika is an avid stuffed animal collector, and often donates new stuffies and Happy Kits (activity bags) to the hospital. And brothers Henry and Harrison collected new Legos and Hot Wheels to share with kids at Children's Mercy as part of their recent birthday celebrations.
Be sure to check our list of guidelines for donated items to verify that everything you collect is safe for the kids at the hospital. Then, let your kids take the lead as you get busy giving back this holiday season.
---