These heartwarming stories show how your support helps save lives, develop new treatments and comfort families who turn to Children's Mercy for the best pediatric care in the region.
Thanks to community supporters like you who volunteer, make a generous gift, collect and donate goods and attend events around town — Children's Mercy continues to transform the lives of children in need.
Read these stories and see how every act of kindness and compassion matters to the kids and families we care for.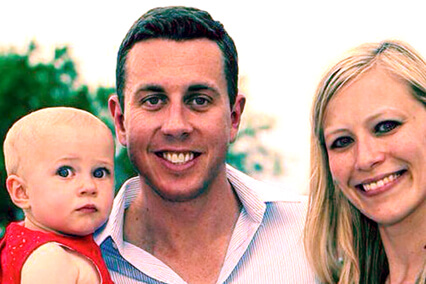 Ellie's Family Gives Back
Small acts of kindness and compassion by staff and volunteers at Children's Mercy make a world of difference to parents and patients alike. Just ask Jennifer. While waiting for her daughter, Ellie, to wake up from her final MRI before surgery to remove a cystic lesion, Jennifer was anxious and in tears. A clown who was entertaining some children on the same floor took notice, handed Jennifer a wooden rose and invited her into the hall where she reached up, gave Jennifer a warm, loving embrace and shared words of encouragement: "Everything will be ok, you'll see," the volunteer said. And it was. Ellie wouldn't need surgery after all.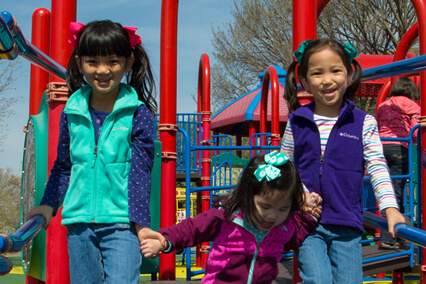 Honoring the "Care" in Caregiver
The proud adoptive parents of four beautiful children who all received care at Children's Mercy, Hillary and John know the critical role each and every team member plays in a family's experience – and they are grateful. "At every turn, our family was greeted with friendliness, treated with respect," mom Hillary said, "and our children are cared for with patience and joy." That gratitude toward the staff inspired the Pattons to make a special gift in their honor.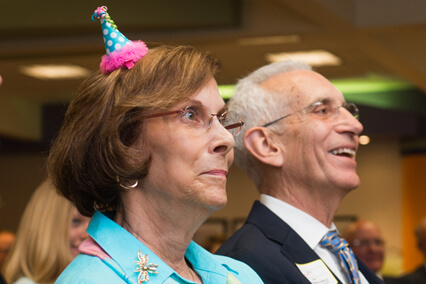 Zibbie's Birthday Surprise
In 2015, Elizabeth Ferrell, better known as "Zibbie," celebrated her birthday at Children's Mercy. It was a surprise party, and many of the kids in attendance were born in the Fetal Health Center that bears Zibbie's name. Zibbie's husband, Jim, had a birthday surprise of his own – a $2 million gift in Zibbie's honor to fund an endowed chair in maternal fetal medicine at Children's Mercy! The new chair will help even more babies born with severe anomalies have the chance to achieve greatness.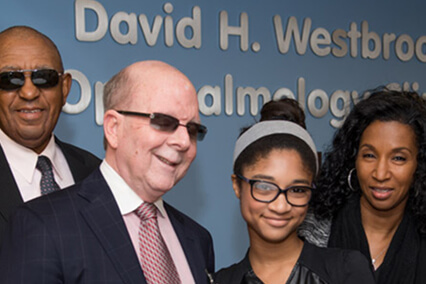 Visualizing the Future
David Westbrook understands the need for innovation in pediatric ophthalmology. As a teenager, he became blind from a rare condition – juvenile glaucoma. The best surgeries at the time couldn't save his vision. Today David is the Vice President of Strategy and Innovation at Children's Mercy and is helping push forward innovations that make it possible for kids with his condition to see. In gratitude to those who support the hospital's ophthalmology program, David donated $1 million to Children's Mercy. The Ophthalmology Clinic bears his name.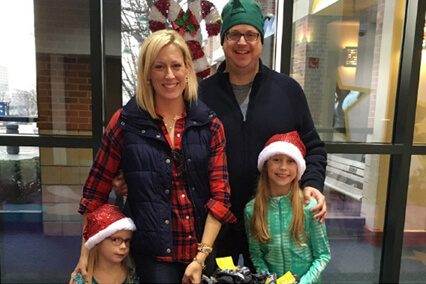 The Spirit of a Fighter
Callyn was diagnosed with retinoblastoma, a rare cancer, when she was just 2 years old. From that point, her family's goal was simple: save her life, save her eye and salvage as much vision as possible. Thankfully, in March 2014, Callyn was declared disease free. Now, her family is helping other families still fighting this disease by donating shirts that read, "You can never break the spirit of a fighter." And they should know. Callyn's fighting spirit is contagious!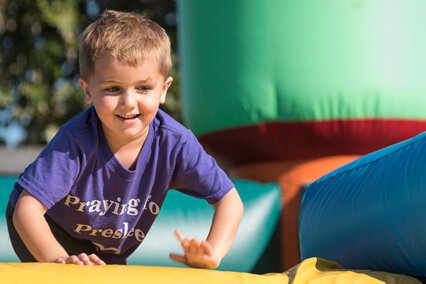 Smiles for Miles at the KC Cares for Kids Walk
Every year, the KC Cares for Kids Walk raises awareness – and funds – for kids in our community receiving treatment at Children's Mercy for pediatric cancer or blood disorders. More than 1,000 neighbors, friends and family members walk together to support brave patients who have gone through so much in their young lives. The donations help ensure all kids in need receive world-class care.



Generosity shines in the community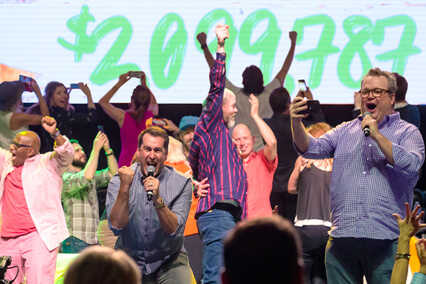 Big Slick Fundraiser
Big Slick is Children's Mercy's blowout annual event that puts the "fun" in fundraiser – all for the children! This celebrity-packed weekend supports Children's Mercy and is a favorite among patients and celebrity attendees.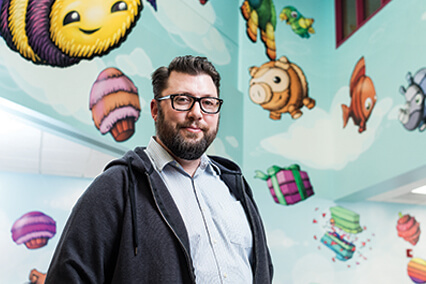 Works of heART
Wanting to share his love for Children's Mercy, local artist Donald "Scribe" Ross brought a community of artists together to make inspiring and breathtaking works of art. The artists then sold these heart-shaped pieces to benefit Children's Mercy.

Making a difference through service


The Power of Giving Back
Amy and Pat are two of the hundreds of volunteers who donate their time to Children's Mercy every year. Amy has been involved in the Pet Pal program for 13 years, bringing her therapy dogs to visit with patients. Over the years she has seen the incredible, and often surprising, impact these dogs have on patients. Pat was a nurse at Children's Mercy for 27 years. Now, she rocks babies in the NICU one morning a week and considers it a privilege, especially knowing the parents are grateful their babies are being cared for when they can't be there themselves.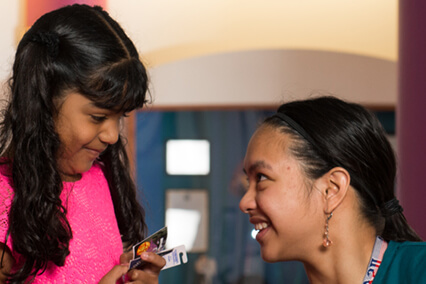 Making a Difference in Her Own Way
As a former Children's Mercy patient, Catherine is grateful for the outstanding medical care she received to treat challenges related to her cerebral palsy. But she also knows the importance of a smile when patients and families arrive for a visit or treatment. That's why she volunteers at the Kreamer Resource Center. "We all can make a difference in our own way," Catherine said. "I try to make the day a little brighter for our families."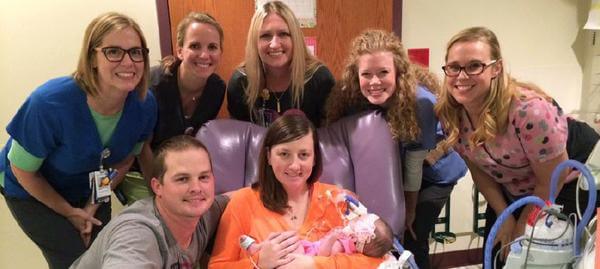 Hattie's Hope
When little Hattie was in the NICU, her mom Ambria found comfort in little things that made life seem normal. She dressed Hattie in cute bows and matching blankets. Everyone would stop by to see what her little fashionista was wearing. When Hattie passed away at just 10 weeks old, Ambria started an organization that donates handmade hair bows and receiving blankets to babies in the NICU to provide their parents with the same comfort and simple joy.
Connecting with the Kids
Recently, employees in our very own Children's Mercy Human Resources division stepped out of their offices and onto patient care floors to spend time with some of the brave, resilient children in our care. For team members who don't typically spend face-to-face time with patients, this was a great way to remind them that what they do every day makes a difference.



See Why Your Support Matters Menu