As COVID-19 hits our region, other illnesses and emergencies have not stopped. We continue to provide around-the-clock, world-class care – care that your giving makes possible. You can help families and our healthcare staff today, by giving in the following ways:
Thank you! Together, our LOVE WILL make a difference!
You believe in more moments for kids

Because you believe in more for kids, your support brings hope, comfort, and the prospect of brighter tomorrows to children and their families.
We invite you to join our community of champions to make an impact. Whether your gift helps provide a diagnosis that wasn't available yesterday through cutting-edge research, trains a new nurse, or provides a cozy blanket to a sick child, giving helps families when they need it most.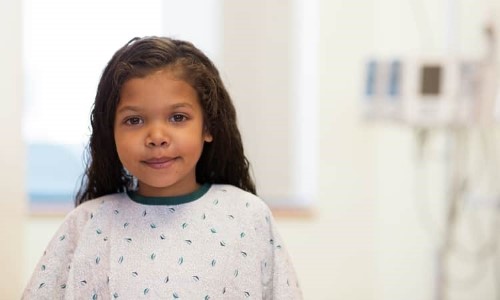 Provide ongoing support
Your monthly gift will provide year-round support that brings hope and comfort to the children and families we serve every day!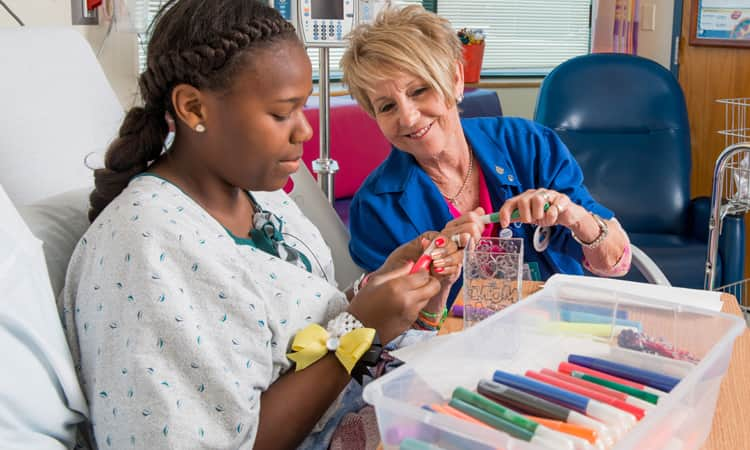 Volunteer with us
Make a difference in the lives of patients and families by serving as a volunteer in a role that's perfect for you.
See how your community is providing hope and healing for families at Children's Mercy
Stories
Bridges Family Gives Back While Planning for the Future
Ainsley Bridges was born with an extremely rare, genetic disorder called Phenylketonuria (PKU). Left untreated, PKU causes brain damage. Because of the ongoing care Ainsley receives from a multidisciplinary team at Children's Mercy, she's able to live a full and healthy life.
Recently, Ainsley's parents, Justin and Mindy, decided to add Children's Mercy as a beneficiary in their estate. "Children's Mercy doesn't just provide great care. They want to find better ways to treat all kids. It gives us hope that our support will benefit not only my child and my family, but the whole community," said Mindy.
Learn More