Endocrinology Outreach Clinics
The Endocrinology and Diabetes Programs are continuing to increase their presence throughout the Children's Mercy region via telemedicine. Using technology, the team is able to provide care for patients who live hundreds of miles from Kansas City.
This approach lets the team see new patients when circumstances are appropriate. They also can see established patients more regularly, ensuring these patients receive the care they need, when they need it.
From western Kansas to south central Missouri, our outreach team is composed of physicians, nurses, certified diabetic educators and nutritionists to provide pediatric endocrinology care to more areas.
Clinics are scheduled regularly based on the community's needs. Children's Mercy is proud to bring a new service to communities that increase health and satisfaction.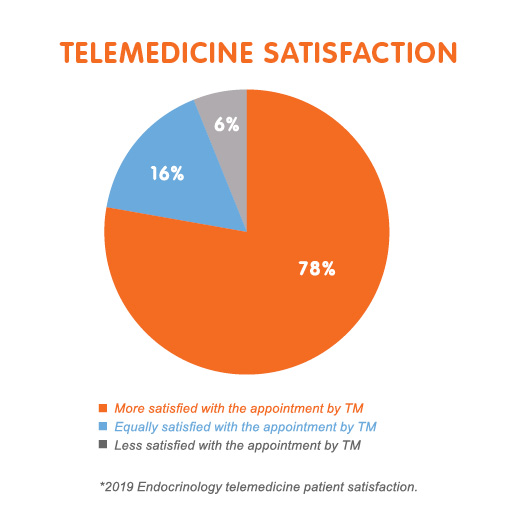 Conditions
Frequently treated diagnoses include:
Abnormal weight gain/insulin resistance

Adrenal abnormalities

Bone strength and density

Delayed or advanced pubertal development

Diabetes mellitus type 1 and 2

Pituitary abnormalities

Short stature/growth failure

Thyroid abnormalities