Chromosomal Abnormality: Odin's Story
Stories
Chromosome 15q duplication and deletion syndrome: Marcus' story
Shaun and Tasha Rye share what a difference the Children's Mercy Beacon Program has made for their son, 2-year-old Marcus. Marcus has a medically complex condition caused by chromosome 15q duplication and deletion syndrome, a genetic defect, resulting in global developmental delays, congenital heart disease including atrioventricular septal defect with restrictive VSD, DORV and PDA, supraventricular tachycardia, gastroesophageal reflux disease, intestinal malrotation, asthma, dystonia, cleft palate, and bilateral club feet. Marcus also has bilateral sensorineural hearing loss, wears glasses, has a gastrostomy tube for medications, and takes continuous jejunostomy tube feedings.
Rett syndrome: Quinn's story
Quinn Cunningham has Rett syndrome, a progressively debilitating neurodevelopmental disorder. That's why her family relies on the Beacon Clinic to coordinate her complex care for respiratory, gastrointestinal and neurological issues.
Meet Quinn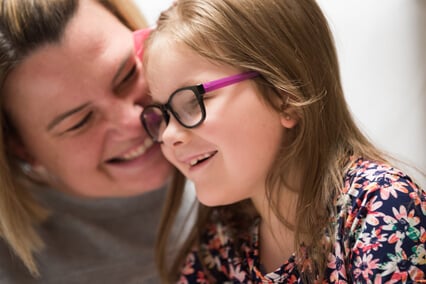 OB/Gyn-Maternal & Fetal Medicine
Medical Director, Fetal Health Center; Elizabeth J. Ferrell Endowed Chair in Maternal Fetal Medicine; Professor of Pediatrics, University of Missouri-Kansas City School of Medicine
Pediatrics
Clinical Assistant Professor of Pediatrics, University of Missouri-Kansas City School of Medicine; Education Assistant Professor of Pediatrics, University of Kansas School of Medicine