Link Newsletter - February 2023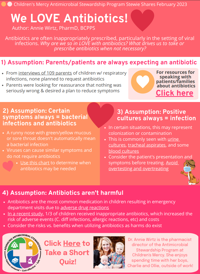 New Resource for Antimicrobial Stewardship: Stewie Shares
Check out this fun new addition to The Link: the monthly "Stewie Shares" infographic from our Antimicrobial Stewardship team. This one-page, visually rich flyer contains information for both clinical and non-clinical audiences on current issues related to antimicrobial topics.
Take a moment to read February's edition, which addresses the question: "Why are we so in LOVE with antibiotics?"
We want to hear from you!

Do you have ideas, questions or suggestions for future articles in The Link? Send us a note at thelink@cmh.edu.
Learn More and Subscribe to The Link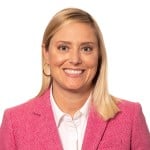 Visit the homepage for The Link to:
Find out more about the content and authors featured in The Link
Subscribe to receive future issues by email
Read past articles in the archive