Newsletter: The Link
The Link is a monthly digital newsletter that provides education to an audience of local, regional and national pediatric providers, on subjects related to current medical trends, developments in best practices and analysis of hot topics.
The free, award-winning publication is authored by Children's Mercy pediatric specialists, edited by Angela Myers, MD, MPH, from the Division of Infectious Diseases, and produced by the Communications and Marketing Department.


You'll receive updates on ...


Medical news and trends

Stay updated on health care trends, alerts, and hot topics along with expert commentary.

Pediatric bioethics

Get reviews of pediatric bioethics cases and updates on current trends.

Challenging diagnoses

Test your knowledge with our monthly "What's the diagnosis?" visual quiz.

Email privacy

Children's Mercy keeps user addresses and information private. The information is never disclosed or sold to outside sources.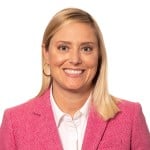 About the Authors
The Link is produced monthly by Communications and Marketing with editorial guidance from Angela Myers, MD, MPH, Director, Division of Infectious Diseases at Children's Mercy.
The columns and topics are provided by members of the Children's Mercy faculty, medical staff and invited authors.
The Link is Digital
Subscribe Now to Receive the e-Bulletin

Stay connected with Children's Mercy by subscribing to receive The Link electronically; delivered to your inbox each month! Printed copies of The Link were discontinued in August 2020 and the issue will no longer be available via mailing.
Subscribe below to receive helpful tips for your practice and learn from experts at Children's Mercy. Updates related to COVID-19and other timely issues are being regularly published in this newsletter.