Referring Patients to Children's Mercy
Pleased to be partnering with community providers for more than 120 years
Referring Patients to Children's Mercy
Pleased to be partnering with community providers for more than 120 years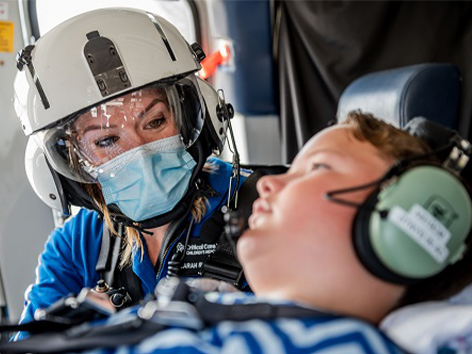 Critical Care Transport services
The only 24-hour a day, seven day a week transport system in the region dedicated exclusively to neonates, children and expectant mothers.
Join us for these events!
Join us the first Thursday of each month from 8-9 a.m. for Grand Rounds. If you can't make it, presentations are posted on our Grand Rounds Online site.