Referring Patients to Children's Mercy
Pleased to be partnering with community providers for more than 120 years
Referring Patients to Children's Mercy
Pleased to be partnering with community providers for more than 120 years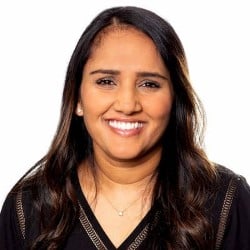 Meet Ekta Patel, DO
Dr. Patel is a neonatologist at Children's Mercy and Clinical Assistant Professor of Pediatrics at the University of Missouri-Kansas City and at the University of Kansas.
She completed a Neonatal-Perinatal Medicine fellowship at the Medical University of South Carolina after graduating from medical school at Kansas City University of Medicine and Biosciences. Her clinical and academic interests include cardiac physiology and management, functional echocardiography, ECMO and CRRT.
Join us for these events!
Join us the first Thursday of each month from 8-9 a.m. for Grand Rounds. If you can't make it, presentations are posted on our Grand Rounds Online site.