Clínica Hispana de Cuidados de Salud (CHiCoS)
CHiCoS is a culture and language coaching program for bilingual pediatric residents aiming to become professionally qualified providers of Spanish-language care. It was created in 2009 to help fill the gap in formal cultural and linguistic training for providers in the US health care system.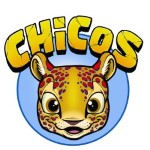 Applying to CHiCoS

Residents apply to enter the program after matching into Children's Mercy's Pediatric Residency. Criteria for participation include at least an intermediate level of language proficiency in general Spanish and a desire to use Spanish to care for patients and their families in a future health care career. Once selected for the program, CHiCoS residents are placed in the Yellow Clinic at Children's Mercy's Pediatric Care Center for their longitudinal continuity clinic experience.
Weekly coaching

Over three years, ChiCoS residents receive weekly culture and language coaching in a fully bilingual primary care clinic environment. The ultimate goal is for residents to advance in their language abilities to the point where they can pass the validated, formal language assessment for physicians used by the hospital to determine who is allowed to work without interpreters as "qualified bilingual staff" (QBS).
During CHiCoS clinic sessions, a professional culture and language coach (CLC) works alongside residents and faculty in the clinic, providing support before, during and after visits with Spanish-speaking families. Before the resident enters the room, the coach offers advice on how to discuss certain topics and how to address cultural aspects of communication and care. During the visit, the coach accompanies the resident, monitoring the conversation, making observation notes and stepping in to offer help when asked or when they deem it necessary to clarify a cultural or linguistic point. After the visit, the coach listens as residents' report on patients in Spanish to CHiCoS attending faculty, who also provide coaching.
Although the coach may provide the resident brief comments immediately after leaving the exam room, most observations are shared during a 10-30 minute end-of-clinic feedback session with the resident. The coach offers the resident detailed observations and recommendations and practices specific skills through simulation and other exercises. In addition, daily observation notes are added to a cumulative list of notes and recommended steps for each resident. Together these activities and repeated observations allow the CLC to create individualized learning plans for each resident.
Culture and Language Coaching Program