International Services
Children's Mercy Kansas City is nationally ranked by U.S. News & World Report
International Services
Children's Mercy Kansas City is nationally ranked by U.S. News & World Report
Children's Mercy receives requests for services from more than 50 countries across 6 continents. Children's Mercy International Services coordinates care for children and their families who come from abroad and collaborates with medical professionals to improve the health care of children from all over the world.


Ranked one of America's best children's hospitals

Once again, we're proud to be honored as one of the best children's hospitals in America by U.S. News and World Report. Learn more about our national rankings.


About our services

Children's Mercy International Services provides a single point of access, service and coordination for international patients and their families who are non-U.S. citizens or permanently reside outside United States. International requests for treatment are reviewed through an evaluation and triage protocol, including an assessment by a multidisciplinary team. Ongoing specialized customer service ensures that communication is centralized and patients' health care needs are met.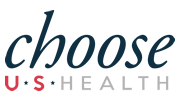 Choose US Health Hospital Member

As a US Cooperative for International Patient Programs (USCIPP), ChooseUSHealth hospital member, we are committed to:
Investing to deliver the highest-quality treatment and care experience to international patients visiting our hospital from initial consultation, the coordination of treatment procedures, post-surgical care, and finally to recovery.

Supporting the expansion of global access to US expertise in high-quality healthcare.

Collaborating with other leading American medical institutions to develop, learn, and implement best practices in international healthcare.


Get more information to start your journey

The following is the application process for all international patients who are referred to Children's Mercy Kansas City.
Start your journey with us