Refractory Anemia with Excess Blasts: McKenzie's Story
Staying positive on the field – and against a daunting illness
McKenzie Haynes isn't an athlete who puts up with losing. So, in 2010, when the Salina, Kan., high school sophomore earned an admirable eighth place in the 5A state tennis tournament, she made it a priority to finish even better the next year. And when the threat of leukemia interrupted her plans? McKenzie simply shifted her focus from beating her tennis rivals to beating the disease.


Pinpointing the cause

A change in McKenzie's superior athleticism was an initial indicator that something wasn't right as the sports seasons evolved that winter. Unusually short of breath for an athlete who excelled at nearly every sport she attempted, McKenzie was initially diagnosed with asthma. Blood tests, however, later proved the condition was much more serious: refractory anemia with excess blasts Type I, a potentially life-threatening illness that can lead to leukemia.


A champion through treatment

Treatment at Children's Mercy Hospital included blood transfusions, chemotherapy and an eventual bone marrow transplant. Despite those challenges, McKenzie's positive attitude and competitive spirit never wavered. In fact, McKenzie cited the illness for making her "a lot stronger."
"It made me realize that all the little things aren't such a big deal," she said. "You take a step back and realize that there are things more important than sports and school and all that kinds of stuff," she added.


A winning attitude

Maintaining that positive attitude led to McKenzie getting back on the court less than 60 days after leaving the hospital. Within eight months of her first, tentative, practice strokes, she was ready for the tennis season to start. And by tournament time, McKenzie was once again in top form. With her partner by her side, she placed fourth in the state.


The future is bright

Today, she's considering scholarship opportunities in determining where she'll attend college in the fall.
Her physician at Children's Mercy, Jignesh Dalal, MD, called her recovery "amazing." He cited her strong positive attitude as a significant factor in putting her back at the top of her game—both literally and figuratively.
In fact, all bone-marrow transplant patients should follow her lead, he said.
"You need to do what you need to do," he said, referring to the various treatments such serious illnesses require. "But, then, once it is done, move on. Move on with your life. Be positive. Don't let the past affect your present," he emphasized.
Or, in McKenzie's case, take advantage of your past to make you stronger for the future.
Related Stories
Aplastic anemia: Nick's story
One day Little League pitcher, Nick, just wasn't himself on the field. After a visit with his pediatrician, Nick was referred to Children's Mercy where the cause was diagnosed — a condition that hinders the bone marrow from making enough blood cells. See how Nick found the right treatment and even threw out the first pitch at a New York Yankees game.
Meet Nick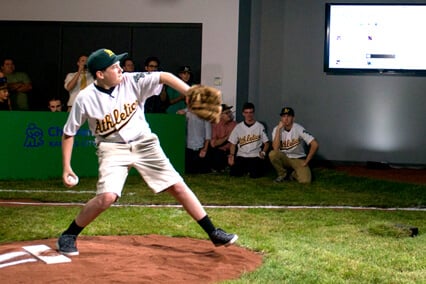 Beta thalassemia major: Hadil's story
Hadil, a Syrian refugee, had battled a rare inherited blood disorder since birth called beta thalassemia major. Now thanks to a successful bone marrow transplant at Children's Mercy, where survival rates are at or above national averages, she is meeting the challenges of life in her new home.
Meet Hadil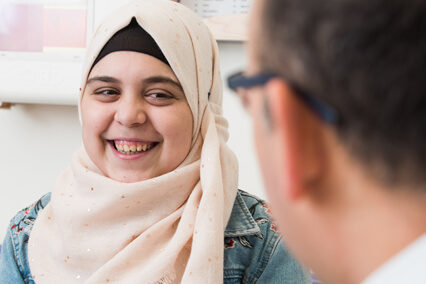 Triosephosphate isomerase deficiency: Wyatt's story
Four-year-old Wyatt was diagnosed with a rare genetic multisystem disorder called TPI shortly after he was born. A bone marrow transplant at Children's Mercy, was his best chance for survival.
Meet Wyatt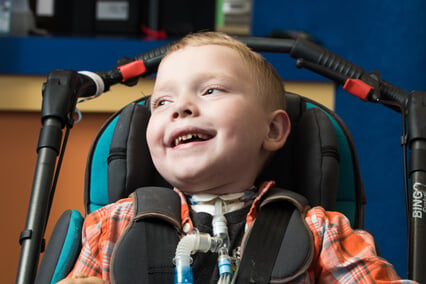 SCID: Connor's story
Connor's family chose Children's Mercy over many other options to care for Connor when he was born with X-linked severe combined immunodeficiency (SCID). Learn about his experience.
Blood and Marrow Transplant Menu