Beta Thalassemia Major: Hadil's Story
Bone marrow transplant offers teen with rare blood disorder hope for better health
Hadil Alkhatib was born half a world away with an inherited blood disorder called beta thalassemia major. The form of this disease that Hadil has reduces her body's ability to produce hemoglobin, the iron-containing protein in red blood cells that carries oxygen to cells throughout the body.
As a result, Hadil has battled anemia most of her life. Untreated thalassemia major eventually leads to death, but Hadil has received blood transfusions every three weeks to replenish her red blood cell supply.
Though the transfusions have done a good job of treating the condition, long term they can cause iron overload, which leads to serious complications within the liver, heart and endocrine glands. The disorder also is inherited, and Hadil has two younger brothers who have beta thalassemia major.
Originally from Syria, Hadil and her family faced another threat when the political climate in her country became dangerous. In 2013, the family fled to Egypt where her mother, Hanadi, found continued transfusion care for her children.
For three years the family took refuge in Egypt, but when they had the opportunity to immigrate to the United States, they jumped at the chance, relocating to Kansas City.
To continue caring for her children, Hanadi brought Hadil and her brothers to Children's Mercy Kansas City where they met Ram V. Kalpatthi, MD, a pediatric hematologist/oncologist.
"I asked Dr. Kalpatthi if there was a way to make Hadil healthy," Hanadi explained. "He said, 'Yes. A bone marrow transplant.'"
Hanadi was filled with hope at the prospect of better health for Hadil. That was the first time anyone had mentioned the possibility of a transplant to the family.
Ibrahim Ahmed, MD, another hematologist/oncologist and BMT physician with Children's Mercy, began caring for Hadil, explaining the risks and benefits of transplant, and identifying a potential donor.
"Based on the literature, BMT is considered a viable treatment for beta thalassemia major, especially in younger patients," Dr. Ahmed explained. "But because Hadil was 17 years old when we started this process, she was considered at higher risk."
The Children's Mercy BMT Program has 24 years of experience and performs approximately 40 transplants each year. In addition to successfully treating children with a range of cancer diagnoses, the BMT team also has successfully transplanted patients with other conditions such as bone marrow failure syndromes, immunodeficiency, metabolic disorders, genetic disorders and thalassemia.
With her family's support, Hadil decided a bone marrow transplant was her best chance to live a healthy life. Her older sister was identified as the donor, and on July 24, 2017, she received her transplant.
"Hadil had a difficult course after transplant," Dr. Ahmed said. "She was admitted to the Pediatric Intensive Care Unit during a bleeding episode and received HLA-matched platelets to help stop bleeding and overcome her immune system attacking donor platelets."
The team continued to monitor her progress closely, and she was released on Sept. 1, 2017. But Hadil's BMT transplant journey is far from over. At her weekly outpatient visits to the BMT Clinic, the team checks her platelets to be sure she stays on the road to recovery. And because of her weakened immune system and the possibility of infection, she's restricted to home schooling.
" Today, Hadil is doing well," Dr. Ahmed said. "Our goal with transplant is to move her from a transfusion-dependent status to an independent status. She's had no transfusions since August."
A high school student who enjoys math and art, Hadil hopes when she fully recovers, she can return to public school. Inspired by the BMT nurses who took care of her, her goal is to one day attend college to study nursing.
"I would like to be a pediatric nurse who takes care of bone marrow transplant patients," Hadil said. "My nurses at Children's Mercy made me feel at home and comfortable."
Hanadi added that she's grateful for the Children's Mercy BMT team and all they have done for Hadil and her family.
"There are no words to express how much I appreciate the BMT team's work," she said. "As a mother, I can tell you I saw in their eyes how much they care for her. Thank you to everyone at this hospital."
Related Stories
Aplastic anemia: Nick's story
One day Little League pitcher, Nick, just wasn't himself on the field. After a visit with his pediatrician, Nick was referred to Children's Mercy where the cause was diagnosed — a condition that hinders the bone marrow from making enough blood cells. See how Nick found the right treatment and even threw out the first pitch at a New York Yankees game.
Meet Nick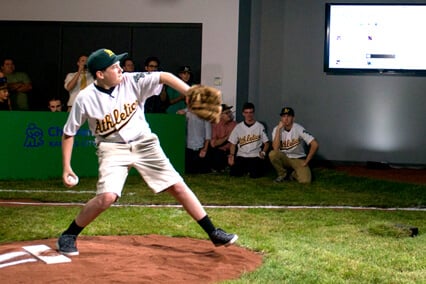 Triosephosphate isomerase deficiency: Wyatt's story
Four-year-old Wyatt was diagnosed with a rare genetic multisystem disorder called TPI shortly after he was born. A bone marrow transplant at Children's Mercy, was his best chance for survival.
Meet Wyatt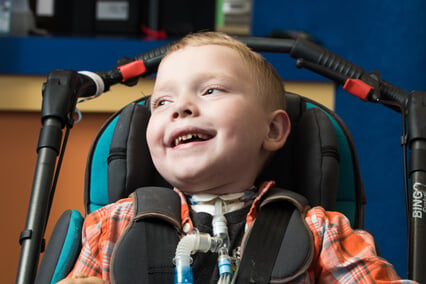 Refractory anemia with excess blasts: McKenzie's story
A winning athlete on the tennis court, McKenzie Haynes used that same spirit to meet the challenge of her young life—refractory anemia with excess blasts Type 1. Treatment at Children's Mercy included blood transfusions, chemotherapy and a bone marrow transplant. Several months later, she was back on the court in top form.
Meet McKenzie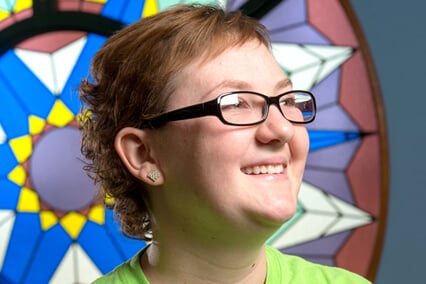 SCID: Connor's story
Connor's family chose Children's Mercy over many other options to care for Connor when he was born with X-linked severe combined immunodeficiency (SCID). Learn about his experience.
Blood and Marrow Transplant Menu