Autism Clinic
Part of the Division of Developmental and Behavioral Health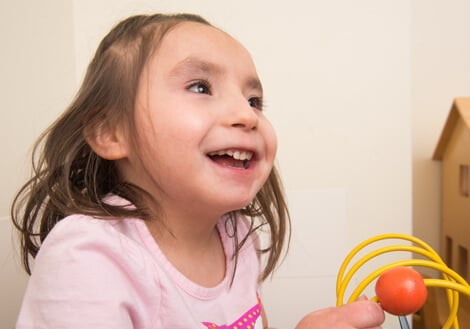 Autism Clinic
Part of the Division of Developmental and Behavioral Health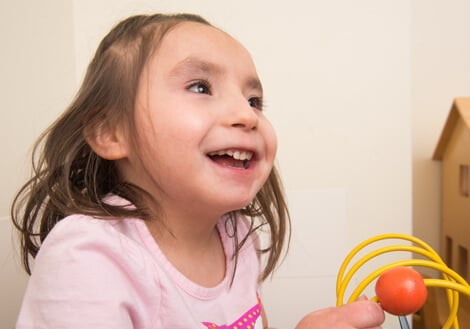 Experts in autism care
Children's Mercy is one of six Autism Centers designated by the state of Missouri. We provide comprehensive diagnostic services for children whose families suspect they may have autism or a related disorder.
If you have a child with an autism diagnosis, our family resource nurse can help connect you with treatment and support services, training opportunities, and other specialists who can help you.
Meet the team

Children's Mercy has an excellent team of clinicians to support your family, including psychologists and developmental-behavioral pediatricians with expertise in autism and other developmental conditions. Several dedicated staff members, including a family resource nurse and a family training coordinator, are on hand to assist you. The Autism Clinic is directed by licensed child psychologist Cy Nadler, PhD.


I think my child may have autism. What should I do?

If you have concerns that your child has an autism spectrum disorder (ASD) or developmental delays, we encourage you to get connected with early intervention and other therapies as soon as possible, even before a formal diagnosis.


How to access intervention services

Every state provides free evaluations and services for children who need support.
For children under 3 years old, request a free developmental evaluation and early intervention services from your state agency for children birth to age three.
For children between 3-18 years old, access free evaluations and special education services through your local public school district (even if your child does not attend school yet). Contact your school district's special education department for more information.
For all children: Ask your child's medical doctor if referrals to any other specialists would be appropriate to address your areas of concern.
Common referrals include:
You may also want to pursue programs like Parents as Teachers or Head Start services.


Evaluation process at Children's Mercy

To start the process of scheduling an evaluation at Children's Mercy, follow these step-by-step directions.


1. Call us

If you or your child's doctor have concerns about autism or developmental delays, call the Developmental & Behavioral Health intake line at (816) 234-3674. We will answer your questions and send you an email with a link to our screening form to start the process.


2. Collect information

Review the typical developmental milestones and autism red flags with your child's primary care doctor, school/daycare, and any other caregivers.

Keep track of your concerns by taking notes, videos, and photos. Use this information to narrow down what specific developmental or behavioral concerns you have.

We will also request records from your child's school and/or other service providers, if applicable. To expedite the process, be ready to upload any existing evaluations or treatment plans (e.g., records from First Steps/Infant Toddler Services, your child's school, or other service providers).


3. Complete the screening form

After we receive the screening form, our clinic will review your paperwork to make sure we are the right fit for your child's needs. If so, we will send you a "new patient packet" that includes forms for parents and teachers to complete. Please complete and mail back to the clinic along with records requested from other sources. If our clinic is not the right fit, we will help you to locate the appropriate resource at Children's Mercy and/or in the community.


4. Join the waiting list

Once we have received your completed paperwork, you will get a post card in the mail confirming that we have your paperwork and that your child is on our waiting list for an autism evaluation.


5. Pursue intervention services

Because of the specialized providers involved, the wait time for a comprehensive evaluation can be long—anywhere from several weeks to several months. While you wait for your appointment date, pursue the options for early intervention and special education services as described above, and be sure to keep notes on your observations that will help you when you come to the clinic.


6. Receive your appointment time

Please note that children are not added to the waiting list for an evaluation until parent forms are received, so be sure to complete and return them as soon as possible. We will call you as soon as an appointment time is available to schedule your evaluation.
Find out more about what to expect at your evaluation appointment.

Attend a Family Training session
In-person training events are a great opportunity to hear from experts about various topics that can benefit your family and connect with other families who are on the same journey.
Education and training opportunities at Children's Mercy
View videos of past presentations on topics like toilet training, mealtime struggles, and managing your child's care