Transition to Adulthood Conference
Saturday, June 12, 2021
9 a.m. to 3 p.m.
Virtual event
8 a.m. to 8:50 a.m. Exhibitors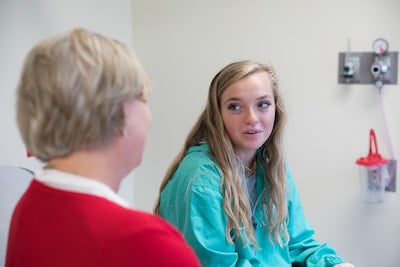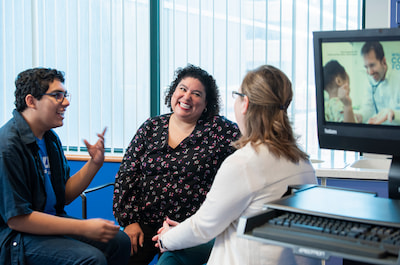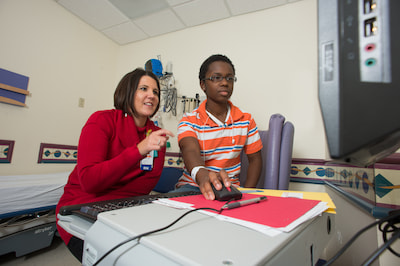 The Transition to Adulthood Program at Children's Mercy is offering a free virtual conference to help teens, young adults and their parents/caregivers prepare for adulthood with different learning tracks for both.
Growing up and becoming young adults means taking steps to learn how to manage your life and your health. It takes preparation and self-advocacy. When you have a chronic condition, a disability or special medical needs, it becomes more complex. Come join us for a day to learn how other young adults and their parents navigated the journey. Learn new skills to manage your health, connect with community support organizations and network with others on many other important topics. And leave a better you.
Keynote speaker
Sheli Reynolds, PhD
Dr. Reynolds is the Director of Individual Advocacy at the University of Missouri, Kansas City – Institute for Human Development.
Agenda


Exhibitor resources
8 to 8:50 a.m. Connect with available exhibitors, schedule a time to meet later with a representative, ask questions, review resources
Welcome Address
9 to 9:15 a.m. Paul Kempinski, CEO Children's Mercy
Ann Modrcin, MD – Medical Director, Transition Program
Terri Hickam MSW, CCM – Transition Program Manager
Keynote
9:15 to 10 a.m. Envisioning Your Good Life and Good Health - Sheli Reynolds, PhD, Director of Individual Advocacy UMKC – HID

Dr. Michelle C. Reynolds will share her experience as a sibling of a younger brother with a developmental disability and her knowledge of the Charting the Life Course framework to help you explore, plan and navigate your Good Life. Created by individuals with disabilities and families, the CtLC framework guides you in focusing on the current situation and stage of life and helps people look ahead to think about life experiences that will help move them toward an inclusive, productive life in the future.


Break, Networking and Exhibitors
10:05 to 10:25 a.m. Second and final opportunity to connect with available exhibitors, schedule a time to meet later with a representative, ask questions, review resources
Session 1
10:30 to 11:15 a.m.
Adolescent/Young Adult | Skills Training – Lainie Linafelter, PharmD, Michele Maddux, PhD
This breakout session will offer hands-on practice and role play to help young adults learn essential skills for transition to adulthood. This may include reading a medication bottle, calling in medication refills, reading an insurance card, and/or scheduling an appointment with an adult doctor.


Parent/Caregiver | Supported Decision Making and Guardianship – Terri Hickam, Jane St. John
Supported decision making is a model used to help people understand and make their own decisions as they move through life. For those unable to make their own decisions even with the help of others, going to court for guardianship may be needed. Come learn more.


Combined | I Am Losing My Insurance – What Can I Do? – Kim Bowls and Joya Harris
This breakout session will offer information on a variety of insurance related topics. This will include How to navigate and evaluate where to look for coverage, How to Apply for Medicaid, Information on the Affordable Care Act, Coverage for Immigrant families, and much more!

Session 2
11:25 a.m. to 12:10 p.m.
Adolescent/Young Adult | Panel discussion: Transition to College Away from Home
This panel will feature past patients of Children's Mercy Hospital. They will give insight on their experience with transitioning in general, and their transition to college away from home!


Parent/Caregiver | #Adulting – Teaching Life Skills Now For Transition to Adulthood Tomorrow – Katherine Hill, OTC Ability KC and Kathy Smith, MPA
In this breakout session, occupational therapist Katherine Hill and rehabilitation specialist Kathy Smith share their insights into helping yourself and your child transition to adulthood and develop critical think skills that will help them achieve their highest level of independence and quality of life.


Combined | Panel discussion: Pediatric and Adult Providers
The panel of pediatric and adult care physicians will discuss the reason why a transition to adult care is necessary and some tips for making that transition easier and successful.
Lunch & Networking
12:20 to 1 p.m. Pick your topic:
Preparing for College
Young Adults Needing Supported Decision Making
Searching for Adult Providers
Planning for Dependent Care when Young Adults Age Out of School
Session 3
1:10 to 1:50 p.m.
Adolescent/Young Adult | Tips on Managing Mental Health – Eric Joens, LSCSW, Psychotherapist
This breakout session will offer tips on managing mental health to adolescents and young adults both during the pandemic and through the transition process.


Parent/Caregiver | Panel discussion: Parents: What I Know Now That I Wish I Knew Then
This panel will feature parents/caregivers of Children's Mercy patients that have transitioned over to the adult care world. They will discuss what they learned during their transition journeys and how this knowledge could have better prepared them for the process.


Combined | SSI and SSDI – How and When to Apply – Jennifer Seidel, Eitas – Benefits Specialist
This professional from Eitas will inform you of the how and whys of needing to apply for SSI or SSDI (if appropriate) as well as other tips and potential services available.

Closing Speaker
2:05 to 2:35 p.m. Courageous Leadership – Living a Life of Influence - Dan Meers (KC Wolf)
During this powerful presentation Dan Meers (the KC Wolf) shares his incredible story and the important lessons that he learned during his long road to recovery about leadership.
2:35 to 2:50 p.m. Door Prizes / Closing Remarks
Special thanks to the Walsh Family Foundation for their generous support of this conference.
Community resource information
Attached to your registration you will find a list of community agencies providing helpful information on services.
Some of these agencies will have representatives available the morning of the conference to provide an opportunity to talk directly and get more information.