Preparing for a PICC Line
You are going to get a PICC line at Children's Mercy Kansas City. Watch the video below and read the step-by-step process with photos to prepare.
Step-by-step process

A PICC line is a long skinny tube that goes into a vein in your arm. Your veins are the part of your body where your blood is. Doctors and nurses will use your PICC line to give you medicine to help your body get better.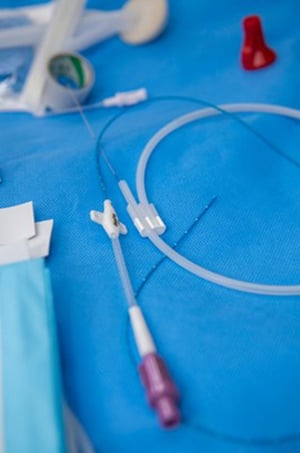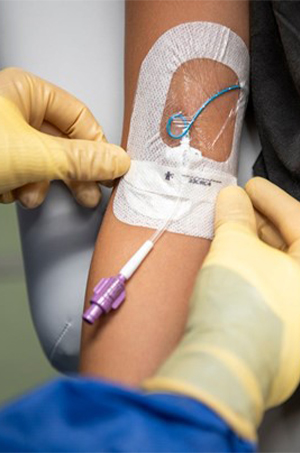 ---

The PICC line supplies are kept in a cart to keep them very clean.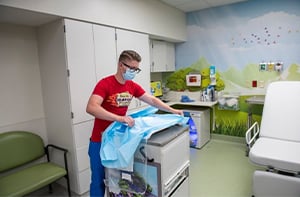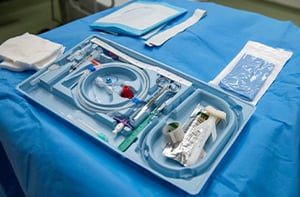 ---

When the nurses are ready to start your PICC line, they will first put a rubber band, called a tourniquet, around your arm. It feels like a tight squeeze. It helps the nurse to see your veins. The nurse will use a camera called an ultrasound to look at your veins closer.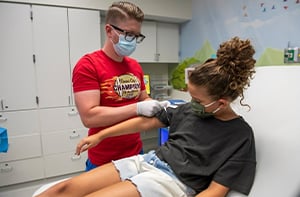 ---

The nurse will put some clear jelly on your arm and gently move the camera on your skin.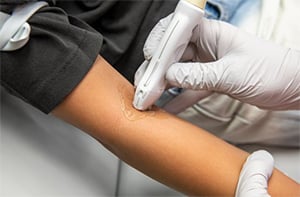 ---

The picture of your veins will show up on a small computer screen. You can watch the nurse look for your vein and help them find it.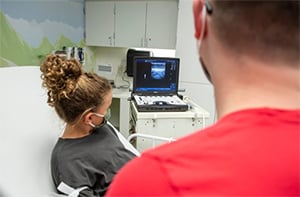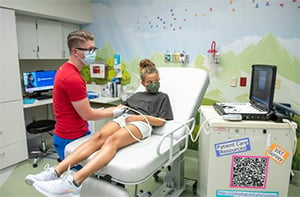 ---

You will have a patch or cream on your arm that stays on for about 30 minutes. This patch or cream is medicine to make that part of your arm numb. Numb means that you won't feel touching or the poke as much when the nurse puts your PICC line in.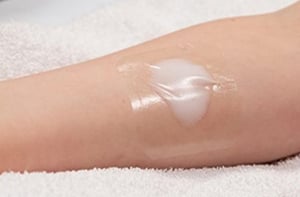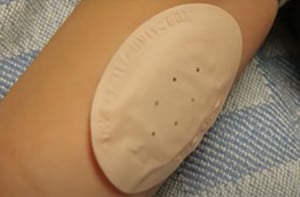 ---

Next, the nurse will lay a blue sheet over your body. This blue sheet is very clean and helps keep germs away from your PICC line. Your nurses will also wear a blue gown, gloves, and a hat to keep everything clean and safe. Some kids will wear a hat or mask, too, during their PICC line.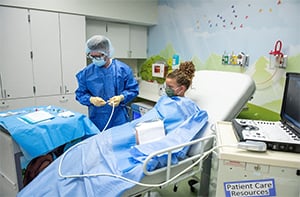 ---

The nurse will clean your arm with soap on a sponge. The soap feels cold and looks orange or yellow.
Before putting your PICC line in, the nurse will use a small poke to give you extra numbing medicine. Some kids say the medicine hurts for about 10 seconds, and then they don't feel the poke anymore. That means the medicine is doing its job to numb your skin.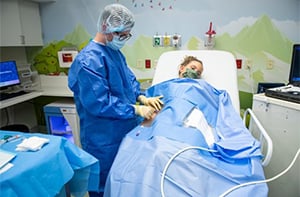 ---

You can watch a video on an iPad or listen to music to help you think about something else. One of the nurses will help you hold your arm still and in the right place. You will not be able to see the nurses put your PICC line in because of the blue sheet over your body, so this can be a good time to watch a movie or talk to your child life specialist.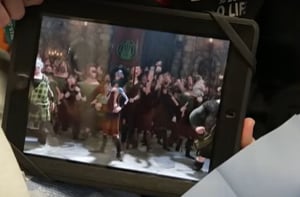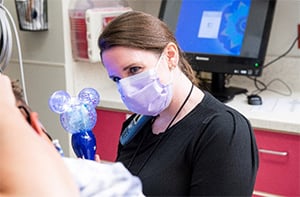 ---
Once the PICC line is in the right place, the nurse will put a clear sticker on your arm to keep your PICC line clean and safe.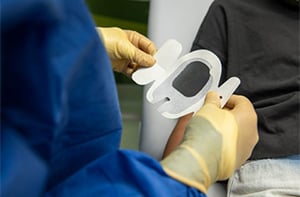 ---
An X-ray technologist (tech) will come to your room with an X-ray machine to take a picture of the inside of your arm. This picture helps the nurse know that the PICC line is in the right place. The X-ray tech will put a square board under your back. This board helps the X-ray machine take your picture.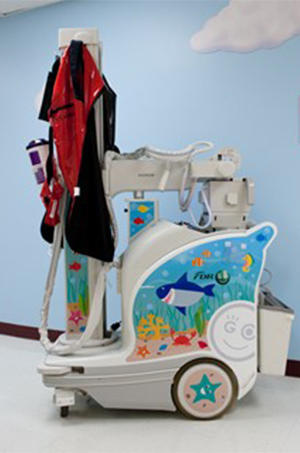 ---
After your X-ray, the nurse will clean around your PICC line and put a new clear sticker over it. The sticker is like a band-aid. The nurse will take off the blue sheet and put away the supplies.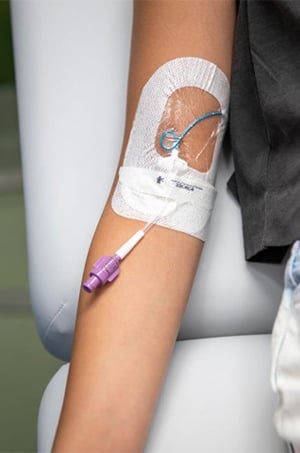 Ask your nurse or child life specialist any questions you have about your PICC line.