Explaining a Vaccination to Your Child
A vaccine is a medicine that protects your body from viruses that can make you feel sick. A vaccination is the shot of the vaccine you get into your body.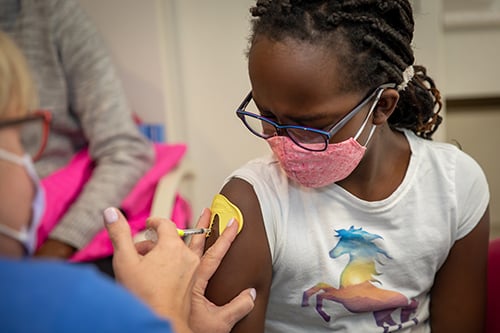 Steps to getting a vaccination


A nurse will clean your skin with an alcohol wipe. It is a small cloth and feels cold and wet on your skin.




Then, the nurse will do a small poke with a needle to put the vaccine in your body. This only takes a few seconds.




Next, the nurse will slide the needle out and throw it away.


Then the nurse will put an adhesive bandage on you where they gave you your vaccination and you are all done.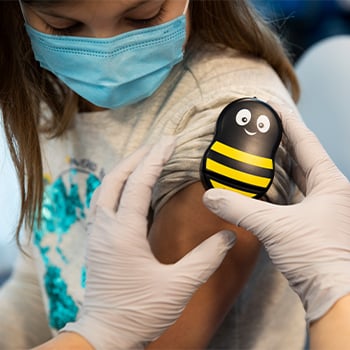 Making needle procedures more comfortable
Before your child's vaccination, learn about our Comfort Promise and our commitment to making your child's experience as comfortable as possible.