July 15, 2022
How to keep the kids busy this summer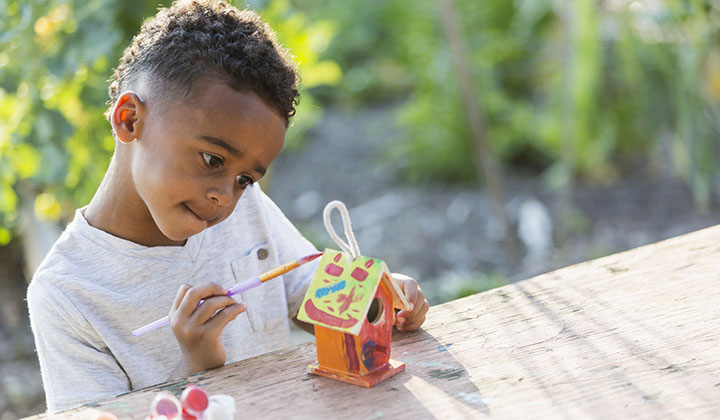 Ahh...summer. One of the most popular seasons for kids. They're out of school and get to… to… well, what should they do? For those times when you're ready to pull your hair out to keep them entertained, try these tips.
Ways to engage in play with kids
Carve out 10 to 15 minutes each day to spend some 1:1 time with your child. Challenge yourself to sit down and join in their play. You can let your child lead the play or pick the activity and try to follow along. It's best to try and minimize distractions by putting the phone down and giving your child your full attention. You can work on praising and pointing out positive behaviors you'd like to see more of. Here are a few examples.
That was nice of your doll to invite my doll to tea. She's so nice!
I liked how you watched where you could land before you jumped off that rock.
Thank you for waiting until I stacked my blocks up.
Spending positive 1:1 time with your child will help to prevent and reduce negative attention-seeking behaviors throughout the day. Personal attention like this will help kids feel listened to, understood and a stronger bond with you.
Tips for parents during summer break
Being out of their normal routine of school, children often get bored in the summer which can sometimes lead to unwanted behaviors and frustration. Try to plan a few fun activities throughout the week for your children to look forward to while trying to maintain their normal schedules. Encourage children to put down their screens and spend time outdoors with you. A 10-minute walk around the neighborhood may be helpful for everyone.
Stick to a routine
Children of all ages are used to a routine of some kind. First, we wake up, then we get dressed, then we eat, then we go to school and on and on. Even if it doesn't feel like a routine, there's a typical flow to each day. Try to keep a similar flow, or familiar routine, even during summer months. Older kids may do well with routines like dinners or chores. For example, Tuesday is taco night and Friday is pizza night. Monday is laundry day and Wednesday is trash day.
Younger children might like to see a daily routine schedule of things they'll do.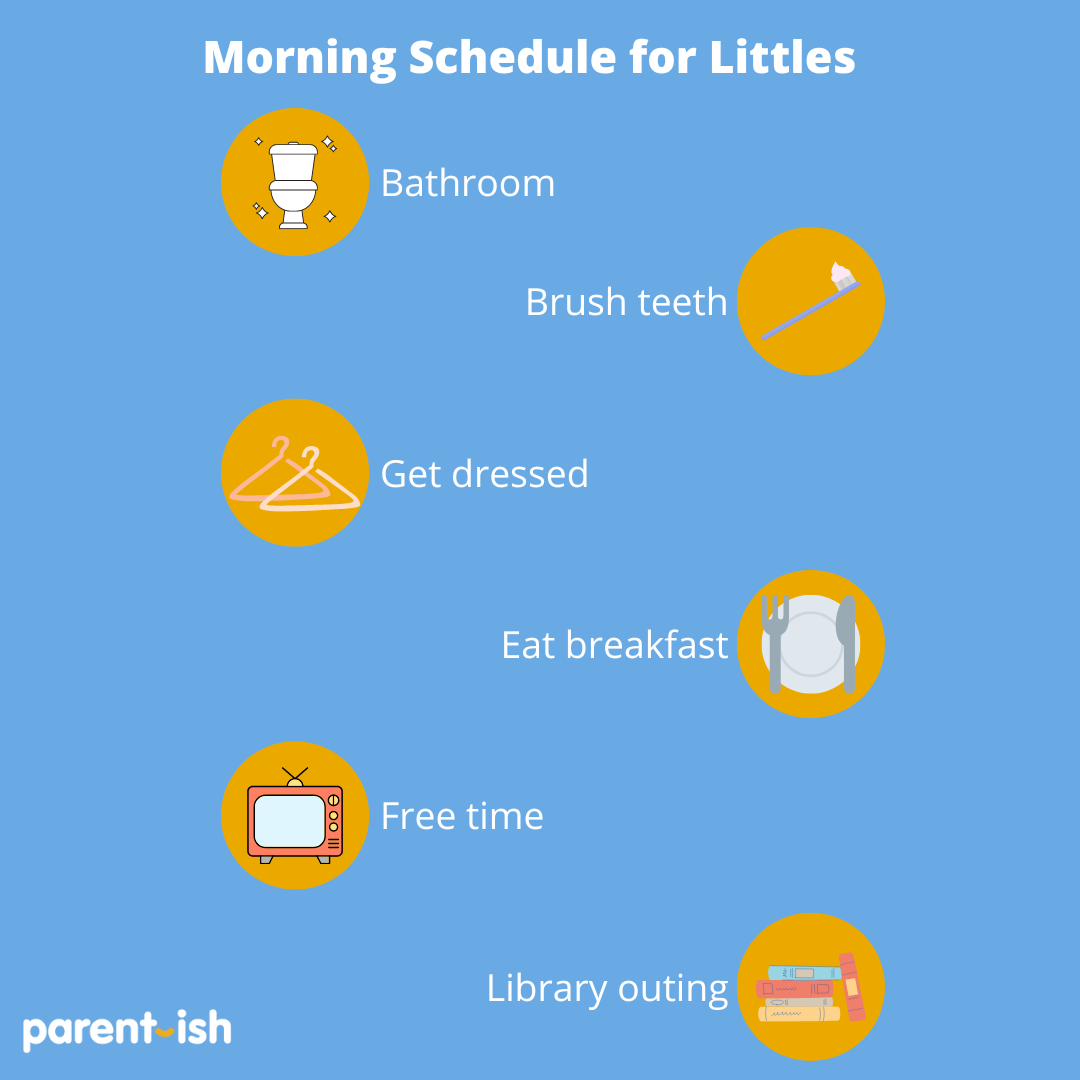 Plan before you go
When you do decide to go for a longer outing, it can be helpful to plan ahead. Preparing for those big summer outings can feel like a lot. Here are tips to help make it a little bit easier.
Do research beforehand to know what the outing entails.
Give yourself grace and try to be patient.
Have planned downtime/breaks.
Go over behavior expectations for outings and activities beforehand.
Social stories for new activities or outings if needed.
Allow enough time and then some.
Be mindful of mood and behavior patterns when planning the time of day.
Create a schedule for before, during and after an outing.
Remember to bring snacks and drinks if needed.
Be mindful of wait times, i.e., bring small activities to keep children busy.
Ideas to keep kids active
Try creating a family summer bucket list of things to do, tasks to get done or places you would like to visit. Here are some of our favorites.
Swimming
Tie-dye
Fishing
Water balloons
Yes Day – where you say yes to most everything and see where the day takes you.
Hiking
Camping
Ice cream
Lunch in the park
Sprinklers
Mini golf
Roller skating
Family game night
Painting scavenger hunt
Chalk
Bubbles
Play-Doh
Water toys
Cooking decorating
Kid cooking
Lemonade stand
Berry picking
Library day
Bike rides
At-home car was
Go to the movies
Some of our favorite Kansas City metro locations to check out:
Deanna Rose Children's Farmstead – Overland Park, Kan.
Ernie Miller Nature Center – Olathe, Kan.
Kaleidoscope – Kansas City, Mo.
Kansas City Zoo – Kansas City, Mo.
Lakeside Nature Center – Kansas City, Mo.
Legoland – Kansas City, Mo.
Oceans of Fun – Kansas City, Mo.
Scheels – Olathe, Kan. (there's one in Overland Park as well that has a ferris wheel inside)
Science City – Kansas City, Mo.
Sea Life Aquarium – Kansas City, Mo.
Trampoline parks – various locations
World of Fun – Kansas City, Mo.
Learn ways to strengthen your relationship with your child in a CARE Workshop hosted by Children's Mercy. Register for a free upcoming 2- workshop:
Aug. 8 and 22 from 5 to 6:30 p.m.
Sept. 8 and 22 from 9 - 10:30 a.m.
Oct. 3 and 17 from 5 – 6:30 p.m.
Nov. 10 and 24 from 5 – 6:30 p.m.
Related articles:
---