February 18, 2021
Fun Kansas City kids activities during a pandemic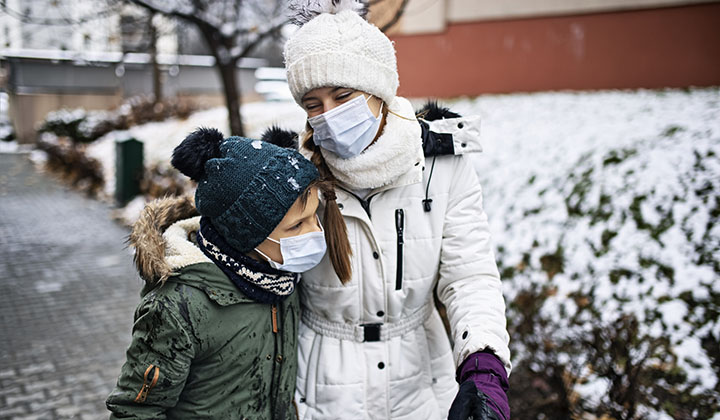 Updated January 2022.
This past year has been nothing less than interesting with COVID-19 changing our entire lives. With worry and fear, how do we still enjoy our lives and still give our kiddos the experiences they deserve outside of virtual learning? By practicing proper precautions, it is still possible to have those experiences outside of the house! Local businesses are working extremely hard to ensure you and your family that you are safe in their establishment.
Things to pack with you when you head out into the city to have some fun:
Masks. Mask requirements vary by city. If taking young ones out, how do you get a toddler to wear a mask? Good question. Buy them a mask with their favorite superhero, princess or cartoon character on it. They will think of it more as a fashion statement to show off to their friends than a nuisance. This article can help with ways to help get your child comfortable wearing a mask.
Hand sanitizer. You seriously cannot sanitize too much right now! So, pack yourselves a big ol' bottle of hand sani and use it after every activity. Target has so many different scents that kids will love!
Snacks. Having a long day out, kids will get cranky and want something to eat. Or will at least want something yummy to entertain them during any dull moment such as waiting in line for something. Remember, with social distancing, capacities are limited so there may be a wait to get in and we all know kids LOVE waiting. NOT! Be prepared with some fun snacks or games.
Water. I would bring bottles of water for everyone. Depending on where you go, you may not have water as easily accessible considering most businesses have disabled the use of their water fountains to limit the number of touched surfaces!
Things to remember while you are out and about:
If you are indoors, please remember to make sure that your and your children's masks are up – covering both mouth and nose entirely. If you are outdoors and not in an area socially distanced from other groups or families, masks up.
When indoors or out, ensure you are maintaining the 6 feet apart rule. This will put you and others at ease even more.
Sanitize hands after each activity.
Now that we got that serious stuff out of the way, let's talk about the awesome spots in Kansas City you and your kids can enjoy together!
I hope you found this list to be helpful and will help make you feel comfortable taking your kids out in public safely. We all love supporting local businesses while also providing our kids with the social experiences they need! Follow me on Instagram for more fun local happenings @kclocalevents.
---