Inside Pediatrics: Season Three
Love has no limits at Children's Mercy.
In season three of Inside Pediatrics, follow the amazing stories of children, their families and care team as they tackle medical mysteries, conquer childhood cancer, push the possibilities of treating conditions before a child is even born and more.
Episode 1: Mysteries and miracles
Love pushes researchers to find new answers and guides compassionate care. On the dramatic Season Three premiere of Inside Pediatrics, Children's Mercy specialists tackle medical mysteries, conquer cancer and beat the odds.
Meet Zei, a happy, healthy teenager now fighting for her life after a mysterious illness ravages her lungs. The critical care team re-invents its life support protocols to push the limits of medicine to give her a chance. Go inside the operating room to see surgeons give young Martin the gift of greater movement. And witness the emotional reunion when a father returns from service overseas to join the oncology team in its life-saving battle to save his son, Peyton, from aggressive cancer.
Episode 2: Believe
Every parent, child and specialist at Children's Mercy believes in the power of hope, medicine and miracles, because love has no limits.
Holding on to her belief that she will go home after almost a year in the hospital, Zei and her critical care team begin to see light at the end of the tunnel. Newborn Hallie can't breathe well because her jaw is malformed. Learn how innovative 3D printing technology reduces her time in the operating room. Two-year-old Jack needs daily dialysis, care from the region's top pediatric nephrologists and a kidney transplant to survive. While some kids wait months for a kidney, Jack already has a donor: his dad.
Episode 3: Hope lives
Hope lives at Children's Mercy, where the region's most complex cases receive world-class care driven by love.
Follow Jack into surgery as his dad donates his kidney to his young son, and share the emotional moments after their double surgery. Leah was born with half a heart, and despite several surgeries, it's failing fast. Cardiac and critical care specialists work to keep her alive, hoping a new heart can be found in time. Baby Ziah's heart defect was discovered before she was born. She depends upon a passionate team of pre-natal and cardiac specialists to help her survive through birth and the heart repairs needed during her first year of life.
Episode 4: Love Will
What will make the difference at Children's Mercy? Love will.
Groundbreaking home heart monitoring helps cardiologists diagnose a life-threatening problem with Ziah's heart. Revolutionary cryoablation procedures pioneered at Children's Mercy allow Jacob to recover with almost no discomfort from a chest repair that used to cause months of pain. Fetal surgeons push the possibilities with a dramatic spinal repair performed on a baby before birth. Leah is running out of options before a new heart and the cardiac transplant team give her the gift of life. Season Three concludes with an uplifting montage of families and patients whose lives have been changed by love, hope and passion.
Watch episode 4: Love Will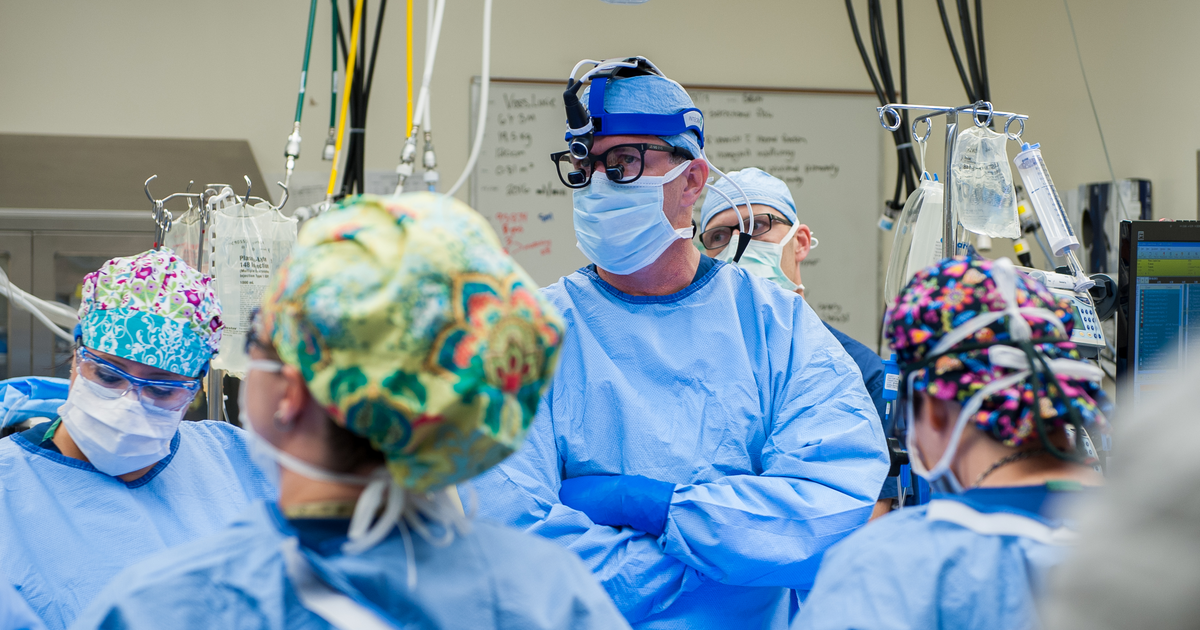 More stories of inspiration

Be inspired through even more stories of how cutting edge technology, seeing medical care through a child's eyes and customized care leads to powerful outcomes for children.
Time Saves Lives: Emersyn's Story
When every minute counts, a great partnership matters.
Baby Emersyn's temperature spikes on a routine Saturday morning, prompting her community pediatrician to refer her straight to the Emergency Department at Children's Mercy Hospital Kansas. Using cutting-edge technology, the Infectious Diseases team rapidly diagnoses Emersyn with E. coli meningitis, which if not caught early, can have a devastating outcome.
Child Life: Making the Hospital a Positive Experience
Hospitals can be scary places. That's why the certified Child Life specialists at Children's Mercy do whatever it takes to make kids feel empowered and comfortable during their stay. From hosting carnivals and patient proms, to using child-friendly models, pictures and real-life canine buddies (Hope and Hunter, the service dogs!), Child Life eases stress and anxiety for kiddos and their families.
ACL Tear and Rehab: Mary's story
When 15-year-old Mary suffers a knee injury that threatens her tennis career, her parents turn to Children's Mercy for expert orthopaedic surgical repair. See how customized care and world-class rehab facilities used by professional athletes enable Mary to get back on the court in time for her state high school tournament.
Interventional Radiology Eye Repair: Connor's Story
Three-year-old Connor cries when he looks in the mirror. That's because he has a vascular malformation that causes his left eyeball to severely bulge out. Watch as Connor's doctor uses minimally invasive, image-guided needles around Connor's eye to deliver medicine and suck the blood away from his eye, all without open surgery.
Why Choosing a Hospital With a Level 1 Pediatric Surgery Center Matters
Children are not little adults, which is why even the simplest of procedures requires a hospital that is 100 percent dedicated to caring for children. Children's Mercy is one of only 10 centers in the country to be as recognized as a Level 1 Children's Surgery Center, the highest possible rating. The result? An organization with pediatrics specialists in every subspecialty that sets the standard of care instead of just practicing it.
Genomic Research: Finding Answers for Leukemia
Thanks to ground-breaking research at the Genomic Medicine Center at Children's Mercy, new treatments provide hope to infants with acute lymphoblastic leukemia, a rare cancer of the blood and bone marrow that has a very poor prognosis. Watch as baby Brisia joins just 49 other infants around in the world in an oncology trial that pairs special drugs along with her standard chemotherapy in hopes of improving her chances for a cure.
Home for Little Heroes: Children's Mercy Philanthropy
Anything is possible with the generosity of a giving community. Summit Homes, with help from its vendors, suppliers and trade partners, builds a stunning six-bedroom, 5,400-square-foot home in Olathe at zero cost, pledging 100 percent of the sale proceeds to the children and families that Children's Mercy serves.