Emergency Medical Services
Children's Mercy is 100 percent dedicated to caring for kids—and just kids. That focus allows us to bring the highest level of training, resources, expertise and research to treating children and adolescents, from birth to age 18, especially those who are critically ill or injured.
When it comes to determining the most appropriate care destination for neonatal and pediatric patients, you know the best place may not always be the closest place. Choosing the right care is critical. Choose Children's Mercy.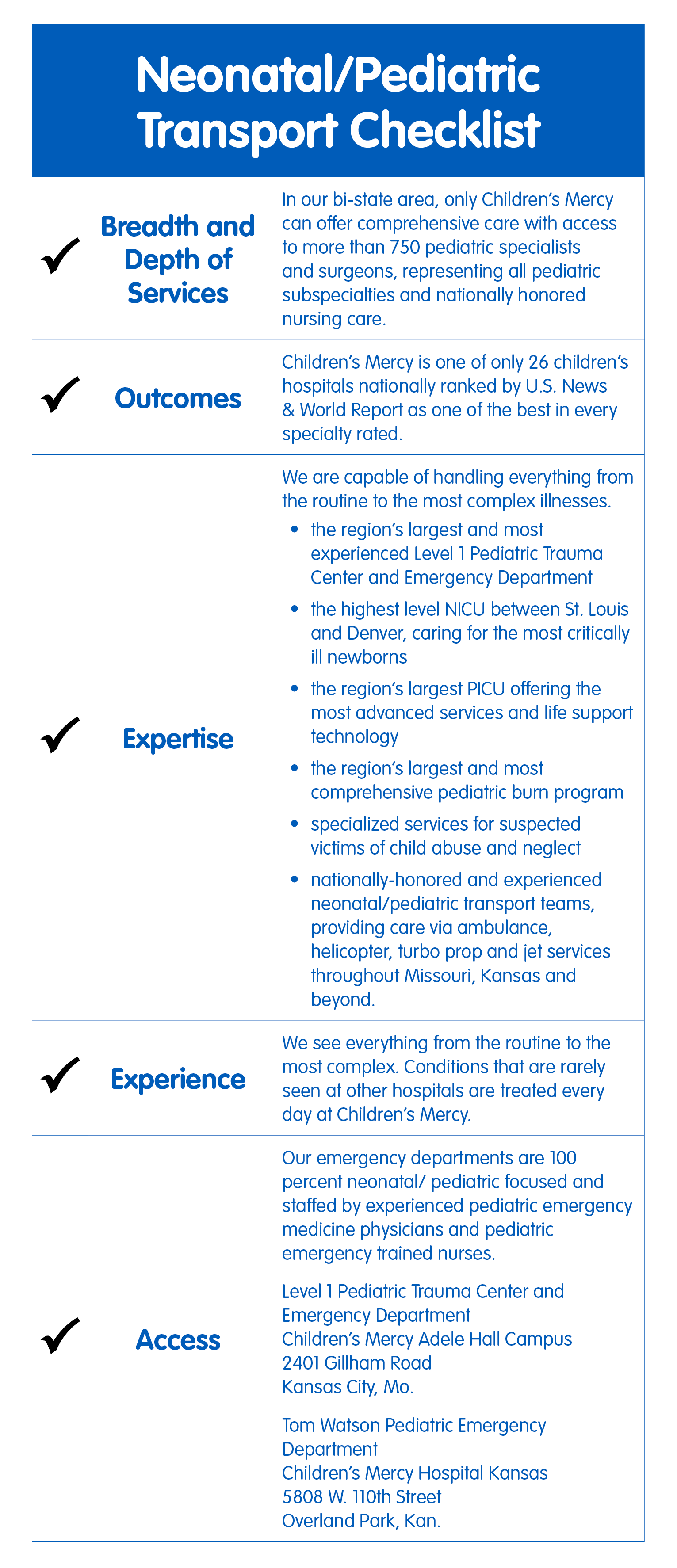 Contact
Level 1 Pediatric Trauma Center and Emergency Department
Children's Mercy Adele Hall Campus
2401 Gillham Road
Kansas City, Mo.
(816) 234-3430

Tom Watson Pediatric Emergency Department
Children's Mercy Hospital Kansas
5808 W. 110th Street
Overland Park, Kan.
(913) 696-8274