Preparing Your Child for a COVID-19 Test
The Child Life specialists at Children's Mercy help children cope with the feelings they may have about their illness, injury, disability, or hospitalization. They have created the guide below to help your child understand how a COVID-19 nasal swab test works.
If you have medical questions about your child and COVID-19, please call your primary care physician first. If you do not have a primary care physician, you can call the CHILDREN'S MERCY COVID-19 HOTLINE at (816) 302-8800.
If you have questions on how to prepare your child for a COVID-19 nasal swab test, please call the Child Life Education Line at (816) 983-6870 or message "child life messages" on the MyChildrensMercy patient portal.
Referral needed for COVID-19 test
You must have a referral from your child's primary care physician in order for your child to receive a COVID-19 test from Children's Mercy.
What happens when you come for a COVID-19 test?

You will be going to Children's Mercy for something called a COVID-19 nasal swab or test. This will help the doctors and nurses know if your body has a certain type of germ.
The nurses doing the test will wear special outfits and walk up to your car to ask your family questions.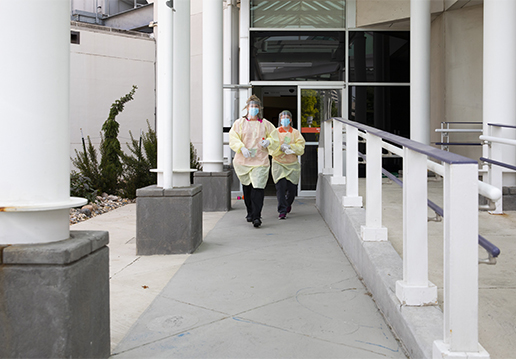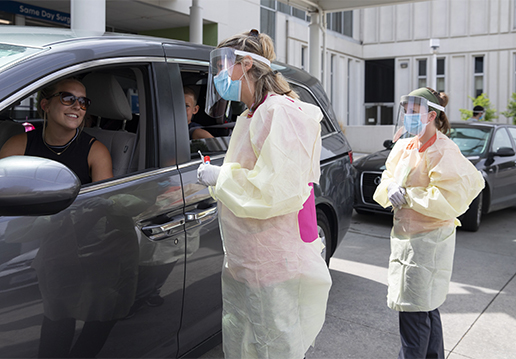 After talking with your family, the nurses will put a thin cotton swab (also called a nasal swab) inside your nose and move it around for 10 seconds. Most kids say it feels uncomfortable, but it is over very fast.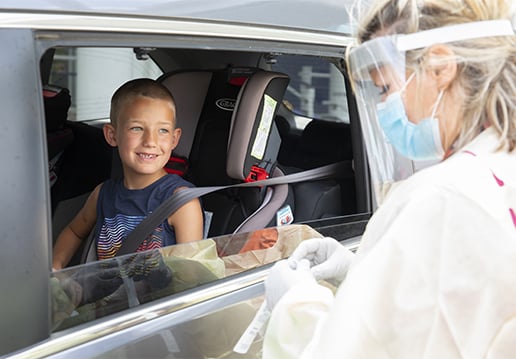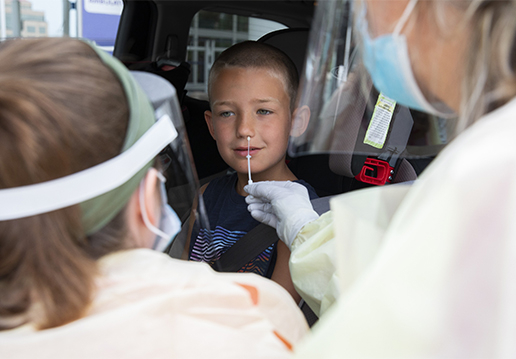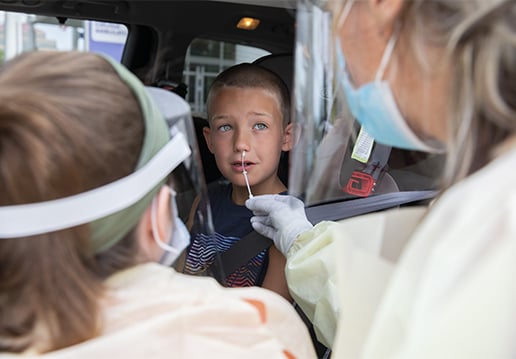 After the nurses remove the nasal swab from your nose, it is put in a tube. Now your test is done, and you and your family can leave.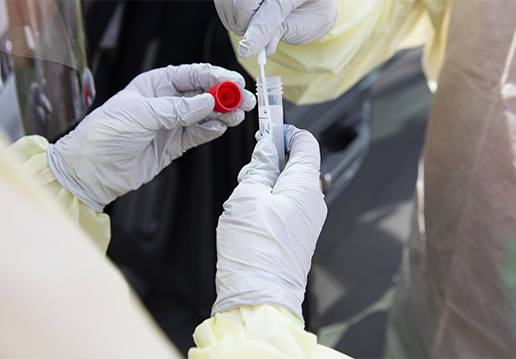 Thank you for getting tested with us!