Leadership
Rising T1DE is an industry-leading team of clinicians, data scientists, researchers, persons with diabetes and family members focused on rapidly innovating and scaling quality improvement efforts in diabetes care. The project is co-led by Mark Clements, MD, PhD, pediatric endocrinologist, Professor of Pediatrics, and the Rick and Cathy Baier Family Endowed Chair in Endocrinology.
Operations Leadership Team

Mark Clements, MD, PhD, Project Lead
Children

'

s Mercy Kansas City
Mark is a Professor of Pediatrics at the University of Missouri-Kansas City and the Rick and Cathy Baier Family Endowed Chair in Endocrinology. Mark is a pediatric endocrinologist and clinical researcher who collaborates broadly across the field of diabetes research.

Emily DeWit, MASL, Project Coordinator
Children

's Mercy Kansas City

Emily is a Quality Improvement Team Manager at Children's Mercy and serves as overall project coordinator. She also serves on the parent advisory board for the T1D Exchange.

Laurel Koester, MPH
Helmsley Charitable Trust

Laurel is a Program Officer for the Hemsley Charitable Trust's Type 1 Diabetes Program. She helps to oversee a healthcare models portfolio in which she manages existing grants & identifies innovative models of healthcare delivery with a focus on improving clinical care & outcomes for people with Type 1 Diabetes.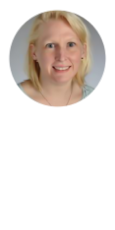 Susana Patton, PhD, CDCES,

Director

of Intervention Development
Nemours Children

's

Susana is a Pediatric Psychologist, Principal Research Scientist, Diabetes Care and Education Specialist, and Florida Center Director for the Center of Healthcare Delivery Science at Nemours Children's Health. She is also a Professor of Pediatrics at the Mayo Clinic Alix College of Medicine, Jacksonville, FL. As a veteran NIH-funded researcher, Susana brings deep expertise in the design and implementation of interventions that change behavior in order to improve disease control and quality of life.

Ryan McDonough, DO, Clinician Champion
Children

's Mercy Kansas City

Ryan is an Associate Professor of pediatrics at the University of Missouri-Kansas City and Director of the Children's Mercy Diabetes Center. He brings deep expertise in clinical quality improvement and serves to champion each quality improvement project.
Stakeholder Advisory Committee

We're smarter and faster when we work together as a team. We seek input from a diverse group of stakeholders. The Rising T1DE Alliance's Stakeholder Advisory Committee is a multi-disciplinary group of individuals with expertise in Type 1 Diabetes (T1D) research, quality improvement, implementation science, leading/organizing the T1D patient community, living with T1D, payor reimbursement policymaking, data science, communications and marketing, and healthcare entrepreneurship.

Sanjeev Mehta, MD, MPH, Chair
Joslin Diabetes Center
Sanjeev is a pediatric endocrinologist and health services researcher at Joslin Diabetes. His areas of expertise and innovation include nutrition research in youth with Type 1 Diabetes and health outcomes research in adults with diabetes. He serves as chair of the Stakeholder Advisory Committee.

Sarah Corathers, MD
Cincinnati Children

'

s
Sarah completed residency training in internal medicine and pediatrics followed by a fellowship in both adult and pediatric endocrinology. She has a special interest in psychological aspects of diabetes care.

Helen DuPlessis, MD, MPH
Health Management Associates
Helen is an accomplished physician who has a rich history of involvement in healthcare administration for a variety of organizations, expertise in program and policy development, practice transformation, public health, performance improvement, and managed care.

Sanjoy Dutta, PhD
JDRF
Sanjoy is the vice president of research at JDRF. He oversees all research programs to treat Type 1 Diabetes & its complications, including the Artificial Pancreas, Glucose Control, Beta Cell Replacement, and Complications portfolios.

Greg Howe
Center for Health Care Strategies, Inc.
Greg is a senior program officer at the Center for Health Care Strategies. He works with Medicaid leaders, health plans, federally qualified health centers and other providers to develop payment and delivery system models to meet the health care needs of Medicaid beneficiaries.

Sally Jercha, MBA
Sally has a background in chemical engineering and business. She has served as a volunteer in many capacities in her community and brings a parent perspective to the Stakeholder Advisory Committee.

Nana-Hawa Yayah Jones, MD
Cincinnati Children's
Nana is a pediatric endocrinologist at Cincinnati Children's Hospital Medical Center (CCHMC) who practices general Endocrine but primarily focuses on health disparities and quality improvement research, specifically in at risk populations including Type 1 Diabetes. She serves as an assistant professor of pediatrics.

Purvi Sevak, PhD
Mathematica
Purvi holds a PhD in economics and works as a health economist. Her research focuses on policies to support employment and wellbeing of people with disabilities or chronic conditions.

Rona Sonabend, MD
Texas Children's Hospital
Rona is Chief of Diabetes and Endocrinology division at Texas Children's Hospital. She also serves as the Medical Director of Clinical Systems Integration Process Improvement.

David Walton
T1D Exchange
David is the Chief Executive Officer of T1D Exchange. In his role, he leads the strategic direction of the organization to best serve people living with Type 1 Diabetes.


Priscilla Connell
Clinical Trials Coordinator


Jude El Buri, BSE, BA
Quality Improvement and Research Support


Megan Elliott
Assistant Clinical Research Coordinator

Katelyn Evans, LMSW, LCSW
Quality Improvement and Research Support


Jeremy Garrett, PhD
Research Faculty


Emily Hurley, MPH, PhD
Health Services and Outcomes Research


An Hoang
Endocrine Data Process Assistant

Laura Jones, RD
Registered Dietician and Educator


Harsh Joshi
Data Engineer I – Endocrinology


Brent Lockee
Lead Data Scientist


Sophie Maccoll
Assistant Clinical Research Coordinator

Katie Noland, MS, BSN, RN, CDCES, CPN
Diabetes Educator


Kelsey Panfil, PhD
Data Scientist I


Claire Petty
Clinical Research Coordinator


Rhiannon Pomerantz
Quality Improvement and Research Support


Erin Tallon, PhD, RN
Data Scientist


Stephanie Tate
Diabetes Educator


Craig Vandervelden, PhD
Data Scientist


Amey Waghmode
Data Scientist I


David Williams, MPH
Biostatistician