Spinal Muscular Atrophy: Daniel's Story
Beacon Program Helps Patient Realize College Dreams
For Daniel Andersen and his younger brother, Samuel, both Beacon Program patients, being able to rely on Ingrid A. Larson, MSN, MBA, DNP, RN, APRN, CPNP, Beacon Program Director to coordinate their medical care has made a tremendous difference in their lives, a difference detectable just from the tone of Daniel's voice mail message.

"Hi. This is Daniel," it states. "I'm out saving the world. Leave a message." That's quite a claim for an 18-year-old who was diagnosed with spinal muscular atrophy type 2 when he was only 2 years old. Samuel has the same condition, which puts them at increased risk for respiratory infections, like pneumonia, and muscle weakness.

"I've been a patient at Children's Mercy for as long as I can remember," Daniel said. "My pediatrician was Dr. Alan Grimes, but when we learned about the Beacon Program, I became a patient there. They are experts in high-risk, complex care, and they have tailored my treatment to my condition."

That means instead of heading straight to the emergency room when he gets sick, Daniel's family contacts the Beacon Clinic, anytime, night or day. "They are very accessible," Daniel said. "Since I have been a Beacon Clinic patient, I have gotten sick less, gone to the emergency room less and feel like I am much healthier. The whole experience is better for me because they put the patient ahead of everything."

So as the Parkville, Mo., teen heads off to college at Brigham Young University in Provo, Utah, he's confident with the Beacon Clinic's help, he'll be able to save the world, and stay healthy.

"I will see the providers at the university's health center while I am there," Daniel said. "But I will stay in touch with the Beacon Clinic so they can continue to coordinate my care, and I will schedule my check-ups with them when I am back in Kansas City. The Beacon Clinic knows me, and they know my care."

Daniel was one of the Beacon Program's first patients when it was established to serve as a pediatric medical home for children with complicated or systemic medical problems. Providers coordinate complex care for hundreds of children from birth to age 21 diagnosed with medical complexities, and their siblings.
Related Stories
Rett syndrome: Quinn's story
Six-year-old Quinn Cunningham has Rett syndrome, a progressively debilitating neurodevelopmental disorder. That's why her family relies on the Beacon Clinic to coordinate her complex care for respiratory, gastrointestinal and neurological issues.
Meet Quinn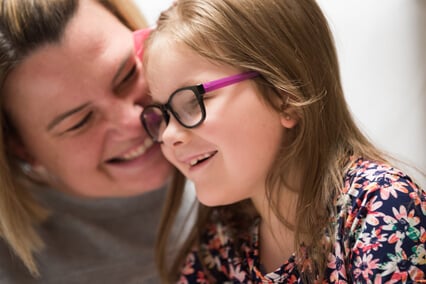 Chromosome 15q duplication and deletion syndrome: Marcus' story
Shaun and Tasha Rye share what a difference the Children's Mercy Beacon Program has made for their son, 2-year-old Marcus. Marcus has a medically complex condition caused by chromosome 15q duplication and deletion syndrome, a genetic defect, resulting in global developmental delays, congenital heart disease including atrioventricular septal defect with restrictive VSD, DORV and PDA, supraventricular tachycardia, gastroesophageal reflux disease, intestinal malrotation, asthma, dystonia, cleft palate, and bilateral club feet. Marcus also has bilateral sensorineural hearing loss, wears glasses, has a gastrostomy tube for medications, and takes continuous jejunostomy tube feedings.