Pediatric Infectious Diseases Fellowship
We develop pediatricians into excellent pediatric infectious diseases clinicians, educators and researchers. Our experienced physicians are nationally recognized and offer strong mentorship from 11 board-certified pediatric infectious diseases physicians. Children's Mercy is the regional referral center with over 40 pediatric specialties and offers dedicated training in both general and immunocompromised infectious diseases. We also offer dedicated training in both general and immunocompromised infectious diseases, ASP, IP, micro, QI, grant writing and biostats. We are also are one of the oldest pediatric antimicrobial stewardship programs.
Your clinical experience

Fellows provide clinical care on our 2 inpatient consult services: general ID and immunocompromised ID. They also spend 1-2 half days per month in our outpatient ID clinics, seeing new referrals and hospital follow-ups. Our fellows also gain experience in our subspecialty clinics, including travel, antibiotic allergy delabeling, international adoption, and HIV.
More about your clinical experience and rotations
A three-year program
Fellows have the ability to design their own schedule to meet their career goals. Advanced degrees and electives are available to meet the needs of the fellow.
General ID and Inpatient Consult Service = 36 weeks
Immunocompromised ID Inpatient Consult Service =12 weeks
Outpatient Clinic = 1-2 half days/month
ASP = 4 weeks
Infection Prevention = 4 weeks
Microbiology = 4 weeks
Research = 84 weeks
Didactics series

Pediatric infectious diseases fellows, attendings, APRNs, pharmacists and rotating residents and medical students attend divisional conferences.
Weekly Case Management Conference
Weekly Pediatric Infectious Diseases Fellow Didactics
Monthly Kansas City Infectious Diseases Society (KCIDS)
Monthly Immunocompromised Didactics
Monthly Microbiology Plate Rounds
Monthly Pediatric Infectious Diseases Journal Club
Monthly Pediatric Infectious Diseases Research Conference
Every other month Antibiotics Stewardship Journal Club
Every other month Pediatric Infectious Diseases Immunocompromised Didactics


More about the academic curriculum

Research

Each of our fellows will spend almost two-thirds of their three-year training pursing research interests. Fellows will be expected to disseminate their research findings at local, regional, and national meetings. Fellows will submit through manuscript preparation with submission to a peer-reviewed journal and have opportunities for invited manuscripts and book chapters.
Additional training track

Fellows who have an interest in additional ASP have the opportunity for an ASP-focused track. Fellows who have an interest in Clinical Pharmacology and Toxicology can purse a combined fellowship training program in Pediatric Infectious Disease and Clinical Pharmacology over a four-year time frame. Clinical service time will be with both programs and research will be focused in comment areas between the two subspecialties. This program allows for training with board eligibility for both at the completion.
More about our research
Salaries and benefits
2022-23 salaries


PGY 4: $73,104.03
PGY 5: $74,983.71
PGY 6: $77,302.28
PGY 7: $79,636.38
PGY 8: $83,262.40
PGY 9: $85,342.40
PGY 10: $87,049.25
Benefits for fellows


$1,500 Educational stipend per academic year for books, travel and other educational materials
$2,250 Professional stipend for academic year to present scholarly activity
Health and dental insurance for trainee and dependents with no premiums
Hospital-issued iPad
Free parking
Moving allowance
20 days of vacation
Paid sick time
Paid board exam
Access to clinical and research librarians, statisticians, scientific writers and learning specialists
Tuition allowance of $5,250 per year
On-site fitness center and wellness center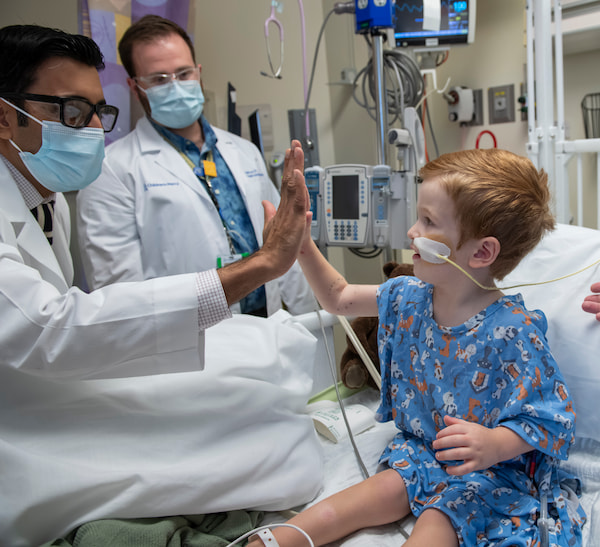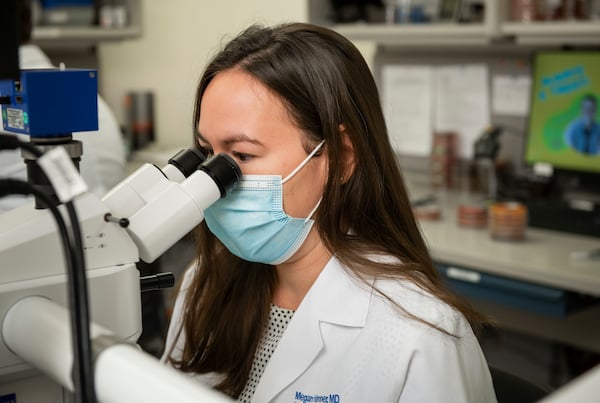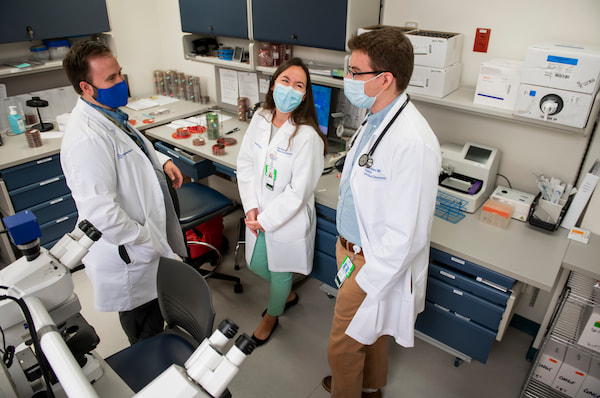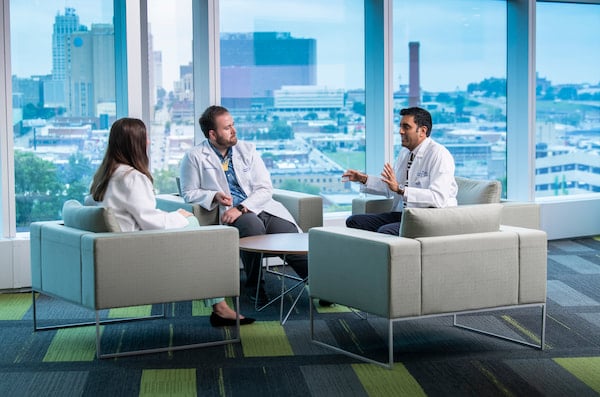 Our Pediatric Infectious Diseases Fellowship team
More about Children's Mercy fellowships