June 20, 2023
5 tips to add safety to your summer fun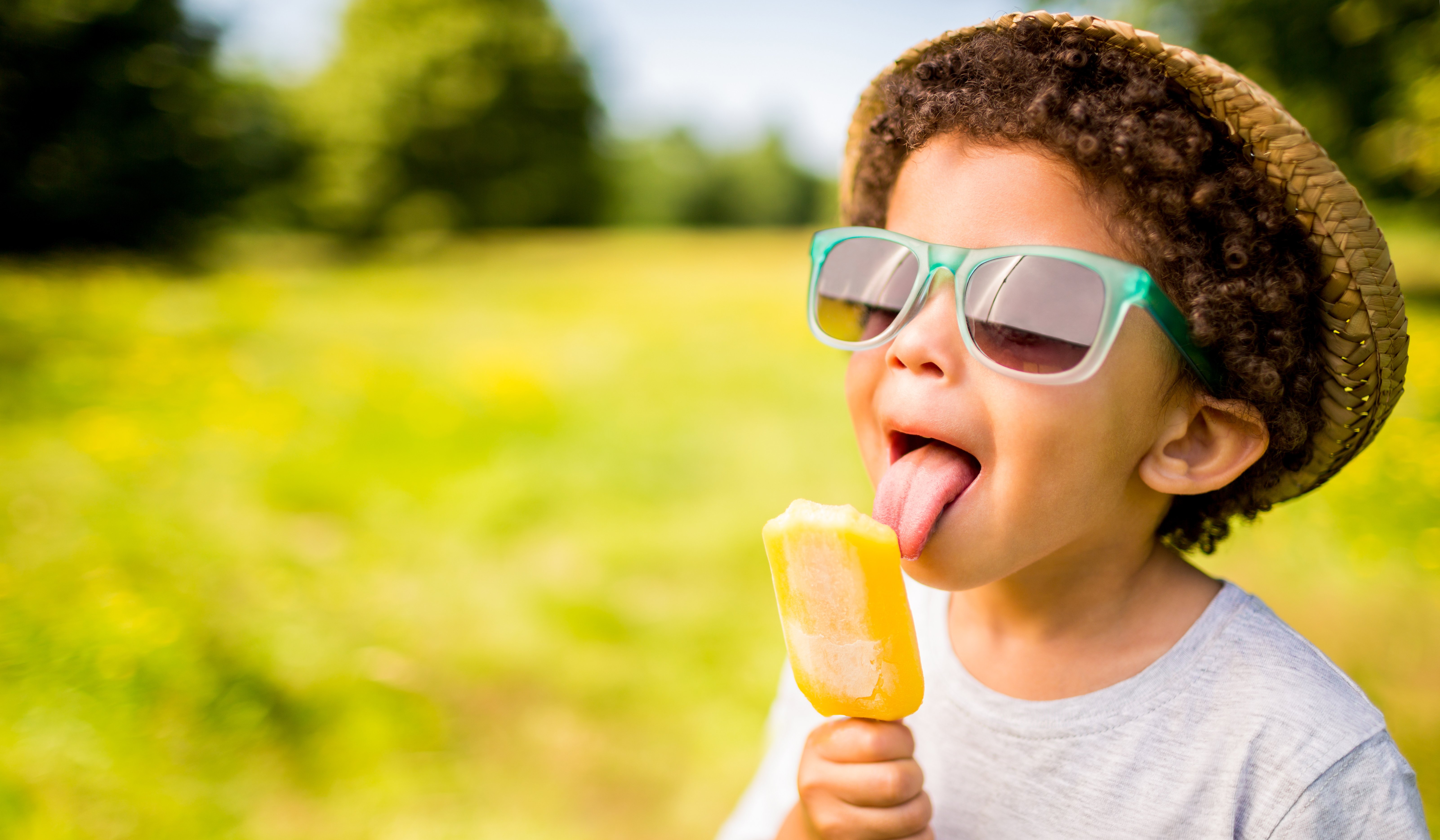 School is out for summer! It's time for pool days, barbeques and family vacations. We want you to have a fun summer – safely – so we've outlined 5 tips that will help keep your family safe in the summer sun.
1. Stay Hydrated
Children generate more heat than adults, but sweat less, which makes them more susceptible to dehydration. To stay well hydrated, children ages 1-3 need about 4 cups of beverage per day (including water or milk.) This increases to 5 cups for 4-8 year old's and 7-8 cups for older children.
It's important to focus on hydration in the days and hours before activity begins.
If you have athletes working on their game this summer, be sure to send them to practice and games with enough water to stay hydrated before, during and after play. Encourage athletes to drink every 15-20 minutes during activity. Don't wait for athletes to report thirst.
If you struggle getting your child to drink water, try the following to make it fun!
Customize water bottles. Let them pick out their own bottles, add stickers and more.
Change up the flavor. Add fresh fruit or cucumber slices for a new taste.
Be a role model by staying hydrated yourself. When you set a good example, your child will learn your healthy habits.
2. Avoid Overheating
If children do become dehydrated or overwhelmed in the heat, they are at increased risk for heat exhaustion or heat stroke. Here's how you can tell the difference.
Heat exhaustion occurs from excessive sweating, causing core body temperature to rise. Symptoms should subside once the child is moved to a cool place and rehydrates.
Heat stroke occurs when the body overheats to a point where it begins to shut down. If your child is confused, has a rapid pulse or a temperature over 103 degrees, immediate medical attention is needed.
Tips to avoid these heat-related illnesses :
Dress your children in loose, lightweight clothing when spending time outdoors.
Plan activities for the morning and evening when it's cooler. Avoid midday activities if possible.
Rest often and stay in the shade.
Never leave infants or children in a parked car, even if the windows are cracked. Temperatures inside the car can rise nearly 20 degrees Fahrenheit within the first 10 minutes.
3. Use Insect Repellent
Summer pests like mosquitoes, ticks, fleas and flies can spread harmful diseases. Some illnesses can be prevented with vaccinations or medication, but using an Environmental Protection Agency (EPA) registered insect repellent is recommended. While these products are effective at keeping insects away, be sure to check your child's body and clothing for ticks after playing outdoors. If found, remove the tick as soon as possible.
Here's how to ensure you're applying insect repellent correctly:
Always apply insect repellent after sunscreen.
Dress babies and small children under 3 in lightweight clothing that covers arms and legs. Do not use products containing oil of lemon eucalyptus (OLE) or para-menthane-diol (PMD) on children under 3 years old.
Do not apply insect repellent onto the child's hands, eyes or mouth, and also avoid cuts or irritated skin. To avoid these areas when applying to the child's face, spray the repellent onto your hands first then transfer to the child's face.
4. Practice Play Safety
Playing outdoors is a big part of summer fun! Follow these guidelines on 4 common summertime injuries so you can continue the summer fun all season long:
Swim safety: Drowning continues to be the leading cause of unintentional injury for children aged 1-4. Read our full blog on pool safety here!
Pedestrian safety: Young children are more impulsive and less cautious around traffic, not fully understanding the danger that can come with crossing the street. Practice walking with children to teach them traffic signs, directions and to model good behaviors when crossing streets.
Lawn mowers: Lawn mower injuries can result in serious injury, amputations or even death. Children should be at least 12 years old to operate a push mower, and at least 16 years old before using a riding mower. Children should always be trained and supervised by an adult before operating a mower independently. Children should never be passengers on riding mowers and children less than 6 years of age should be kept indoors while the lawn is being mowed. Never allow children to play on or near a lawn mower, regardless of if it is in use.
Helmet safety: Helmets are recommended for various forms of biking, batting, catching, riding, skiing, tackling and skating. A child's helmet should fit properly and be well maintained, age appropriate, worn consistently and correctly and be appropriately certified for use.
5. Travel Smart
Family vacations are a core memory for many children. Whether you're taking a road trip, flying across the country or going abroad, these tips will guide you on safe and stress-free travel to your destination.
Traveling by car

Always use a car seat for infants and young children. Infants and toddlers should ride rear-facing, until they reach the weight or height limit as indicated by the car seat manufacturer. After this, they should ride in a forward-facing car seat.
If your child has outgrown their car seat, they should ride in a belt-positioning booster until the vehicle's seatbelt fits properly.
All children under 13 years of age should ride in the rear seat of vehicles.
Children can become restless on a long road trip. Keep them occupied by pointing out sights, playing games like "I Spy" and bringing soft, lightweight toys or favorite music for entertainment. Plan to stop driving and take a break about every 2 hours.

Traveling by airplane

Allow your family extra time to get through security. Discuss the security process with kids and let them know their backpacks, toys, etc. will be put in an X-ray machine and returned to them.
Have children wear shoes and outer layers that are easy to remove for security screenings. Children under 12 years of age are not required to remove their shoes.
When traveling by airplane, a child is best protected when in a car seat appropriate for their age, height and weight. Children who weigh more than 40 pounds can use the aircraft seatbelt. While children under 2 are allowed to be held on adult's lap, it is recommended families explore options for children to have their own seats.
Decrease ear pain during descent by encouraging infants to nurse or suck on a bottle. Older children can try chewing gum or drinking liquids with a straw.

Traveling internationally

Double check any health risks at your destination prior to departure and make sure all routine vaccinations are up to date.
To reduce jet lag, adjust your child's sleep schedule 2-3 days before you depart. Once you arrive at your destination, encourage children to be active outside or in brightly lit areas to promote adjustment.
Conditions at international destinations may not have the same safety requirements as the U.S. Carefully inspect your lodging for exposed wiring, pest poisons, paint chips or inadequate railings.
We know you and your family will be making many new memories this summer. We hope these tips are helpful in making those memories as safely as possible.
---