April 25, 2023
How dads are celebrating Mother's Day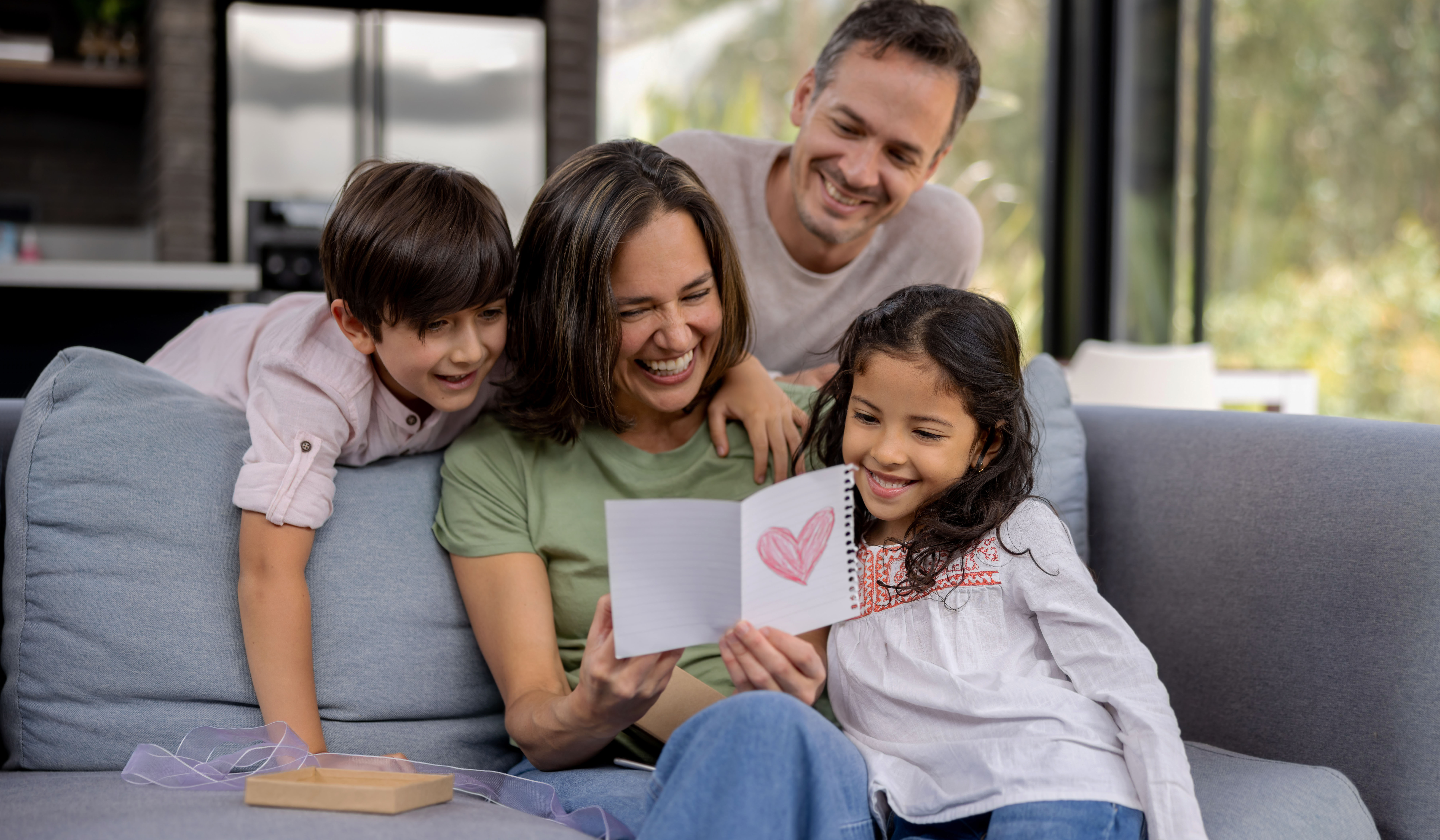 It's often said a mom's job is never done. From birthday parties to school plays to graduations, and everyday love and support, moms go above and beyond to make sure their youngsters always feel special – so, it goes without saying they deserve (at least) one day a year where they are the ones doted on!
With Mother's Day right around the corner, we wanted to give you some ideas to make the day one to remember...for the one who remembers everything...so we asked a few dads how they make the day special for their partner and how they plan to celebrate this year.
Why is it important for you to celebrate mom on Mother's Day? 
"I just think it is important for the kids to understand the gift she gave all of them and the unique relationship she has with them that no other person can have, while also seeing their dad honoring their mother and celebrating the woman she is." – Todd, dad of 3
"It's great to have an official day that we can focus entirely on mom and express our gratitude." – Kevin, dad of 2
"It's important to celebrate the wonderful person she is, along with her understanding of how appreciated she is by those closest to her" – Matt, dad of 1, due this spring
"Until the birth of my child, I don't think I ever celebrated Mother's Day properly. It's not just a day to celebrate their title as a mother, but the mental highs and lows they endured to birth, nurture and raise the most special thing in your life." – Patrick, dad of 1
"She's raising rowdy boys (enough said). She goes out of her way to make others feel celebrated and special, and she deserves the same. We aren't always great about sharing what she means to us with our words, so it's nice to have a day to do it with actions." - Mike, dad of 2
Do you have specific traditions you do each year? 
"We take mom out for breakfast." – Todd
"The kids love to make her big, handmade cards." – Kevin
"None just yet, but we're looking forward to creating them as a family." – Matt
"We have no specific traditions yet, because I believe in letting her control the day! What we do is her call." – Patrick
"Dedicated 1-on-1 time with the 4 of us and ask her in advance how she wants to spend the day. We celebrate our own mothers on different days so we can focus on the four of us on the actual holiday. Most years we picnic, host brunch, she gets in a rare nap and make sure she has a card from the boys and something like a gift or flowers. Sometimes we plant flowers together. She usually has some time with her girlfriends too. They get each other flowers and have champagne." - Mike
What do you think makes mom feel special on Mother's Day?
"Personal connection with the kids." – Todd
"The extra attention we each provide her." – Kevin
"Anything that will make her smile." – Matt
"Quality time spent as a family and having a day that represents her dream of being a mother." – Patrick
"Time together. And a bit of time to herself. I think it's important for husbands to ask their wives in advance how they want to spend it and deliver on that. Unless she likes to be surprised...deliver on that. She also loves getting a family picture because our boys rarely want to take one." - Mike
What do you think mom would say is her most cherished Mother's Day memory?
"Probably all of the conversations over the years sitting by the tree outside the Roost on Mass Street waiting for our table and how the kids and the conversations have changed so much over the years." – Todd
"Things the kids do to make the day extra special." – Kevin
"This will be her first Mother's Day (we're expecting our little one early May) so I think that will be a very cherished memory." – Matt
"This will be her first Mother's Day with our son earthside, but last year we celebrated with a couples' pedicure, flowers and a necklace with his name." – Patrick
"When we were pregnant getting bedding for the nursery. Also quality time at the Nelson in the sun and being together. She loves getting jewelry with their names on it, too." - Mike
How do you involve your

kiddos

in Mother's Day?  
"Try to center gift ideas around them – birthstones, photos, names, etc. As they've gotten older, include them by asking for their ideas." – Todd
"In addition to handmade cards, they help prepare food and give her lots of love." – Kevin
"While our kiddo is too young to physically hand his mama a gift just yet, we will be sure to give her gifts based on the memories they've already created." – Patrick
"Shop with them, have them present the gift. Talk to them in advance about their behavior and involvement in mom's day." - Mike
What

are

your Mother's Day plans this year? 
"Go out for Breakfast at the Roost on Mass Street. She loves chopped brisket on loaded baked potatoes, so we will do that for dinner.  Gift wise, looking at a flat of flowers, some flower pot lights and a keychain from our youngest that says 'I love you more. The end. I win.' Because they play that game together all the time of who loves whom more. My daughter will also want to bake something for her mom." - Todd
"We're heading to the ballet." – Kevin
"She'll be a newborn, so we'll be celebrating her arrival!" – Matt
"She'll be getting a mani/pedi for some alone time before lunch at her favorite restaurant. Then we'll enjoy family time on our patio while our son swings." – Patrick
"Brunch. And I need to follow my own rule and ask her what she wants." - Mike
---