March 21, 2023
Add safety to your sprucing this spring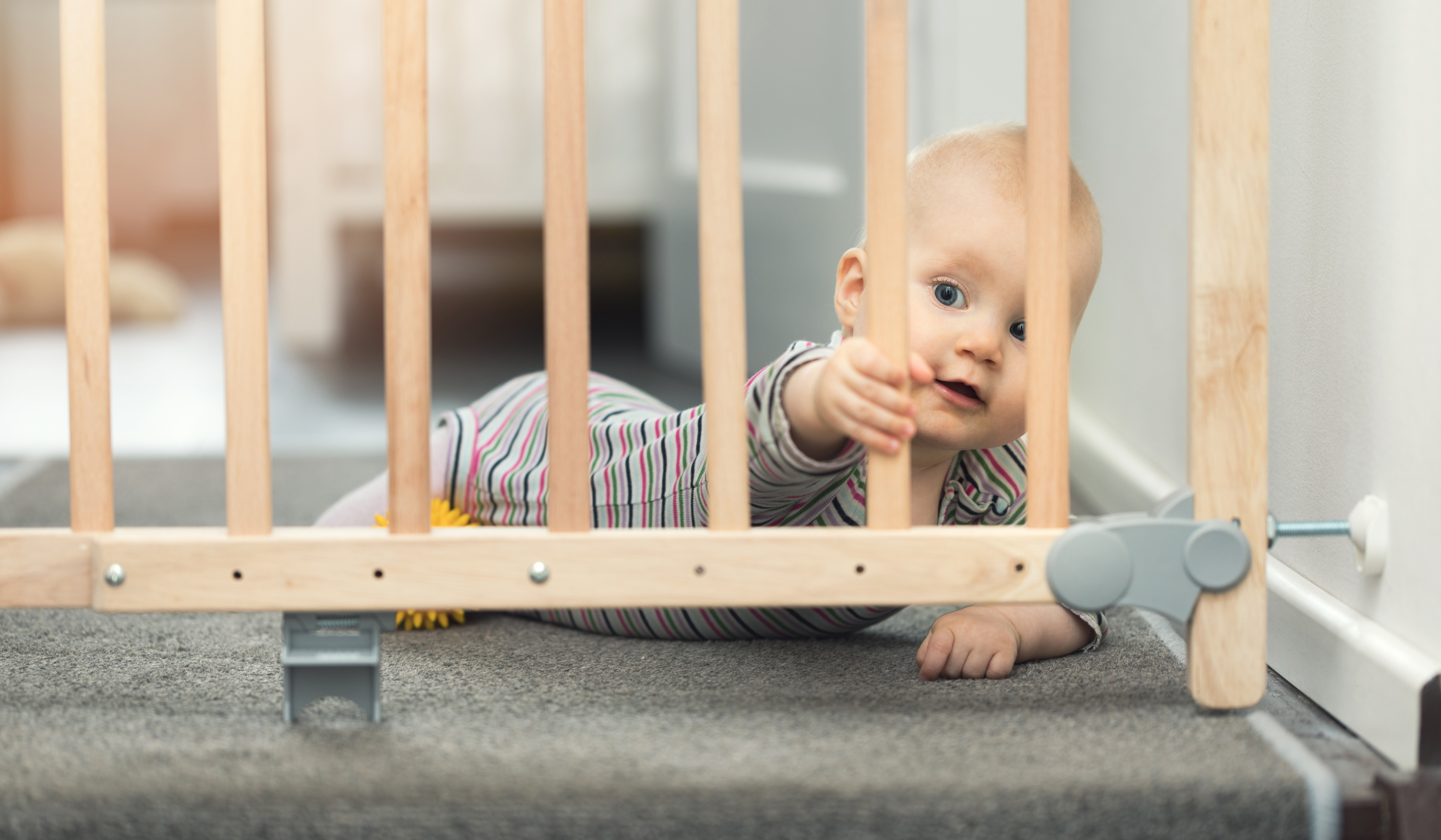 Nearly 4 million kids across the country take a trip to the emergency department each year for injuries that happen at home. Even more eye-opening: many of them can be prevented.
While January gets the credit for fresh starts, it's spring that often powers the potential for change. Warm weather and longer days inspire cleaning, decluttering and a general refresh of our spaces and lives. This season, as you tackle cobwebs, windows and floors, add safety to your sprucing scene with these 10 tips:
1. Clean

out and secure your medicines.
Deaths in children 5 and under from unintentional poisonings increased by 153% from 2018 to 2020—many of those from adult medications that were not stored properly. Make sure all medications are secured and locked away from kids. Drugs in any location – purses included – should be in childproof containers. Go through your medicine cabinet and toss expired prescriptions and those you no longer need. Medications can also be disposed of during National Prescription Drug Take Back Day on April 22. Drop offs will be accepted at Children's Mercy's Broadway, Children's Mercy Northland Urgent Care and Children's Mercy East Urgent Care locations from 10 a.m. to 2 p.m.
2. Change batteries in smoke and carbon monoxide alarms

.
The time-honored tradition of "Change Your Clocks, Change Your Batteries" is still good advice. With a home fire death occurring about every 3 hours in this country, a new battery is a small price to pay for your family's safety.
3. Talk to your kids (again) about stranger danger

.
Nicer weather means more time outside for kids. Even if you've had the talk 5 times before, do it again. Repetition is key – from kindergarten through high school – to help children learn how to stay away from those who might harm them.
4. Protect heads with properly fitting helmets

.
Warmer weather means outdoor activities, like riding bikes, skateboarding and more. But just as children outgrow their clothes, it might also be time for a new helmet. Do your shopping now so your kid is ready to go.
5. Clean your home's air ducts.
Dusty air return grates are normal and can easily be vacuumed. If the components of your HVAC system are not properly installed and maintained, they can gather debris, pollen, and mold—all of which can irritate someone suffering from allergies, asthma or other respiratory conditions.
6. Nip those

slips and tips.
Prevent common falls by installing window guards, ensure safety gates are at top and bottom of stairs and use straps on highchairs, strollers and swings. To avoid tip-over injuries, use brackets, braces or wall straps to keep top-heavy furniture from falling.
7. Get serious about gun

safety

.
Firearms remain one of the leading causes of death among children in the United States, so if you have guns in your home, make sure they're kept unloaded and safely locked, and keep all ammunition locked in a separate location. When your children visit a friend's home, ask the other parents if they have guns and, if so, how they secure them. You just might save a life.
8. Inspect (and possibly replace) car seats

.
While you vacuum out all those spilled Cheerios, also check if it's time to replace your child's car or booster seat. Each one will have a label that lists the manufacturer, model name and number, the date it was made, and an expiration date (usually 6 years). Note that if your car has been in a moderate or severe car crash, that car seat immediately expires. Learn more through Children's Mercy Car Seat Program.
9. Book a well-child visit

.
Children need regular touchpoints with their pediatrician – regardless of their health status – to check on their growth and development (and possibly prevent challenges). These visits are also valuable for parents to learn more about safety, childhood diseases, sleep concerns and more, and provide a setting to ask questions. This is also a chance to get up to date on standard immunizations. Check the CDC's schedule of recommended shots by age (from birth to age 18), or take a short quiz to see which ones your child still needs.
10

. Stock up on bug spray

.
With the incidence of tick bites increasing over the past few years due to climate change, now's the time to make sure you have enough insect repellent. Those that contain DEET are the most effective (just be sure to follow the label directions), but make sure they contain no more than 30% DEET when used on children. (No insect repellent is recommended for infants under 2 months old.) Spray only on exposed skin and on the outside of clothing.
As you step into Spring this year, take the time to do a checkup on the health of your home and family so you can take on the season with greater energy and peace of mind. For more ideas or information, visit Children's Mercy's Center for Childhood Safety site.
Other resources:
---