May 11, 2021
Four rules of lawn mower safety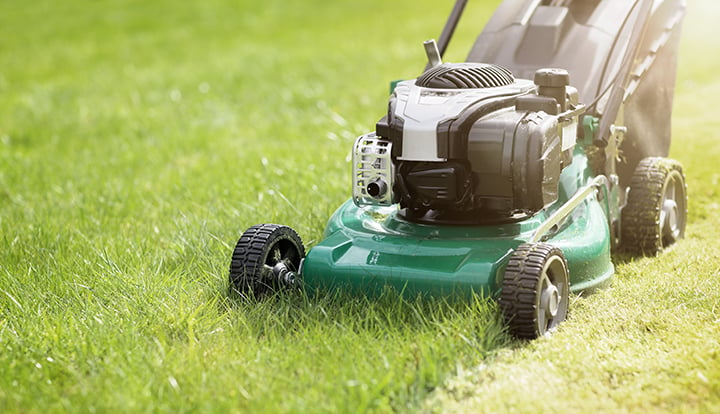 Spring has sprung! We all know what that means…mowing season has arrived. You probably have the one friend who LOVES to mow, but for most people it is a hot, sweaty and dirty task at the bottom of the "adulting" to-do list. Kids may even find the ride on lawn mowers exciting. But when it comes to kids and lawn mowers, things can turn dangerous quickly.
Each year more than 17,000 kids are treated for lawn mower injuries. These injuries include burns, cuts, eye injuries and broken bones which can sometimes lead to limb amputation.
These lawn mower injuries are 100 percent preventable. Be sure to share these rules with all the adults in your life, whether it is a spouse, a grandparent or a next-door neighbor that lets their kids play on his riding mower.
The rules
A child under the age of 6 should be nowhere near a lawnmower at any time. Keep children inside or far away while a lawnmower is in use.
A child younger than 12 should not operate a push motorized lawnmower.
Projectiles are dangerous as well. Be sure you walk the yard to make sure you don't run over anything that can be projected out of the lawn mower and hit somebody. Wear eye protection when mowing.
Riding lawnmowers are particularly dangerous to young children and they should be nowhere near a riding lawnmower or a passenger on an operating riding lawnmower. These machines are not toys and are not safe to even give kids rides on. The recommended age for operating a riding lawnmower is 16.
Be safe and enjoy your time outside with your family, just maybe after you've mowed the lawn!
Learn more about lawnmower safety tips.
---