February 10, 2023
Marijuana edibles: Staying safe around kids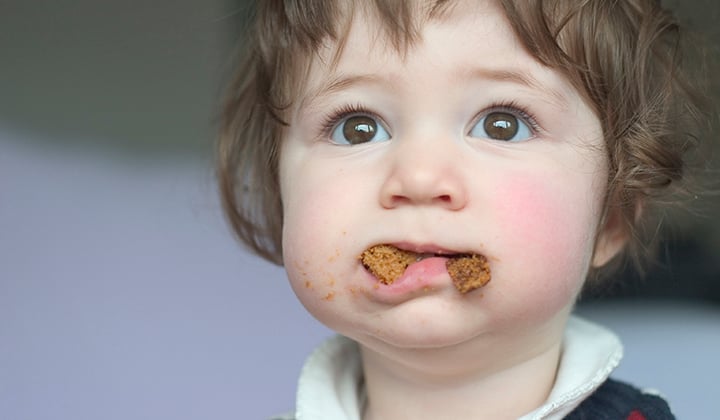 With the recent legalization of recreational marijuana in Missouri, we are seeing more children accidently consume marijuana edibles. As these foods often look like your everyday treats­—cookies, brownies, chocolate or gummy candies—children may eat them, unaware they contain marijuana. Despite preventive regulations for child-resistant packaging, warning labels and public health campaigns, unintentional ingestion continues to rise, so below are some frequently asked questions about the dangers of marijuana ingestion in children, how to safely secure these items and what to do if you expect your child has ingested edibles.
Q: Is marijuana dangerous for children?
A: It can be. Marijuana is known to have substantial levels of tetrahydrocannabinol (THC), a mood-altering chemical. According to the American Academy of Pediatrics (AAP), marijuana use in adolescence can cause difficulty thinking and focusing, poor or delayed reaction time and problems with memory and learning. For teenagers, dangers of marijuana use are linked to an increased risk for mental illness, addiction and reckless driving. For young children, unintentional ingestion can lead to extreme lethargy, distorted perception and poor coordination.
Q: How can parents safely secure these items?
A: Knowing that edible marijuana products are visibly attractive and palatable to children, one of the best ways to prevent unintentional ingestion is by safely and properly storing the products. Similar to the storage of other medications or toxic chemicals, it is recommended to secure marijuana in a child-proof container and keep the container out of reach of children. For example, consider storing items in a high cabinet or locked box. Also, you should feel empowered to check in with the people and places your child regularly visits to confirm they, too, are safely storing substances.
Q: What are the signs a child has ingested marijuana?
A: A child who has consumed marijuana can show a range of symptoms, most commonly an altered level of consciousness or lethargy and a lack of coordinated movements. More severe symptoms include shallow breathing, seizures and coma.
Q: What should parents do if they think their child has ingested marijuana?
A: If you are concerned about unintentional ingestion of any substance, Poison Control can be notified at 1 (800) 222-1222. If a child is minimally responsive or unresponsive, call 911 immediately. You can also take your child to an Emergency Department for further evaluation. Consider bringing a sample of the ingested item, as this may help providers determine the best treatment options.
Q: What do I say to my child when this happens?
A: It's important to explain to your child they haven't done anything wrong and create a safe space for them to share what happened. Let them know they need to see a doctor to make sure everything is OK. Share with your child that in the future, they should not eat anything if they are unsure what it is.
Additional resources:
---