October 28, 2022
Tips for a safe Halloween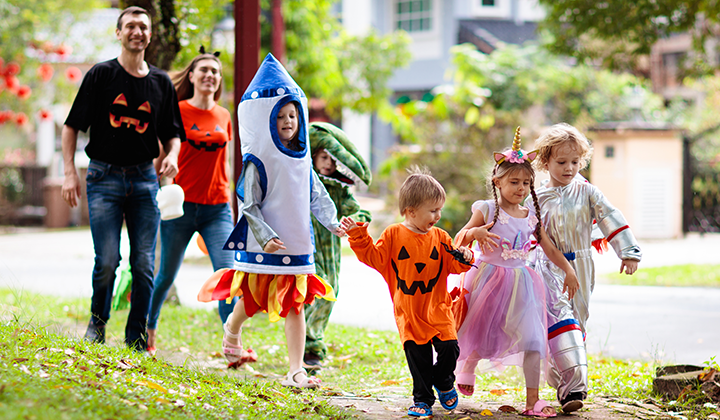 Halloween is a great time of year for children. But before your kids head out to trick-or-treat here are some safety tips to help keep your ghosts and goblins safe.
Halloween safety tips for all:
Young children should always walk with a trusted adult, especially after dark.
Cross at crosswalks, use sidewalks and use extra care when crossing streets.
Never enter a home or car for a treat.
Wear something bright to be sure you can be seen at night (reflective tape, flashlight, glowsticks, etc.).
Avoid costumes with tripping hazards and sharp objects such as sticks, canes or swords.
Check treats for sealed packaging and remove any treats that may be choking hazards.
Tips for older kids who go out on their own:
Know their planned route and when they'll be home.
Carry a cellphone.
Go in a group and stay together.
Only go to houses with porch lights on.
Visiting trick-or-treaters
You can also make sure trick-or-treaters are safe when visiting your home.
Remove anything that could cause them to trip or fall on your walkway or lawn.
Make sure the lights are on outside your house and light the walkway to your door.
Keep family pets away from trick-or-treaters, even if they seem harmless to you.
Additional Resources:
---